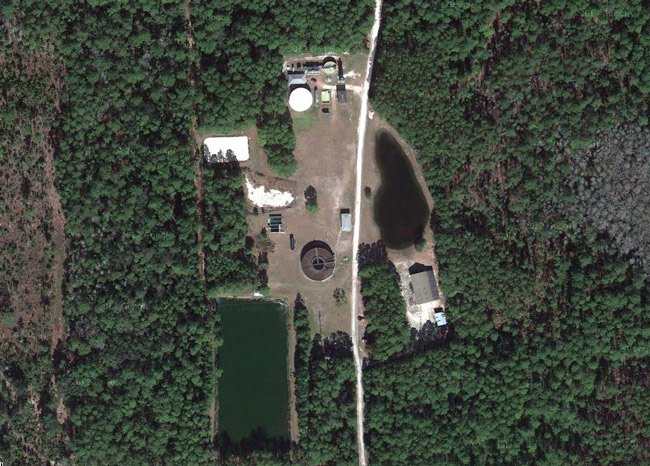 The Flagler County Commission today agreed to prepare for the acquisition of the water and sewer treatment plant at Plantation Bay, a troubled, costly utility with some 1,600 customers—most of them in Volusia County—under state orders to correct numerous regulatory violations. The move would throw the county into the utility business, expanding government at a time when other services have been contracting, while ratepayers would see at least a 10 percent initial rate increase to help finance needed improvements to the water and sewer utility.
In what would amount to the second major joint initiative in as many days, The county would acquire the utility in partnership with Bunnell. The still-vague partnership would enable the county to use the city's more favorable financing allowances while placing itself in the role of a utility player potentially able to compete with Palm Coast for customers. Both county and city could then use the utility to gain greater control over future development. Local governments are not supposed to use their utilities to make money, but they do.
Craig Coffey, the county administrator, presented the issue to the commission to "get direction" on how to proceed. But he left no doubt about what he wanted the commission to do, and why, despite the plant's shortcomings and liabilities, to which he alluded repeatedly. "You're going to have to make utility investments if you pursue this opportunity," Coffey said. "If you're expecting a plant that's 100 percent, everything is perfect, you don't want this deal, because this isn't it. You're buying the dealership. You are not buying the cars on the lot, per se. And those plants, the developers has used the facility going back to '85."
In other words, it's a fixer-upper. When Commissioner George Hanns asked Coffey what would be in the county's interest to partner with Bunnell, Coffey explained—in more diplomatic terms—that it was a matter of expediency that would profit the county's longer-term development strategy. The city can secure grants the county cannot, and the city can borrow money on a 30-year term, while the county may only borrow on a 20-year term.
"There's some long-term growth issues that you should be concerned about as a county commission because whoever controls utilities controls part of your growth picture," Cofffey said. "Maybe it's a base function that government should be in, no different than adult day care or trash hauling, or what have you, and do you want a city managing those affairs for you in the county, or you as a county want to manage it. And it's done all over, a lot different ways throughout Florida. It's different for people who come to Florida because they're not used to counties being in the utility business, but I will tell you it's a part of the life here in Florida." Putnam, St. Johns and Volusia counties are in the utility business, for example.
But there are more questions than answers. The exact cost of acquisition and repairs is unclear. Precisely how Flagler and Bunnell will split those costs is unclear. Who will administer the plant—who will hire and fire the utility's employees—is unclear, though Coffey spoke as if Bunnell's existing utility department would expand and do the job. How Bunnell and the county will split the revenue from the plant is unclear. How the two governments may go after new customers beyond Plantation Bay, as will be possible, and which of the two entities would benefit from those customers, is unclear. Whether Bunnell will use its leverage over utility customers outside its boundaries (as Palm Coast does) to compel them to annex, as it potentially could all of Plantation Bay, is unclear. And many other questions remain unanswered, if not unasked, particularly about the condition of the plant, despite completed and ongoing investigations about those conditions, which have been corroding over the years.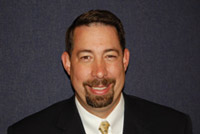 The commission has been interested in acquiring the Plantation Bay utility for years, but on terms vastly different—and costs significantly lower—than it heard today.  Legally, in accordance with a development order between Plantation Bay and the county, Flagler can acquire the utility at its current value minus consumers' contributions for connection fees and other costs. Three years ago, the county estimated that cost at $2.6 million. It should be less today, because of depreciation and the plant's poor condition.
Yet the utility owner—Daytona Beach developer Mori Hosseini, whose name was not once mentioned today—is asking for $5 million. The county appears willing to pay, even as it faces additional costs of several million dollars to upgrade the plant. County Attorney Al Hadeed said the language in the state development order Plantation Bay signed in 1985 gives the county the right to acquire the utility at much lower costs. But the developer told the county it would take it to court if it relied on the order's terms.
In what appears to be a remarkable concession, the county administration was willing to let intimidation override contract language.
"The position of the developer is that this is not an enforceable position of the county to try and impose it upon them, that they can defeat it in court," Al Hadeed, the county attorney, said. "They would say that it's an illegal exaction."
"Have they just missed this text when they signed it originally?" Commissioner Frank Meeker asked.
"Mr. Hadeed," Commission Chairman Nate McLaughlin said, "it seems to me that what you're saying is we write DRIs"—development agreements with local governments such as those controlling Plantation Bay—"and we write all these agreements and people agree to things, but at the end of the day, it's whatever you can battle out in court, then. The agreements don't mean anything."
"No, I don't think they don't mean anything," Hadeed said. "In any kind of very contentious situation, say, under any contract, you may end up litigating the application of a contract provision because of its huge financial significance at the moment." The county could argue that it's a state development order, Hadeed continued, but there would still be a "battle of experts."
"It could be enforced. It would be very costly, very time-consuming. The outcome of it, I do believe that we would prevail," Hadeed said. "But of course one consequence then is you would have a relatively unfriendly entity on the acquiring end."
At which point Meeker said that at a $5 million price, ostensibly lower than the original $9 million Hosseini asked for, "it's probably not worth going to court."  Hosseini was among Meeker's biggest campaign contributors as Meeker ran for the county commission last year. David Haas, a vice president in Hosseini's company who usually negotiates all property issues in Flagler, was the Flagler County administrator before Coffey. Haas has been negotiating the deal with Coffey. Haas's name, too, was not mentioned once through the proceedings today.
Those direct negotiations are in contravention with what the commission's strategic plan, which, when adopted several years ago, supported the acquisition of Plantation Bay but either through another government or through the Florida Government Utilities Authority. The authority was created by four counties in 1999 to give those counties leverage in investigating and acquiring utilities. Flagler voted in June 2011 to engage the authority in investigating Plantation Bay, with an eye on Flagler joining the authority and using it to acquire the utility.
In December 2011, the authority produced a report listing "significant owner liabilities" for Plantation Bay, which included:
Insufficient plant staffing
Insufficient water and wastewater treatment
Violation of wastewater permit requirement for continuous monitoring of disposal system
Numerous Occupational and Safety Hazards Act violations, including exposed electrical wiring and interior walls that had "lost integrity"
"Danger to employees and the community from disabled chlorine has alarm and other deficient/absent chlorine gas safety equipment."
The authority estimated needed improvements at $3.9 million. Plantation Bay residents, some of whom addressded the commission today, said they don't drink the water from the utility, unless they filter it or treat it themselves—or buy bottled water. Boil-water advisories are routine.
The relationship with the authority was forgotten history at today's meeting, sharply illustrating the effects of the lost institutional memory of the commission: three of its five members were not on the commission when it agreed to work with the authority. The two commissioners who were present in 2009—George Hanns and Barbara Revels—joined Meeker in asking probing questions, without diverging from Coffey's intent.  But as with Meeker's inquiries, many questions went unanswered.
"Is the cost to purchase consistent with other plants, recently sold, or of similar size?" Meeker asked. "Have we looked at that?"
"I don't know enough of all the data," Coffey said, "this is the price and this is the deal and you've got to decide whether you're comfortable enough to do it."
"But how do you decide unless you can compare it to something?" Meeker persisted.
"I think you decide it on the cash flow and what you're comfortable with," Coffey said.
Meeker noted that Volusia County—which is also interested in acquiring the utility—has more reason to buy Plantation Bay than Flagler does. But the administrator said future growth will be concentrated on the Flagler side of the county line (assuming that growth materializes).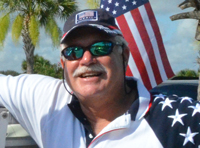 The administration is betting on that future growth to ensure that the acquisition of the utility does not result in astronomical rate increases for Plantation bay residents (because of the debt incurred from acquisition and repair costs). But Palm Coast made a similar bet when it acquired Florida Water, and expanded its utility, on the assumption of incessant growth—only to be faced today with huge rate increases—22 percent over the next three years—to keep up with heavy debt payments and miscalculations. Flagler County commissioners appear willing to make the same bet.
Because Bunnell would own the utility with Flagler County, the city could by state law charge Plantation Bay customers 125 percent of the rate it charges customers within its city boundaries. It could also annex the subdivision. Coffey Said Bunnell has intentions to do neither (and could not annex Plantation Bay without the subdivision's approval). That may be the case with the current Bunnell City Commission. But future commissions can change their mind. Revels wants an agreement with Bunnell that no such future annexation is planned. But Bunnell, which has annexed aggressively west of its boundaries, may balk at a minority partner demanding to forego its future growth designs.
The financial numbers—what the utility is generating in revenue, what it can set aside to finance debt, what it will actually cost to repair it, how many impact fee credits can offset the county's costs, and so on—are just as hazy, or rosy, as they were in Coffey's presentation Monday, prompting Revels to remark on his method: "Normally when you work on some financial arrangement for the county," Revels said, "you're usually a little more conservative than this in your potential cost overrun scenarios."
"I think we're only going to be financing $7 million," Coffey said, "because there's things you can do to keep it at $7 million." But some things would then have to be put off.
"With all that," McLaughlin said, "$7 million is still sufficient to make this thing happen. You're not going to come back to us and say we need to go borrow another million dollars."
"Well, I'm not going to tell you I'm not," Coffey said. Minutes later he was stark, as if speaking more as an emissary for the developer than as an advocate for the county: "What I'm telling you is this is the deal that's offered by the developer. If you don't want the deal, decline the deal."
"I understand that," Hanns said, but if we don't take this option?"
"Bunnell has indicated that they're interested in pursuing it," Coffey said, on those terms. There may be a lower price for it but, Coffey said, "the reality is that's not what I can get it for. It is what it is and we've got to make a decision. Here's the opportunity. Do you want to do it or not?"
Commissioners are willing to do it.