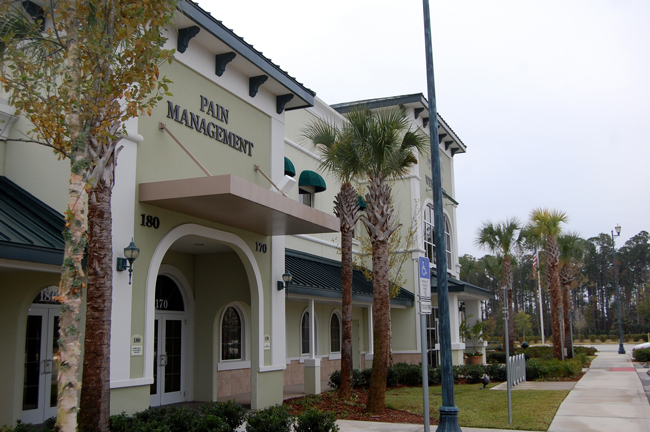 Note: Flagler County Sheriff Don Fleming's effort to impose a moratorium on the opening of new pain management clinics in Flagler County, in an effort to stave off the spread of "pill mills" from South Florida, brought some awareness to the pill mill problem–as does the arrest of Fleming's own son for possession of a controlled substance–but also highlighted another problem: the confusion, in many people's perceptions, of pill mills with legitimate pain management practices. A local physician explains the difference.
By Kavita Sharma
The need for public awareness about pain "clinics" or "pill mills" has become evident, as the Drug Enforcement Agency (DEA) and the Florida Department of Health have recently ended long-time sting operations with arrests of physicians who abused their privilege in order to carelessly contribute to a epidemic in our state and our country – the misuse and abuse of prescription drugs. While we in the medical community breathed a sigh of relief upon hearing this news, we also braced ourselves for the impact of collateral damage. The atmosphere has become one of distrust and fear and has made the legitimate practice of pain management extremely difficult.
Patients who come to our practice often scratch their heads when we advise them, "We will be working on reducing your pain without the use of medications, but rather through a combination of interventional treatment and physical or occupational therapy." It seems that even patients have come to expect so little from their physician that when an actual physical examination is conducted and pathology is explained to them, they often tell us that they previously thought they were "just going to get a prescription for something to kill the pain." Often, colleagues in the medical community are even surprised to hear that Pain Management can encompass diagnostics, interventions, physical modalities, and therapy, while decreasing the focus on medication management.
The American Board of Pain Medicine defines the specialty as "a discipline within the field of medicine that is concerned with the prevention of pain, and the evaluation, treatment, and rehabilitation of persons in pain." In order to become trained in the field of pain management, physicians must complete full specialty training in either anesthesiology, physical medicine & rehabilitation (PM&R), neurology, or psychiatry.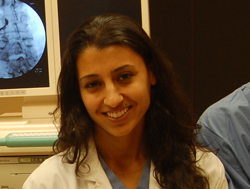 After completing one of these residencies (requiring four years beyond graduation from medical school), the physician then completes additional fellowship training in the sub-specialized field of pain management for 1-2 years. Often, this additional training involves learning interventional spine procedures and non-surgical peripheral joint care as well as management of medication for both acute and chronic care. By the time physicians have completed these minimum of five years of post-medical school training, they are trained in certainly more than just signing a prescription.
The question is:  how does one identify a real pain management specialist as opposed to a "pill mill" or "pain clinic"?
There are a few giveaways. For instance, in a real practice, it is just that – a practice, with board certified physicians in pain management. Walk-in patients are not accepted. Rather all patients needing to be seen are required to make an appointment and have a referral from their primary care physician, so that we know why we are seeing the patient. Care begins with a history taking and physical examination and a review of the imaging studies and explanation of the findings, as well as an outline of treatment options and treatment planning between the patient and the doctor. Most specialty practices have also stayed current by using an Electronic Medical Records system, or EMR/EHR.
---
The Live Commentary
---
---
By contrast, in many "pain clinics," walk-ins are the only method of intake, the office is understaffed, no referral is required, and little or no examination or work-up is done. Also, a legitimate practice will only accept patients that have health insurance, whereas most "pill mills" will see patients for cash payments without any health insurance. This difference is a giveaway, since most insurance companies will actually require that physicians who provide care to their patients meet certain standards and be board certified in the specialty. Otherwise, care and visits will not be authorized.
Often, we find as pain management practitioners that we ourselves "police" the patients we see, requiring them to sign narcotic contracts which outline the rules of receiving narcotic pain medications if this is necessary. "Pill mills" may not require such contracts between the practice and the patient, since these enforce mandatory randomized urine drug screening, reporting of pharmacies used, and call for patients who misuse medications or violate contracts to be discharged (fired) from the practice altogether.
Another important factor is reputation itself. The practice of medicine for any specialist  is and always will be to an extent a "business" practice. Like any other type of business, practices have employees and staff and render care to the best of their abilities, knowing all the while that their livelihood and the ability to keep those people employed depends on the reputation earned and kept. As such, a legitimate practice or physician will hold a certain standing within the medical community and the local region. Therefore, if others around you or your own doctors have known a pain management group or physician to be of good quality, this is a reliable factor.  Specialists in most private office settings will also often have hospital privileges and will render both outpatient and inpatient care. This is important to look for since it tells us about the physicians as enthusiasts within the medical community, as opposed to doctors that become isolated.
The closing down of many "pill mills" from South Florida all the way up the eastern corridor has resulted in "patients" willing to drive a long way to continue receiving prescriptions from other doctors. We have made what I would call a nearly heroic effort as doctors to police these people ourselves, although I would never under-credit the work that I'm certain local, state, and federal law enforcement are doing to this end. After all, patients as well as physicians were arrested in some cases.
Our practice itself is made up of four physicians, all board certified in pain management, as well as carrying other board certifications. We will continue to serve our communities in Volusia and Flagler counties, and to battle the social issues tied to misuse and abuse of prescription pain medication.  A senior partner remains active on committees at the state level dedicated to these causes, and all partners continue to educate the patients and physician colleagues.

Kavita Sharma, who is board certified in in physical medicine and rehabilitation, is one of four physicians at PRC Associates, a pain management practice at Palm Coast's Town Center and four other locations. The other physicians are Vinod K. Malik, Youssef Guergues and Tse Chung Lee.