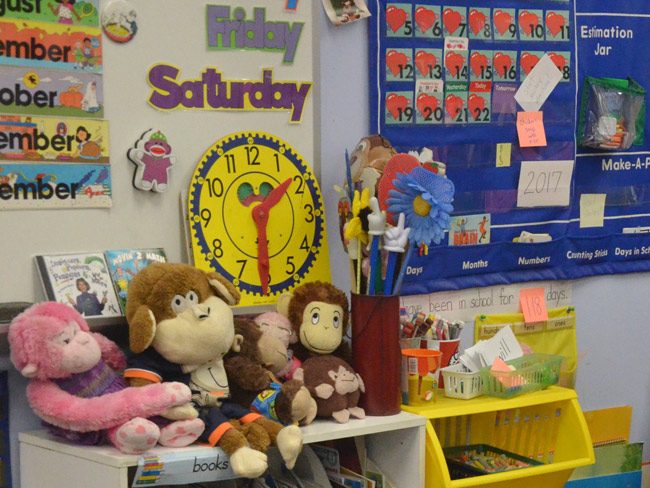 School funding next academic year will be shaped by the Florida Legislature's reaction to the mass shooting of students and staff at a Broward County high school.
A new $88.7 billion state budget, which was released Thursday and is expected to be approved Sunday, includes a $21.1 billion spending plan for the 67 school districts. It would boost per-student funding by $101.50 during 2018-2019 to $7,408 and represents a $485 million increase in state funding and local property taxes.
A significant increase in school spending is tied to the Feb. 14 tragedy at Marjory Stoneman Douglas High School in Parkland.
The annual school funding formula would include a new category for mental-health funding with $69 million. It would increase the "safe schools" program, which helps pay for school resource officers, to $162 million, a $97.5 million increase.
Outside the funding formula, the school districts also could apply for grants to improve the security of their campuses in a $98.9 million program.
But lawmakers pared Gov. Rick Scott's request for an $18 million increase in funding for classroom supplies for teachers. Lawmakers backed an $8.8 million increase, which should boost the annual payments by about $50 to $300.
Sen. Bill Galvano, R-Bradenton, who helped develop a $400 million school-safety initiative, said the response to the Parkland tragedy became the "most important" issue facing the Legislature.
"It put everything else we were working on, on a back burner," he said. "I feel like we've done our best."
He said one of the challenges was that the incident occurred midway during the annual legislative session, forcing lawmakers to quickly develop a response without the normal lead time and preparation.
"It certainly has impacted the budget. A lot of projects have fallen out. And money had to be reprioritized. It's not often that you go into session and have to make a $400 million adjustment midstream," Galvano said.
In other areas of the budget, charter schools would receive more than $145 million for renovation and maintenance work in the budget. Public schools would receive $50 million.
Jackson County would receive more than $19 million in second-year funding for a three-year project to build a new kindergarten-through-eighth grade school. Taylor County would receive $6.2 million for a primary school project and Liberty County would receive $6 million for a high school project.
Legislative leaders announced Thursday afternoon the new budget been printed and would be available Sunday for a vote after a 72-hour "cooling off" period. The spending plan then will go to Scott, who has line-item veto power.
The final negotiations on the budget also resulted in more funding for several higher-education initiatives.
Lawmakers agreed to increase funding for schools that qualify as "pre-eminent" universities by $20 million, which should benefit the University of Florida, Florida State University and the University of South Florida, if USF obtains that status in the coming year.
The budget would increase performance funding for the universities to $265 million in the next academic year, a $20 million increase.
The program that allows universities to recruit "world class" professors and researchers was increased by $20 million, and a program that rewards high-performing medical, law and other professional schools was increased by $10 million.
Florida Gulf Coast University, which did not qualify for state performance funding this year, would receive $13.7 million in additional money in the new budget.
The University of North Florida would receive more than $4 million, and Florida International University would receive $4.7 million in additional funding.
The state college system would\receive $6.75 million as a partial restoration of a $30 million cut in the current year's budget.
St. Johns River State College would receive $3 million in additional funding. Daytona State College would receive $1 million for a writing program that provides free tutoring services for students.
–Lloyd Dunkleberger, News Service of Florida