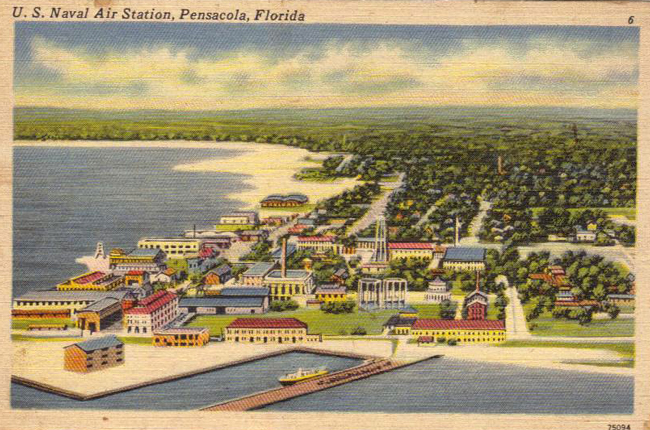 The passage of a domestic-partnership registry ordinance in one of Florida's most conservative environs has gay rights advocates cheering.
But some social conservatives say the registries mean little in a state where a ban on gay marriage is enshrined in the constitution.
The Pensacola City Council approved the domestic partnership registry by an 8-1 vote last week after hearing from dozens of gay residents who tearfully shared tales of being denied hospital privileges for their loved ones and of drawn-out legal battles after their long-term partners died.
The city joined more than a dozen local governments in Florida, most of them in the more liberal southeastern portion of the state, with similar ordinances giving gay and straight couples who live together but aren't married the right to make decisions about funerals, visit partners in the hospital or in prisons and be involved in dependents' schooling.
The ordinance "has tremendous significance," said Pensacola Councilman Larry Johnson, who sponsored the proposal.
"It does make a statement that Pensacola is a progressive, welcoming, open-minded, accepting, reasonable city," he said.
With an active LGBT community, the city of Pensacola is decidedly more progressive than the rest of Escambia County. The city is included in a district represented by Republican Rep. Mike Hill, a tea party favorite and rising star in the GOP-controlled Legislature.
City Council Chairwoman Jewel Cannada-Wynn cast the lone "no" vote on the proposal, saying it "undermines the very fiber of our culture, that is marriage and the family unit."
But the city's overwhelming approval of the domestic registry signifies a cultural shift in attitudes toward gay rights, said Rep. Joe Saunders, an Orlando Democrat who is one of the first openly gay members of the Legislature.
"There's something viral happening," Saunders, who works for a division of the gay rights organization Equality Florida, said. "What you're seeing is places like Pensacola and cities and counties acknowledging that there are gay and lesbian couples who are contributing members of the community who deserve protections that the federal and state governments won't give them yet. …It is a sign of progress."
Monroe County passed the first domestic partnership registry in 1998. Since then, at least 18 other local municipalities or counties have passed similar ordinances. Most of them give domiciled couples the rights to be notified in cases of emergency, make medical decisions about an incapacitated partner, be guaranteed health-care visitation, make decisions about funerals and burials, participate in dependents' education and ensure visitation in correctional facilities.
Populous Palm Beach, Broward and Orange counties are among the localities with the registries, meaning that more than half of Floridians now live in communities where they can enroll.
"If we can have a domestic partnership registry here, I would like to say that the rest of the state should be thinking about it as well," said ACLU of Florida Northwest Regional Director Sara Latshaw, who approached Saunders about the ordinance and organized support for it.
Social conservatives discount the significance of the registries, saying they provide rights already granted with the proper legal back-up.
But the steady creep of the local ordinances could provide fodder for courts to overturn the ban on gay marriage, said Florida Family Policy Council President John Stemberger, an Orlando lawyer who spearheaded the Florida Marriage Protection Act put into the constitution by more than 60 percent of voters in 2008.
"I'm very concerned because the issue has nothing to do with these arrangements. It has to do with collective schemes being used as a whole by courts to advance homosexual marriage and other special gay rights. These arrangements are really just completely unnecessary and the crocodile tears shed at these meetings are without merit," Stemberger said.
Despite the growing support of local governments for domestic partnerships, there's little chance that the Republican- controlled Legislature will soon follow suit.
A domestic-partnership registry proposal sponsored by Sen. Eleanor Sobel, D-Hollywood, received its first vetting in the state Senate this year. The 5-4 committee vote approving the measure, which later went nowhere, was considered a victory.
Saunders sponsored a proposal that would ban discrimination against gay employees. The bill never received a hearing but was co-sponsored by six Republicans. Saunders views that, too, as a win, and said it will be hard for state lawmakers to vote against policies supported by their local communities.
"I don't think as entrenched as they are they can ignore this shift. Pensacola is the best example we have of the momentum. It doesn't matter what party you're in any more. …Eventually the leadership in Tallahassee is going to have to pay attention," Saunders said.
In a historic June ruling, the U.S. Supreme Court overturned the federal Defense of Marriage Act, or DOMA, injecting new enthusiasm into the gay marriage movement throughout the country. In Florida, gay rights activists postponed pursuing an effort to put on the November 2014 ballot an initiative that would undo the ban on gay marriage. But they haven't ruled out a legal challenge to the constitutional ban such as those being fought in other states.
The courts are "counting these ordinances around the country," Stemberger said. "It's a piece of the puzzle of what a court does to make decisions they don't have a basis for in law.
Stemberger argues that the ordinances may mislead gay couples into believing they have rights they aren't entitled to without proper estate planning or durable powers of attorney.
"I do think it's harmful to them in a weird sort of way," he said.
Social conservatives may have stayed mostly on the sidelines about the Pensacola ordinance — no one spoke against the proposal at two public hearings on the issue — but they won't remain mum about gay marriage or an anti-discrimination law.
The registry "isn't something to get into a yelling match over," said Tampa Bay evangelical radio host Bill Bunkley, president of the Florida Ethics & Religious Liberty Commission.
"The moment you start talking about an active campaign to change the Florida marriage amendment in the constitution as opposed to this registry I suggest you would see all of the robust opposition on the right from social conservatives. There is a distinct difference," he said.
Stemberger said his organization and others are "going to spend a lot of time and money opposing" anti-gay discrimination laws like the one Saunders is pushing. The New Mexico Supreme Court ruled this summer that a photographer could be liable for refusing to provide service to a gay couple for their same-sex commitment ceremony.
"If I refuse to facilitate as a landlord what I consider to be immoral conduct …I am then faced with a lawsuit because I can't practice my faith. There's enormous encroachment upon a private enterprise, a private property," he said. "It's one thing to prevent them from doing it. It's another thing to force them to engage in commerce."
–Margie Menzel, News Service of Florida