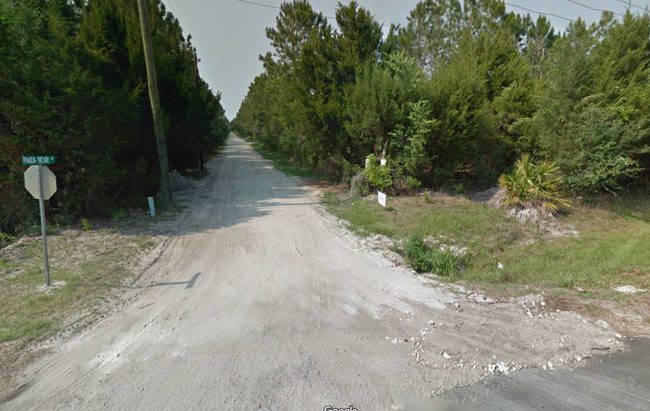 John Joseph Kipe, a 54-year-old resident of Panda Bear Lane in Bunnell, is in critical condition after what appears to be an attempted suicide by gunshots Tuesday evening. Kipe, his wife reported to 911 dispatchers, had shot himself twice with what would later be determined to be a .22-caliber rifle.
As is usually the case in such instances, and while indications point in that direction, authorities are not yet ruling it an attempted suicide, as the investigation is continuing.
Kipe's wife, terrified, reported the shooting to 911 around at 7:08 p.m. She told the dispatcher Kipe had shot himself in the throat but she was afraid to go near him: the rifle was still in his hands, he was breathing, and she did not feel safe going near him She told the dispatcher that he had hurt her "a long time ago," when he was using drugs. (Kipe has an aggravated assault charge going back to 2000, among other, more recent charges, all of which were dropped). She noted that there were many weapons in the house.
Seeking to secure the scene so paramedics to go in, Flagler County Sheriff's deputies sought to have Kipe's wife come outside. She told them she was unable to do so. She would have had to step over her husband, and did not want to do that. Deputies went in through an unlocked front door, at which point the victim's wife called out to them. Kipe was bleeding heavily. Two deputies checked him for additional weapons and secured the scene, enabling paramedics to tend to Kipe. He was placed on an ambulance and driven to a helicopter landing zone nearby.
Flagler County Fire Flight, the emergency helicopter, was not in service, and Air One was on another call. Trauma One was called in and landed at Hollar and Greene, the produce distributor off County Road 305, at 7:36 p.m. Kipe was flown to Halifax hospital in Daytona Beach.
The investigation was then turned over to sheriff's detectives and crime scene investigators.
Kipe's wife told authorities "her husband had been acting strange the past few days," a sheriff's incident report noted, and wanted his mother to help her talk to him. She called Kipe's 81-year-old mother, who was on her way from her Ormond Beach home, when the shooting took place.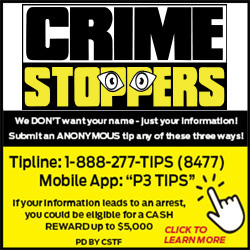 The attempted suicide takes place amid rising concern in the county about the number of suicides locally. Those numbers have been rising in the last two years.