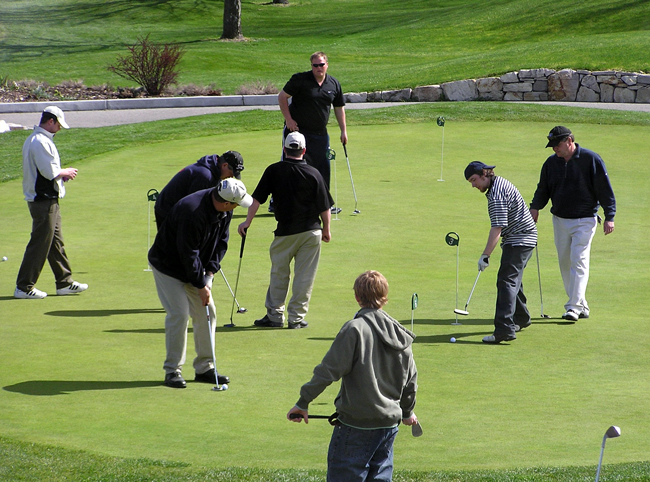 If you're a Palm Coast resident, you're over 18 and you have a pulse, shame on you.
I say this almost without reserve, and with exception to the 5,800 people who bothered to vote in this week's election for Palm Coast City Council, representing just 11.6 percent of registered voters. While I consider not voting as much a right as voting, and a defensible one at that, the tally here has more to do with indifference than a conscious political statement. That was the second-worst turnout in Palm Coast's history, after September's 10.6 percent turnout during the mayoral election. Keep in mind, that's registered voters, but 10,000 people of voting age in Palm Coast haven't even bothered to register. So when you calculate turnout more accurately, by counting all eligible voters, barely 10 percent of the city's adult population voted. And since the vote was pretty much split down the middle, you now have two new council members elected by fewer than 5 percent of the population. Jon Netts, too, was elected with barely 5 percent of the vote. Those aren't elections. They're straw polls. And democracy doesn't run on straw.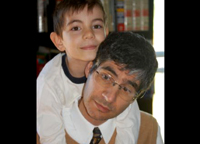 That's not to take anything away from Bill McGuire or Jason DeLorenzo, the winners. The same thinking would have applied to Dennis Cross or Holsey Moorman had they won. Their election would not have enjoyed anymore legitimacy than that of the other three, and what legitimacy those three now have, unfairly to them, isn't much.
Except in the first year of the city's existence, Palm Coast has always had lazy voters with its own elections, held in off years on the presumption that they'd focus more attention on the city's issues. Look how that turned out. Something is very wrong when nine out of 10 voters—in a city of compulsive golfers, shoppers and recreational gluttons—can't take 15 minutes to vote when voting has been made so convenient, with two weeks of early voting and absentee voting. Particularly in a town where half the adult population doesn't hold a job. The I'm-too-busy-working excuse doesn't work here.
But let's not excuse the city council itself, which decided to save a few thousand dollars by consolidating its usual 21 precincts into six and confusing voters instead. To save no more money than it'll cost the city to fix a culvert no one will ever hear about, the council was willing to short-circuit voters' convenience and undermine citizens' single-most important stake in the city's business. "The idea of reducing the voting locations is insane," Steven Jones, a Palm Coast voter, told the council last March in what turns out to be a kind understatement. "Voters must be provided with a voting location near their residences to ensure that they will make every effort to vote," he wrote. Absent that, turnout would suffer. Jones was right.
He was also ignored. Just as Palm Coast ignored its responsibility to follow up the changes to its voting system with a proper education campaign. City officials didn't even think of posting signs at the usual precincts on election day indicating where voters could vote. Of course, a proper campaign might have cost the money the council was too cheap to spend on a proper election to start with, though it's never too cheap for a third arboreal make-over on Belle Terre or self-congratulatory PR.
You should see the council handing yellow t-shirts to graduates of its "citizens' academy," parading them before the cameras and patting itself on the back every few months, its civic duty of educating voters in the wonders and infallibility of Palm Coast allegedly done. The election's turnout tells you all you need to know about the validity of that academy. And here's a city that doesn't hesitate to use its gaudy electronic signs to entice people to eat fish sticks, baby backed ribs and greasy fries at its special events in Town Center, where the price of admission alone is obscene, yet the city council couldn't be bothered to spend a dime on voter education for something that actually makes a difference in the city's fate. Put simply, the council's placid, lazy, self-satisfied attitude is a dead-on reflection of Palm Coast's non-voters. Those who did vote, of course, chose two far more engaged—if not in-your-face—councilmen for reasons that should be obvious by now. That, too, is the old council's self-inflicted result. (Council members could take a lesson from Flagler County commissioners, most of whom actually earn their keep as the people's representatives beyond meeting chambers, and George Hanns's occasional one-liners aside, keep the laugh track to a minimum in those chambers.)
Good thing Palm Coast has now moved its elections to coincide with the federal cycle. That'll surely improve the numbers, though even Flagler County's regular election turnout has been plummeting in the last few years, coincidental with the change at the supervisor of elections' office—from the Peggy Border years to the those of Kimberle Weeks. I doubt it's a coincidence. Turnout usually goes up in economically embittered times, at least at the national level. It barely broke 50 percent in the go-go economy of 1996 and 2000, but was at 55 percent in the wake of the 1991-92 recession and almost 57 percent in 2008. Palm Coast is an epicenter of the housing crash's economic ruin, yet turnout tanked. Some responsible city we live in. At least the flag-waving is as brisk as ever.
Friday was Veterans Day, when we thanked and honored veterans who've served to protect our freedoms, voting being one of those. Palm Coast is full of veterans. It says something pretty dismal about our politics and our community when even many of them can't be bothered to vote.