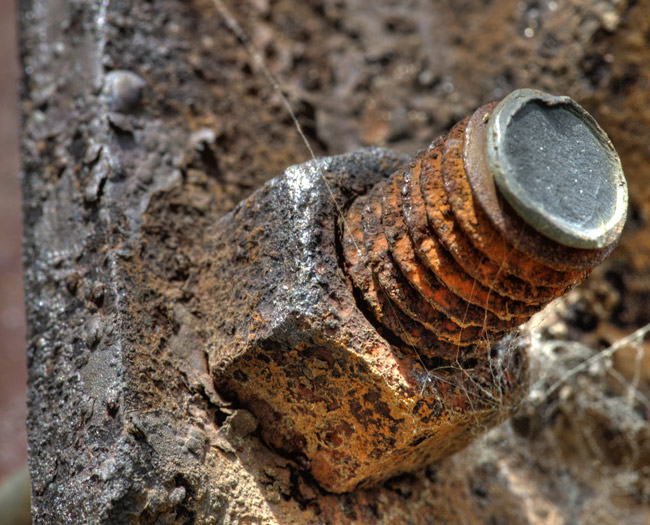 Palm Coast government officials are proud of saying that year after year, the city—for its size—has among the lowest property taxes in the state. That's true. But the calculations never take into account the fees residents pay, which are no different than taxes, aside from being more regressive. Among those is the stormwater fee, set at $8 a month, to ensure that the city's drainage system works.
On Tuesday, the Palm Coast City Council agreed, with little discussion, to raise the fee 46 percent—to $11.65 a month, or $140 a year. Combined with households' $225 annual fee for garbage pick-up, the typical Palm Coast home now pays far more in city "fees" than it does in property taxes, masking the true cost of government services while maintaining the illusion of low taxes.
On Tuesday, the council also agreed not to raise property taxes beyond the point at which the same revenue that was brought in for 2012 would be brought in again next year. The tax rate will increase to $4.29 per $1,000 in taxable value, a 7.5 percent increase over the current rate of $3.99 per $1,000 in taxable value. But because property values dropped by about 7.5 percent on average last year, most property owners will not see significant changes in their actual tax bill from Palm Coast, should the council finally adopt the higher rate in September. That higher rate is called the rolled-back rate, which means that it's even with the rate required to bring in the same revenue as the previous year's rate did. Under Florida law, sticking with the rolled-back rate does not amount to a tax increase.
That's not to say that some council members weren't willing to raise the property tax. Mayor Jon Netts and council member Bill McGuire were. But the remaining council members—Jason DeLorenzo, Bill Lewis, and especially Frank Meeker, who's running for a county commission seat—were not.
The huge stormwater fee increase was not the point of contention. The lack of willingness among council members to raise property taxes to pay for the city's deteriorating infrastructure was. But Meeker wanted to stick with the rolled-back rate. He squared off against Netts in a rare verbal confrontation that saw Netts abandoning his usual composure and all but accusing Meeker of political expediency, since Meeker won't be on the council to deal with the problems next year.
"What is so holy about the roll-back," Netts asked Meeker.
"With the way the economy is right now I'm not interested in exceeding the roll-back rate," Meeker said.
Netts: "So you're not interested in maintaining the city's infrastructure. Just kick the can down the road."
Meeker: "I'm willing to address as much of it as I can without exceeding the rollback rate. I'm not going to spend more than I can bring in. I know I can bring in gobs more, but I'm not interested in kicking up taxes at this time."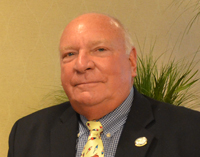 Netts: "But it's OK to kick them up next year." The derision in Netts's was audible, especially especially when Meeker suggested that he would be shifting projects to following years.
Chris Quinn, the city's finance director, had brought his preliminary tax notice for his own house, a 2,100-square foot house with a swimming pool. He paid a total of $1,109 in 2011. Even with a larger increase in city taxes—one of the options Quinn was proposing—and even with a proposed tax increase from the county, his own taxes would increase by a mere $17 overall. The reason (which Quinn did not explain) is that school taxes, for the second year in a row, are falling significantly. School taxes account for between 40 and 50 percent of property taxes. When they go down, tax bills go down, though local residents—especially among tea party adherents—have continued to peddle the false notion that their property taxes have kept going up. (They'd be on stronger grounds if they focused on fees.)
Netts used Quinn's example to press the point, and drew on an analogy involving a theoretical budget for weekly milk consumption. He could save money in the early paert of the week by buying less milk. But then he'd run out, and have to go to the store anyway to buy more.
"In my house I'd drink less milk," Meeker said.
"That's what I was going to say," DeLorenzo said.
"Nobody wants to raise taxes," Netts said, "but the discussion is, are these essential services that we need to deliver, and if they are, you have to generate the revenue somewhere. Deferring them doesn't solve a single thing except it gives you some political breathing room this year." He added:  "And next year we're going to hear the same song and dance about we've got to stay with the rollback rate."
"No, we won't," Netts shot back. "You will have left this council to deal with that issue and whoever replaces you and the four of us next year are going to be wringing our hands twice as hard."
City Manager Jim Landon came to the mayor's aid: "It's kicking the can down the road, but that can keeps getting filled up," Landon said. "And the way I describe it, eventually you're going to break your toe kicking it because you're going to have too many capital projects on there that you've moved on down, that you've not funded. So your accountants, and that includes your auditor, are saying you have to come up with a capital improvement funding program, not just a capital improvement expense program, but we don't have the capital improvement revenue program to match it. We're trying real hard to do that each year, piecemeal, and it's gotten away from us. It's just not there. You're going to have to figure out a way to fund it. Or let your infrastructure go the other direction."
McGuire blamed ITT and previous councils for not better ensuring the city's infrastructure. "Now we're in a situation where it's not going to go away," he said. "We need to look at this, if we're going to stay a city, we have to maintain the infrastructure that's there, and if it has to be done on the basis of taxes in my view that's what we're going to have to do, because maybe we should have taxed more 10 years ago and built a reserve, but we didn't do it. Now we need the money, we've got to come up with it."
But the argument was lost. The property tax rate would be set at the rolled-back level, and the city would remain on the hunt for a way to pay for its larger infrastructure needs. One silver lining: the budget was built on the assumption that it would lose about $1.7 million from a half-cent sales tax that's expiring in December, although the county commission has signaled that bit would renew the sales tax by its own vote, skipping the popular referendum process. That virtually guarantees a chunk of revenue for Palm Coast, which would also attenuate the absence of more property tax revenue.
Landon summed up the council's compromise: "Collect the same amount of property taxes, your stormwater fees are going to go up, and we are funding stormwater 100 percent. We've cut resurfacing this year, and we have to come up with a more comprehensive approach to our capital projects in the future."