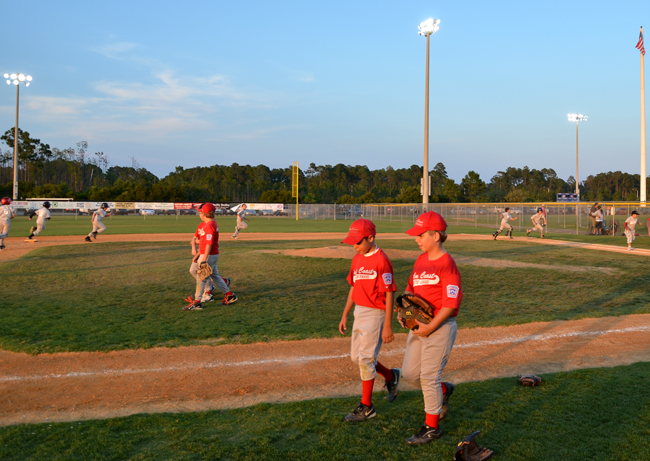 On the surface, the debate that took place at the Palm Coast City Council Tuesday evening about fees the city charges for use of public playing fields was about just that: fees, and whether the city was charging too much for non-profit organizations like little league and flag football to bear.
But the debate revealed a lot more than that. It was about a city so out of touch with its community organizations that it had no idea what cost burdens it was imposing on them with its new fees. It was about a city so intent on profiting from its facilities, even though those facilities are already paid for with taxpayer dollars, that it has been pricing out organizations from using them, as it has with rules and costs for parades and use of Town Center. It's about a city that claims to be kid-friendly and champions sports events such as lacrosse or soccer tournaments as means of generating economic activity while at the same time enacting costly regulations that undermine those claims. And it's about a city that invites home builders or developers or land owners to the table when writing new rules that affect them, but didn't think to invite community sports organizations that field thousands of city children in afterschool activities every year between them.
On Tuesday, council members heard an earful from leaders of those sports organizations, who focused particularly on a new lighting fee the city wanted to charge for use of playing fields. The $10-per-hour lighting fee, in addition to other city fees, would have made it difficult for leagues to operate or maintain their enrollment, organizers said. (In its background material to council member, the city administration listed, for comparison's sake, the $100 to $150 the county charges for uses of its fields, but the figures are inaccurate: the county doesn't charge youth leagues for use of the fields, only individual, adult teams, a county spokesman said.)
As they spoke, and as council members reacted, the gulf between the city administration's insularity and the effects its rules would have on organizations' recruiting became more and more apparent, finally culminating in one city council member, Frank Meeker, literally throwing up his hands several times as he excoriated the proposed rules and the broader effect of the city's overbearing rules on community organizations.
"You know, federal government allows you guys to be a non-profit corporation and yet we tend to treat you as customers when you come into the program and we start looking at fees. I'm concerned that we're pricing not only smaller clubs out of the market, but smaller teams out of the market," Meeker said, as he went on to outline the inequities of the city's proposed fees as they'd apply, say, to a team of 16 as opposed to a team of five members.
With soccer, baseball and lacrosse, a tournament organizer would have to put up $700 in insurance, $500 in marketing, $1,600 in referees, and now, in addition, a $250 security deposit up front, $100 a day to rent concession space, and lights adding around $60, Meeker calculated. Seasonal fees of around $3,000 per organization are already steep under the current system. Palm Coast would be adding $480 to $640 per team under the new system, Meeker said. "That just increased my cost per player from anywhere from $32 to $46 per player," Meeker said. "And that's assuming that I've got 15 players. So if I've got five players like that team, I haven't done the math on that, the costs are obviously much greater. There is some built-in inequity because of the size of the teams, and there's also inequities between larger clubs that can distribute these costs versus smaller clubs that cannot distribute these costs as equally. I have a real problem with this. I'd just rather not be charging, period, for this kind of stuff."
He then illustrated how Palm Coast may be shooting itself in the foot, going for a few extra dollars while losing sight of its own big-picture claims: "I placed a phone call to Kevin McGovern at U.S. Club Soccer. I said, what's our likelihood of getting the nationals here, or one of the regional things here, and he says, how much are you fees? I discussed with him these fees, and he says, we've been talking to Melbourne, Melbourne are willing to give us the entire facility to bring the entire tournament down there and not charge us a dime. I'm concerned that in taking this approach we're doing the same thing that we did to parades. We pushed parades down to Town Center, right? And how many parades do we have now? Not many. So. We put these kinds of impacts on teams, we're impacting families, we're impacting kids. I'm not in favor of this at all."
Nor were council members Holsey Moorman and Bill Lewis. Moorman prefaced his remarks by telling sports organizers that they could have turned up at the city's leisure services committee meeting that had discussed and recommended the fees. But few people pay attention to city committees, whose work and agendas are only obscurely noticed on the city's website, which is why, when the city wants involvement, it expressly invites those who would be affected by proposed policies to be part of the discussion. The city didn't do so in this case.
---
Organizations:
Phantom Flag Football & Cheer
---
---
"If you could possibly hold it off, think about it, get all the organizations together, see how it's going to affect us and the kids," Beth Peets, who's involved in phantom football and little league, told the council, "because what's going to happen is we're going to have the drop-off of the kids, and unfortunately they've nothing else to do then but to sit in front of those video games because mom and dad can't afford to put them in a sports organization."
Doug Berryhill, a board member with Palm Coast Little League, and Fred Lewers, the 2011 recipient of the national Little League Volunteer of the Year Award, echoed the same sentiments regarding their organization, which involves between 500 and 700 children a year, 25 to 30 percent of them from single-mom households.
"We have never taken or asked for money from the city, the county or anyone else," Lewers said. "We have 150 to 175 volunteers who keep these kids active and off the streets. We pay no one. They are all volunteers, managers, coaches, board members, even umpires. We have cost for players and liability insurance, equipment and uniforms. Registration fee is $55 per year, fall and spring. Teams play approximately 30 games each, little less than two bucks a game. At 70 teams, times these costs, are thousands of dollars to us. We need sponsors to get that money in hand, and that's getting tougher and tougher. We do not have the funds for this. Families are hurting, unemployment, etc. You need to get out and talk to these young parents who are struggling."
All but one of the council members put their young-parenting days behind them sometime during the Nixon administration or thereabout.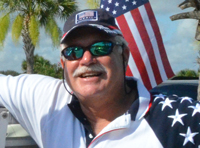 Meeker, the exception, is active in soccer leagues: "This entire thing I believe needs to be vetted properly with all of the associations that deal with us," Meeker said. "I think Synchro Belles, the president of the Synchro Belles needs to be at least notified there's going to be changes in the fee structured on things, or the president from Palm Coast Little League, all these guys need to be hearing, sitting down with Luanne [Santangelo, the parks director]. I don't care if they take an abacus, a calculator, or a computer and look at their overall costs and discuss the type of impacts it's going to have on their program, because until you sit down and put it in some kind of spread sheet, gentlemen you have no idea what these costs are going to be, and you can't just, you know, show up and hope for the best, so we really need to vet this problem."
The city is proposing to revamp its entire facilities, parks, pavilions and community center fee structure. (See below for the complete proposal.) Council members voted to table the proposal, with the understanding that most of it can go forward, with the exception of the fees proposed for athletic facilities and tournaments. Lewis moved to have those re-examined, with the explicit involvement of sports organization representatives affected by the changes.
Lewis, too, has been displeased with the city's imposition of steeper fees on public facilities beyond sports leagues.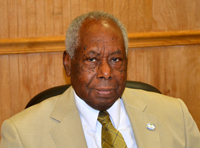 "When we look at fees, we tend to look at the non-profits as though they are a business, but they're not a business, at least the ones we have in Palm Coast," Lewis said. "Non-profits are struggling. We've done fees before, we've done fees with use of our facilities and they're hurting us. They still are hurting us. But when it comes to parks and recreation, we talk about kids, and when we talk about kids, these kids are off the streets, not getting into trouble, and giving us less gray hairs."
Lewis added: "I think we have to understand that money is important, but something else is important, and that's community participation, community involvement, and the city should be partnering with these organizations and not just trying to cover their expenses but also trying to help them move forward. I don't know if these heads of these groups were notified or involved in these deliberations, but consultation is always great, because then we have less discussion at the end. I'm having some problems right now listening to some of the people talking, having participated in Little League and Pop Warner and all that stuff, and I know what it is, volunteers giving their time. We've got to be a little kid friendly when it comes to—I know we need the money, but we also need to keep these kids off the streets."