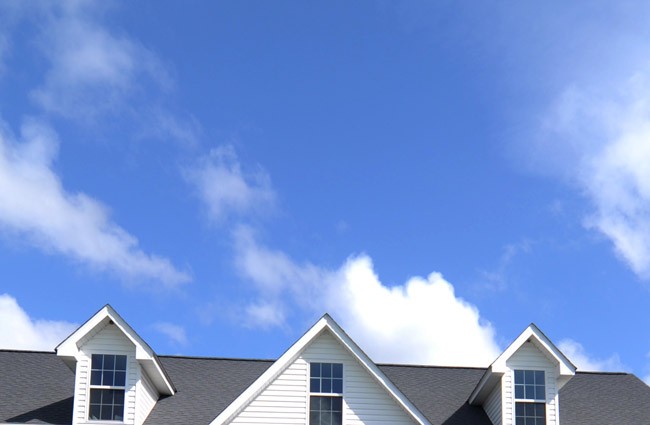 Home sale prices are up, the number of home sales and pending sales are up, cash sales are down, and the monthly supply of homes is down: almost any way you look at it, the June figures for Flagler County's real estate market look stronger when compared to last year, with more closed sales—247—in June than in any month since the Great Recession , though the last four months have each been close to that figure.
"It was a fantastic report, particularly for residential," Matthew Wilson, president of the Flagler County Association of Realtors, said this afternoon: every number that should go up did, and every number that should go down did as well, he said. "The indicators are that we're returning to a normalized, leaning to a seller's, market."
The county's inventory of homes is down to five months' worth, with six months considered a balanced market. That means sellers have the slight advantage.
Of June's 247 sales, 91 were for cash, down from 99 a year ago. The median sale price was $161,500, up 4.7 percent from a year ago, and the average sale price was $213,835, up 11.5 percent from a year ago. (In June 2006, at the peak of the housing bubble, the average price of a house in palm Coast was $270,000.)
The average sale price is less of an indicator of the broader economy because it's skewed by the sale of a few very high-end homes: one house sold for more than $1 million, and 37 houses sold with prices of $300,000 or more. The bulk of the sales (171 houses) were priced between $100,000 and $250,000. But the increasing number of high-end sales is also an indication of the diminishing inventory of less expensive homes.
Another indicator of a market returning to normal: there were just three short sales in June, also the smallest number since the Great Recession, though short sales have been few all year and have become rare, or at least more of an exception, in the past four months. Of the 247 home sales, 191 were "traditional" sales, a 23 percent improvement over last year in June, and 53 were foreclosures, slightly up from the 48 recorded in June 2014.
Homes have been selling more or less evenly across the board rather than in any particular neighborhoods, Wilson said, though pricier neighborhoods—which had been inactive—" are seeing an influx" of buyers now. "The beaches are doing very well again," he noted, as are condominium sales, though not as dramatically.
---
The lower number of cash sales suggests new mortgage-holders are families of working-age.
---
The actual number of condo units being sold remains relatively low, so upticks or downticks look more steep than they really are. In June, 40 condos sold, compared to 36 a year ago, with 22 for cash, fetching a median price of $168,500 (barely $2,500 better than a year ago) and an average price of $214,680, almost unchanged from last year. Condos tend to be vacation or second homes.
It's going well in home construction, too, though with a caveat.
"Housing starts, permit issues were way up in June as well," Jason DeLorenzo, the political affairs director at the Flagler County Home Builders Association, said, "but we believe it's artificial because there was a building code change on June 30 which has significant cost factors in it, so there was a rush to get permits in before the end of the month and many of them were issued."
Still, permitting for the year is up between 13 and 15 percent, "so you're looking at an improving local and national economy," DeLorenzo said, despite a slow-down in winter. For next year, the association is forecasting somewhere in the range of 600 new homes. That's still well below the boom years, when 600 represented a month and a half of housing starts, DeLorenzo said, and it's somewhat below the historic average, but it's an overall improvement for the past six years
"I get good feedback from builders that they're still receiving customers," DeLorenzo said. "We know that we're going to receive a certain percentage of the retiring boomers."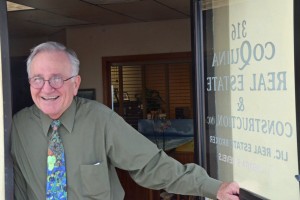 But the reduction in cash sales is notable because people carrying a mortgage tend to be working-age adults, in the labor force, as opposed to cash buyers who tend to be investors (who rent out their homes) or retirees. The state and Flagler County have been struggling somewhat in the past year to attract new working-age residents. The state has gained 263,000 people ages 16 and over in the past year, according to the June unemployment report, yet its civilian labor force actually fell over the same period by 2,000.
In Flagler County, the population has been adding between 1,000 and 1,500 people every year, but the labor force in June had actually shrunk by 400 people, compared to a year earlier. The stagnation of the labor force is reflected in school enrollment, which for the past four years has either fallen or stayed flat, as no new families with children are moving in in large enough numbers to make a difference.
Still, the broader trends are more positive than negative, and Wednesday's report from the Flagler County Association of Realtors dovetails with its national with a national report that shows existing-home sales increasing in June to their highest pace since the Great Recession, while rising demand and limited supply helped push the national median sales price to an all-time high of $236,400, surpassing the peak median sale price of June 2006.
But those are not inflation-adjusted numbers. In inflation-adjusted dollars, today's $236,000 house would have sold at $199,000 in 2006, so the median price is, in reality, still substantially lower than it was back then.
Total home sales nationally, which include single-family homes, townhomes, condominiums and co-ops, increased 3.2 percent to a seasonally adjusted annual rate of 5.49 million in June from a downwardly revised 5.32 million in May. Sales are now at their highest pace since February 2007, when the number stood at 5.79 million, and have increased year-over-year for nine consecutive months.
The higher prices are bringing back echoes of conversations among Realtors in the middle of the last decade when, in Florida—including in Flagler—the prices of homes went up so high that they were pricing out teachers, cops, service workers and the like. "That conversation has gone silent for six years and it is coming back with a vengeance, because only the most optimistic people would have expected this strong a return of prices and activity," Wilson said. "It has been very, very impressive to see the return of this level of sales and this level of pricing."
Can it last?
That's a matter of opinion, Wilson said, with some analysts seeing bullish months ahead and others seeing a coming correction, or some analysts calling the economy—and the banking system—sound enough to sustain the current improvements., and others suggesting that market forces as far away as Greece could ripple into downturns.
Take your pick.