The following incident and arrest information was compiled using official documents, reports and affidavits obtained from government and law enforcement agencies. This feature is not inclusive. It is a sampling of reported incidents in the Flagler County area. Note: The U.S. legal system provides the presumption of innocence to those charged with a crime until guilt is proven in a court of law.
The previous crime report is available here.

He Wouldn't Let Them Fish On a Neighbor's Dock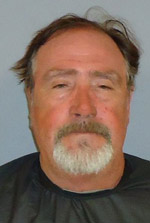 Joseph D. Britt, 62, of 48 Kashmir Trail in palm Coast, was arrested and jailed on a simple battery charge Sept. 5 after confronting a 14-year-old boy who was fishing at a neighbor's dock, and putting his hand on him, according to a Flagler County Sheriff's report. Jennifer Diaz, the mother of the 14-year-old, pressed charges. The boy told a deputy that he was at 40 Kashmir Trail with a friend, fishing on the dock there, with the property owner's permission, when Britt became irate with them and verbally confronted them. According to the boy, Britt then pulled his (the boy's) hat over his eyes. Another witness told a deputy that "it appeared J. Britt was attempting to pick [the 14-year-old] up by his head using both hands." The deputy spoke to Britt, who said "he was tired of the juveniles fishing near his dock and he wanted it to stop." The deputy told Britt that the boys had permission from the owner, whose dock they were on. "He stated he knew that but he did not want them fishing near his dock," the report states. Britt said the boys became "mouthy" when he confronted them, at which time Britt walked up to the 14-year-old, grabbed his hat by the brim, removed it then placed it back on the boy's head. according to the report. The property owner where the dock is located told police he noticed Britt in his back yard speaking to the juveniles "and when he went out to see if all was okay, J. Britt told him the juveniles were just using him and that the juveniles were thieves," the report states. The homeowner then asked the juveniles to leave, and said they immediately did so. While walking back to his house, the homeowner told police that he heard the juveniles and Britt verbally arguing.
Cocaine, Cash and Worry Over a Baby's Formula
It was Sept. 4, just past midnight, on Colbert Lane in Palm Coast, near Waterside Parkway. A deputy stopped a vehicle driving 59 in a 45 mph zone. The deputy narrates what followed: "When I activated my overhead emergency lights the vehicle jerked sharply to the left, consistent with someone reaching to an area within the vehicle attempting to hide a firearm, narcotic or other item. I made contact with the driver, sole occupant and registered owner of the vehicle, now known to me as Darrin Belle Junior, and advised him of the reason for the traffic stop." Belle, 19, is a resident of 30 Kankakee Trail in Palm Coast. The narrative continues: "Darrin appeared to be extremely nervous while I was speaking with him and I observed that his hands were slightly shaking and he avoided eye contact with me. Darrin denied consent to Deputy Barile to allow a search of his vehicle for any weapons or narcotics. Deputy Dailey arrived on scene with his K-9 partner and performed a sniff of the exterior of the vehicle. Deputy Dailey advised that his K-9 partner gave a positive indication on the vehicle to the presence of the odor of narcotics.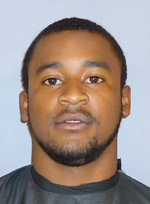 "Darrin was searched for any narcotics and a large amount of currency was located in Darrin's front right shorts pocket. I asked Darrin how much cash he had on him and he said 'two, three, four hundred dollars.' It should be noted that a large amount of the currency ($1,000) had a rubber band around it and was separated in $100 increments. Darrin stated that he worked at the 'Chicken Pantry' and was paid cash. During a search of the vehicle Deputy Dailey located a clear plastic baggie containing a white rocklike substance and a razor, which I identified as crack cocaine through my training and experience, underneath the carpet on the floorboard of the vehicle near where the driver's left foot rests. Inside the baggie was a razor blade with white residue consistent with being used to cut parts of the crack rock off. The crack cocaine field tested presumptive positive on scene using a cocaine swab test kit and weighed approximately .7 grams. I again asked Darrin how much cash he had on his person and Darrin stated 'ten hundred.' A count of the currency revealed $1,205 with $1,000 of the currency being wrapped in a rubber band, consistent with the way currency is stored in narcotic sales, and the other $205 loose in Darrin's front right shorts pocket. Deputy Barile read Darrin his Miranda rights from a State Attorney's Office issued department card at approximately 0040 hours. Darrin stated that he understood his rights and agreed to waive them and speak with us. Darrin denied any knowledge of the narcotics located within the vehicle. Darrin then changed his story and stated that he did not have a job but that he used to work at the 'Chicken Pantry.' Darrin was placed under arrest reference possession of crack cocaine and possession of drug paraphernalia and transported to the Flagler County Inmate Facility without incident.
"It should be noted that while on scene Darrin stated that there was a key on the vehicle key ring that he wanted turned over to his girlfriend [name omitted]. Darrin stated the key unlocked their bedroom door and the baby's formula was in the bedroom and that [his girlfriend] really needed the key so she could take care of the baby. The key that Darrin pointed out had 'Sentry' on top of it and was consistent with a safe key. After [she] arrived on scene she was asked what the key belonged to that Darrin wanted turned over to her and [she] stated the key went to Darrin's safe where he keeps his money at. A rotation wrecker was notified and Rogers towing responded to the scene and removed the vehicle. The $1,205 was seized and Darrin was provided with an original notice of forfeiture at the Inmate Facility with another original notice of forfeiture turned over to investigations. Darrin was issued UTC #4781-GUC reference being in actual physical control of a motor vehicle while being in possession of crack cocaine."
He Would Not Roll her a Cigarette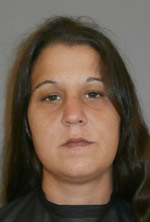 A little before noon on Sept. 9,. at 10 Ethel Lane in Palm Coast, Ryan Gravitt, 35, was eating a bowl of cereal when his girlfriend, Shannon Rutherford, 31, asked him to roll her a cigarette. When Gravitt did not immediately comply with her request she became enraged and started screaming at him, according to a police report. Gravitt claims she took his cell phone and denied him access to it. At some point when Gravitt attempted to get his phone back from her grasp she allegedly bit his left hand, causing a significant laceration between his thumb
and forefinger which appeared, to an investigating deputy, to have been recent. This bite thwarted his attempt at retrieving his phone, the report states, and the phone was still in Rutherford's possession when a deputy arrived at the scene. Rutherford's story was the opposite of what Gravitt had said. She claimed to have been battered by Gravitt, the report states, and pointed out a few marks on her arm and over her eye that she claimed to have happened just prior to the deputy's arrival. However, the investigator noted, none of the injuries appeared to have been caused recently. "After further interviewing Gravitt," the report states, "it was learned that Rutherford has a history of psychological disorders and regularly, falsely accuses Gravitt of battering her. Gravitt expressed his desire to pursue criminal charges against Rutherford and there was sufficiently evidence to support his account of the incident." A 9-year-old boy was present throughout the incident, which was referred to the Department of Children and Families.
Local jails are not equipped to properly care for inmates with psychological disorders, but frequently end up being the default destination of individuals law enforcement, for lack of more proper services, cannot send anywhere else. Rutherford had never been to jail before. She bonded out. Two days later, on Sept. 11, she was back in jail for violating a no-contact order.
Seriously?
A tax-payer funded Flagler County Sheriff's deputy's time was taken up by the following incident on Sept. 4, at 99 Fleetwood Drive in Palm Coast: "Upon arrival I made contact with Sarah Lemoine. Sarah stated her sister, Nicole Lemoine, came into her room and started an argument." Sarah is 18. Nicole is 21. "Sarah stated she took a shirt from Nicole's room without asking and lost it approximately four days ago. Sarah stated she gave Nicole $10 to replace the shirt. Sarah stated Nicole then took a dress from her closet and went into her room. Sarah stated she followed Nicole and tried to get her dress back but Nicole started hitting her on her back with a closed fist. Sarah stated she then bit Nicole on her back in self-defense. I did not see any marks on Sarah's
back but I did observe a small red mark on Nichole's left shoulder. Sarah declined the opportunity to provide a written statement. Nicole Lemoine stated she did take a dress from Sarah's room because she lost her shirt. Nicole stated Sarah came into her room and grabbed her from behind and tried to take the dress back. Nicole stated Sarah then pulled her into a chair and bit her back. Nicole stated she never hit Sarah. Nicole did state Sarah gave her $10.00 but she did nat know it was to replace the shirt. Nicole declined the opportunity to provide a written statement. Both females had conflicting stories and did not wish to pursue charges or file a report. Nicole voluntary left the scene and went to a friend's house."
Court costs may be recouped from those who file frivolous lawsuits. There is no provision in Florida law enabling local police agencies to recoup money lost addressing misbehavior.
The Boys' Turn
This incident took place at 23 Rymer Lane in Palm Coast, on Sept. 6. It involved Kenneth Beaulieu, 51, and his roommate David Myer, 50. Beaulieu was complaining that Myer was playing his music too loud in his room and knocked on his door to tell him to turn the music down. Five to ten minutes later, Myer knocked on Beaulieu's bedroom door, according to a police report, and told him to "stay out of my room" and "punched" him once in the jaw. The pair then allegedly threw a couple of punches and went back to their respective rooms, according to the report. When speaking to a cop, both men changed their stories on what happened a few times during questioning, the report states, noting that both are "good friends" who have been roommates in the past. "Both parties agreed not to pursue any charges against each other and then went to their bedrooms for the rest of the night and stated they both would discuss the issue in the morning," the report states. They both refused paramedic's treatment.
Burglaries, Larcenies and Miscellaneous Matters
Rachel Cunningham of Deportivo Drive in St. Augustine was arrested for shoplifting at Kohl's on Sept. 5.
GPS, leaf-blower, gas container and other lawn-care equipment stolen from a locked truck parked at 5845 E. State Road 100 in Palm Coast sometime between Sept. 1 and 3.
Lawn mower and a mounted fish decoration reported stolen at South Side Storage from a unit where the lock had been cut off. Theft reported on Sept. 4.
Electrical wiring reported stolen from the attic at 17 Pineash Lane in Palm Coast on Sept. 4.
A Honda Accord stolen from Volusia County was recovered on Kaywood Place in Palm Coast the evening of Sept. 3.
Two flat-panel televisions stolen from a storage unit at Flagler pines Storage. Theft reported Sept. 3.
Sandra Orr, 48, arrested on Sept. 6 following a domestic disturbance at 165 Plainview Drive in Palm Coast.
Resident at 19 Blyth Court in Palm Coast had eggs thrown at his car on Sept. 5 or 6, and thinks it's because code enforcement was called to investigate a neighbor: it's an ongoing issue between the neighbors, a police report states.
Gold engagement ring, gold wedding band, gold bracelet valued at $1,100 reported stolen at 13 Empress Lane on Sept. 8.
Window smashed out on a 2008 Nissan parked in the back parking lot at Red Lobster restaurant, and a purse and credit cards stolen, on Sept. 9. A Chevy parked next to that car was also attacked, its passenger side front window smashed out, and three credit cards and cash stolen.

DUI Arrests
In 2008, an estimated 11,773 people were killed in automobile crashes involving a drunk driver (someone with a blood alcohol content level of .08 or more), according to the National Highway Traffic Safety Administration. These reportedly impaired drivers were also found driving on Flagler's streets this week and were arrested.
Daniel P. MacNeil, 30, 35 Riviera Estate Court in Palm Coast, on Sept. 5. MacNeil was at the wheel of a 2012 Dodge Challenger in the northbound lane of Rickenbacker Drive at the intersection with Rymfire Drive, slumped over, with engine running. "Upon approaching the vehicle," the deputy's report states, "a strong odor of alcoholic beverages emanated from the vehicle. [MacNeil] was observed asleep in the driver's seat with his foot on the brake and vehicle gear shift in the drive position. The vehicle was shifted into park and the key were removed for the ignition. After several minutes of attempting to wake Daniel by verbal means, several sternum rubs were utilized in order to wake Daniel. When asked where he believed he was located, Daniel replied with "yep". Daniel was unable to name his location until reading the street names off of the posted stop sign at the intersection."