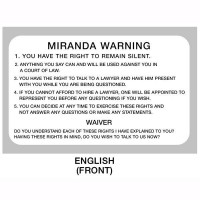 The following incident and arrest information was compiled using official documents, reports and affidavits obtained from government and law enforcement agencies. This feature is not inclusive. It is a sampling of reported incidents in the Flagler County area. Note: The U.S. legal system provides the presumption of innocence to those charged with a crime until guilt is proven in a court of law.
The previous crime report is available here.

Another Pit Bull Attack
At 7:45 p.m. on May 5 a deputy was called to the intersection of Fischer Lane and Firtree Lane in Palm Coast. There, Henrietta Carroll, a 64-year-old resident of Fillmore Lane, had been walking her dogs (two tan colored Shiba-inu dogs on a leash) when two white pit bulls came sprinting from a yard to the south and, according to a police report, began attacking her two dogs. Both of her dogs were bitten on the neck during the attack. As Carroll tried to separate the dogs, neighbors ran up to help. Carroll suffered two large scratches to her left upper arm, a small puncture on her right middle finger near the knuckle, and a large scratch on her upper back, according to the report. Victoria Cardona, discovered the pit bulls were loose and brought them back to her residence at 31 Fischer Lane. The injuries to the dogs were not determined at the time. Cardona, 44, told a deputy that the two pit bulls belong to her son, Matthew Cardona, 22. She had placed the two dogs inside the fenced-in backyard and did not know how the dogs escaped, she told the deputy. The deputy located an area near one of the fence gates where the dogs had dug a hole beneath. The scene was turned over to Palm Coast Animal Control.
They Argue. They Fight. They Both End Up in Jail
It was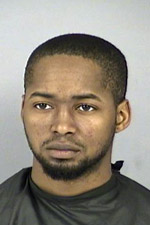 1:45 p.m. May 6. A deputy had just been at 21A Karas Trail in Palm Coast when he was called back to the place, where two roommates were arguing. Both men, Tang Stephen, 25, and Anthony Langley, 24, were leaving the residence screaming and yelling, according to the police report. Anthony said that Stephen "got in my face, so I pushed him." Anthony then explained that Stephen entered his bedroom screaming and yelling at him. When he got too close to Anthony, Anthony pushed him away. At that point Stephen struck Anthony in the head multiple times with a closed fist. The deputy then spoke with Stephen and both of the witnesses on scene and all three confirmed the story as Anthony conveyed it. The deputy reports: "A Primary aggressor could not be determined on scene do to the lack of any physical evidence or independent witnesses. Anthony nor Stephen had any visible injury sustained from the altercation. Anthony and Stephen both expressed their desire to sign criminal charges against one another and both were taken into custody as mutual combatants." One of the witnesses, a 26-year-old woman, sustained a minor laceration on her arm while inadvertently falling down when she tried to separate the combatants.
Crash and Run on Rymfire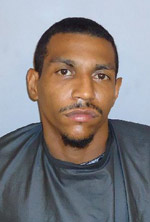 At close to midnight on May 4 a car crashed into a utility pole, following which sheriff's deputy units saw a man walk away from the site in the area of Rymfire Drive and Ryan Drive. He was identified by his Florida Driver's License as Robert Wells, 30. He said he'd left the scene after the crash because he didn't have a valid license. His record revealed numerous revocations and suspensions and failures to pay traffic fines. Wells was placed under arrest for driving on a suspended license and taken to the Flagler County jail. There, Wells said he'd lost a tooth while being transported to jail. "The rear passenger seat in my vehicle had a blood smear consistent with someone forcibly removing their tooth from their mouth with their fingers," the arresting deputy wrote in the police report. "While transporting the male to the Florida Hospital Flagler the rear passenger window on the driver's side was open, and the male discarded his 'lost' tooth out the window on to State Road 100." Wells was taken to Florida Hospital Flagler where, according to the police report, "he advised the medical staff that he was injured while be transported in my patrol vehicle, as his head was 'slammed' against the partition in the vehicle. Wells was medically cleared and returned to the Inmate Facility. The vehicle was removed by John's Towing and towed to their yard in Bunnell."
Mischief on Karas Trail
The resident at 110 Karas Trail in Palm Coast called in a deputy to report that on May 7, she found the water running out of the hose outside her home. She took her children to school, and when she returned, she looked around in the area in case anything else was damaged. While checking around, she observed that someone scratched or keyed the name "Avery" on her vehicle's passenger front quarter panel. She stated that she does not know who could have done this but, according to the police report, believes that it may have been one of the two black male boys who live in the area. She gave their first names but didn't know their last names or their exact address. She believes it was one of those two males because those two males were having a confrontation with a juvenile named "Avery" who lives directly across the street from her. She stated that she thinks they wrote his name on her vehicle so that he would possibly get in trouble. The vehicle damaged is a 1997 Honda Minivan.
A Brother Attacks His Sister at European Village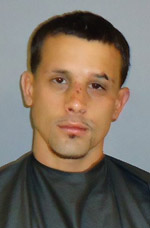 A deputy was called to Apartment #9 at European Village before 6 a.m. the morning of May 3. The deputy reports the victim to be a 22-year-old woman. According to her, her brother Steven Brown, 24, had struck her several times and had pushed her around after a heated verbal argument. The victim said she has some injuries to her knees where she had fallen down as a result of Steven's actions. The victim and another witness said that the night started out when they all went to the "509" club/bar in Daytona Beach, then returned after several hours. The brother and sister began to argue. The sister went with a friend to another friend's apartment. Steven followed them. The argument resumed. The victim and the witness told deputies that he then "lost control of himself and began hitting and pushing" the victim. When another individual stepped in to restrain Stephen, the fight escalated between Stephen and that 24-year-old man. According to a witness, "Steven has a severe drinking problem and often times looses control of himself," the police report states. The victim told deputies that he had struck her on four occasions in the past year. The altercations that morning had left him with lacerations to the face. He was taken to Florida Hospital Flagler then arrested for domestic battery. He's been arrested on two previous occasions for domestic battery, as well as for shoplifting, possessing marijuana and violating his probation.
Other Burglaries and Larcenies And Losses
A 2009 silver Mazda Miata and a 51 inch television were stolen from 22 Lakeview Lane in Palm Coast sometime between May 2 and May 8, when the owner was on vacation.
Some $50 in cash and two laptops reported stolen at 70 Red Mill Drive, B, in Palm Coast on May 8.
Air conditioner stolen at 17A Wood Harbor Lane sometime in early May.
Smith & Wesson Sigma Series gun stolen from 8 Lakeside Place sometime in early May, while the homeowners were on a cruise.
Winchester rifle, ammunition and a cell phone reported stolen out of a 2001 Chevrolet Silverado at 5 Evans Drive in Palm Coast on May 2 or May 3. The Silverado was locked, but the windows were slightly open for venting.
Burglary reported, but no items stolen, at 2756 Lancewood Street in Bunnell, on May 6.
Sony Camcorder valued at $500 reported stolen at 159 Ryberry Drive in Palm Coast sometime between May 1 and May 4.
Denise Rauchbach, 33, and Amanda Sinno, 32, arrested on May 4 for shoplifting 101 items at Walmart. The combined value of the merchandise was $1,321.
Burglary reported at 3235 Maverick Lane in Flagler County's portion of Ormond Beach.

DUI Arrests
Gary Bronson, 63, of 3 Eli Place in Palm Coast, on May 8, also charged with driving with a suspended license.
Kelvin Martinez, 50, of 8 Village Circle in Palm Coast, on May 6.
Thomas Cosgrove, 55, of 715 North Central Avenue in Flagler Beach, on May 5.
Walter Alvarado, 50, of 6 Ryapple Lane in Palm Coast, on May 5.