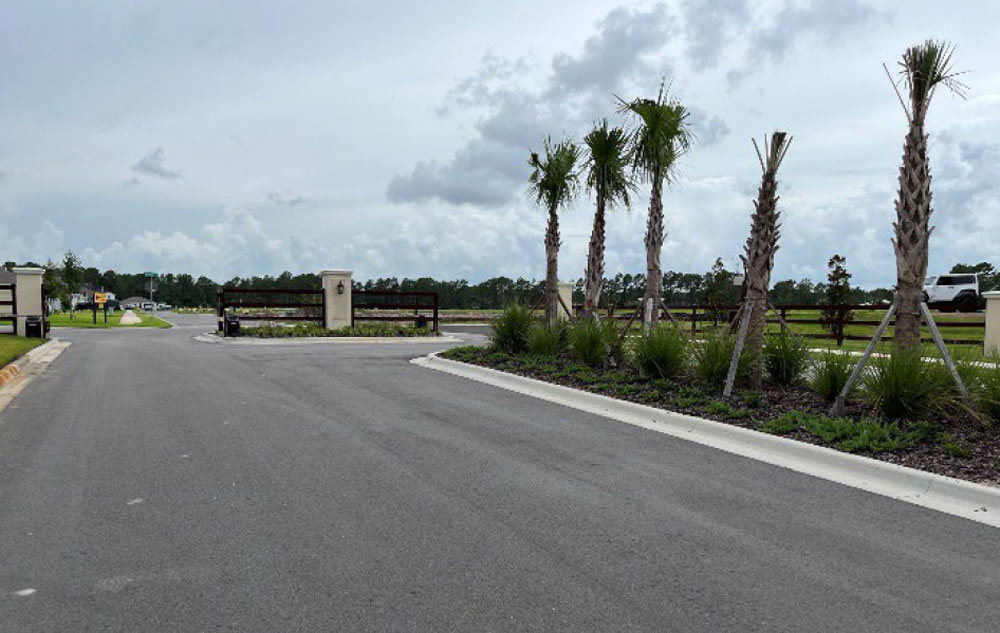 The Palm Coast City County on Tuesday approved the final plat for 81 homes in Whiteview Village, phase two of a two-phased development of 202 homes approved as a master-planned development by the council in 2018. Construction began in 2021.
The gated development is at the southwest corner of the intersection of Pine Lakes Parkway and White Mill Drive. Final platting covers 21 acres in a 97-acre development, bordering Woodbury Drive to the northwest and Woodborn Lane to the east.




KB Homes has been building houses in the first phase portion and built infrastructure in the second, where new streets will have such names as Windsor terrace, Waverly Lane, and Willow Street. The subdivision will have entry and exit points through Wisteria Hill Drive on White Mill Drive.
Street paving and maintenance will be the responsibility of the developer and the future homeowner associations, not the city. In both phases most lots are between 45 to 55 feet wide, with some a bit wider.
The 97 acres' boundary forms an uneven pentagon, with the southeast corner carved out to another property owner, Atlanta-based Marbella Apartments, which last August bought those 16 acres from the Miral Corporation for $6.25 million. A few months earlier, the Palm Coast Planning Board had cleared the way for a 316-unit apartment complex there.
Both KB Homes and Miral had placed their developments as necessary housing, including workforce housing, in light of the new AdventHealth Palm Coast hospital on palm Coast Parkway. The developers of the apartment complex have submitted their technical site plan but construction has not begun. In Whiteview Village, homes are being marketed in the $300,000 range.
The final-plat vote was more of a formality for the city council, which considered it briefly, with no discussion other than a couple of clarifying points, before a unanimous vote. The item drew no public response at Tuesday's meeting.
Stand-alone lots aside, the Whiteview master planned development is rising on what had been the last large tract of unbuilt acreage in the W-Section.

whiteview-village-mpd