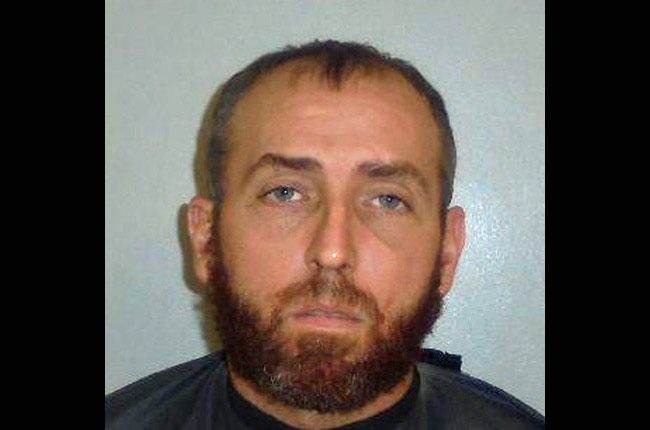 Wednesday afternoon Jesse Alan Pack allegedly drove up to a 53-year-old woman who was walking down Segrave Street in Daytona Beach and asked her if she wanted to party. The woman had known the man as "Jesse." She said yes and got in. The pair drove off to a wooded area of Clyde Morris Boulevard, did a few hits of crack, then got back in the car as Pack started acting odd, drinking alcohol, hitting himself in the head and smoking more crack, according to the woman.
She repeatedly asked him to take her back to Daytona Beach. He allegedly refused and got angry, telling her rudely to shut up. The woman got scared: Pack held a screwdriver and she feared he'd use it against her. When the car was in Flagler County, on County Road 200, the woman scuffled with Pack and managed to get out of the car. Pack drove on. The woman was able to catch the license plate number and walking back to U.S. 1, she found a utility worker and asked him to call 911.
Authorities traced the vehicle to Pack's mother on County Road 200, where authorities, after speaking with the alleged victim, converged. The vehicle was in the driveway.
At the house at 390 County Road 200, Briana Rice, 35, told deputies that Pack was not there. She did not let deputies look inside. The alleged victim meanwhile did a drive-by and identified the 2015 silver Ford in the driveway as the car that Pack had been driving with her. The vehicle was impounded.
As that operation was taking place, Pack, 39, called 911. The call was traced to the house on County Road 200. Speaking with a sheriff's corporal, Pack, who claimed he was in Crescent City, was "very agitated and hostile," his arrest report states. But several attempts to get Pack to come outside failed. Though Pack hung up on the corporal, he kept calling 911—whose dispatchers referred him to the deputies outside his house.
At 3:26 p.m., Pack came outside as he talked loudly on a cell phone, then hung up, spoke erratically and provided what authorities described as "inconsistent" accounts of what had taken place, and was placed under arrest for kidnapping and aggravated assault with a deadly weapon.
Rice was also arrested—for obstruction: she had remained in close proximity to the corporal as he tried to place Pack under arrest and Pack resisted, according to his arrest report. She would not comply with deputies' command to go across the road and was eventually forced to the ground, rolled and handcuffed, which "created a major officer safety issue by depriving me of the ability to render aid" to the corporal, the deputy arresting Rice reported. Rice had to be taken to Florida Hospital Flagler because of a pre-existing injury to her ankle. While there, she apologized to a deputy, saying she'd been "heated" over Pack's involvement.
The Pack incident had shades of a previous, if far more serious, incident last November that began identically: with a man—Obtravies Watkins, a 34-year-old homeless man and registered sexual offender —picking up a 25-year-old woman in Daytona Beach and driving her around to various places so they could party, until they reached Flagler, where Watkins allegedly raped the woman, brutalized her and left her for dead. A jury found Watkins guilty of rape, kidnapping and other charges in Daytona Beach in February. He still faces similar charges in Flagler County. His next pre-trial is scheduled for June 12.
Less than two years ago Pack was found guilty of domestic battery and fleeing or eluding police and served four months in jail. Both the charges he now faces are first-degree felonies. He remains at the county jail on those charges on $125,000 bond. Rice also remained at the jail late this afternoon, on $500 bond.