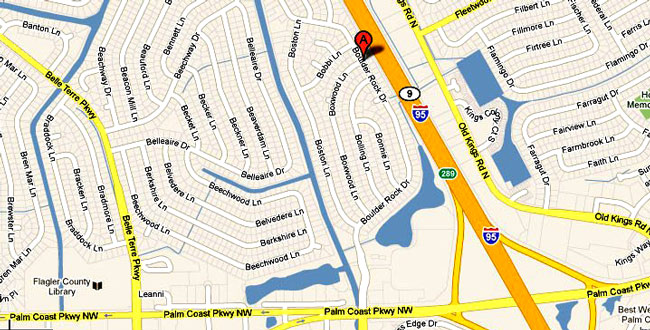 A 19-year-old Palm Coast teenager was arrested and charged with armed robbery on Dec. 15 shortly after allegedly pulling a gun on two individuals walking along Boulder Rock Dr. in Palm Coast around 11:18 a.m. that morning. A second suspect allegedly involved in the robbery is still at large.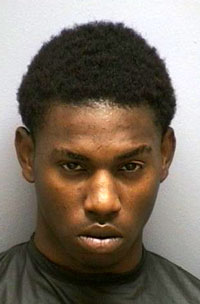 The Flagler County Sheriff's Office reports that John Peter Marcel, of 10 Ryder Place (off Royal Palms Parkway), was identified by his two victims.
The victims said they were walking along Boulder Rock Dr. when a Nissan Altima pulled in front of them, blocking their way. Marcel, allegedly the driver, jumped out of the car, pointed a silver revolver at the two and took their cell phones, a wallet and a mace canister on a key chain, the Sheriff's Office reports.
Marcel then got back into the vehicle which was later stopped around 12:31 p.m. on Palm Coast Parkway near Daytona State College where Marcel was taken into custody. The Sheriff's office found two handguns in the Nissan. One was reported stolen in New Jersey.
Marcel is charged with armed robbery and possession of a stolen firearm. He's held at Flagler County Jail on $250,000 bail. In July 2008, a Sheriff's Office complaint was filed against Marcel for burglary, grand theft auto, and resisting arrest with violence. The State Attorney's office dismissed the case.
A second suspect who was in the car at the time of the robbery is still being sought. The Sheriff's Office describes him as a a stocky black male in his late teens or early 20s. He was reportedly wearing a gray stocking cap at the time of the robbery.
Caution: Aside from Marcel's criminal history, none of the information in this report has been independently verified by FlaglerLive. The account relies exclusively on Sheriff's Office reporting.