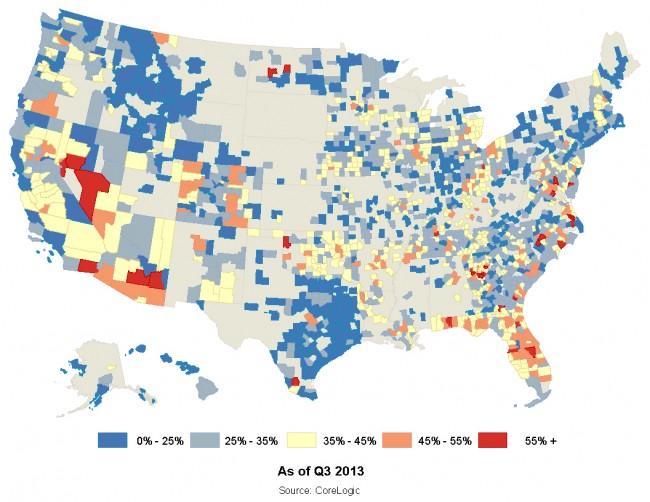 Today's Live Wire: Quick Links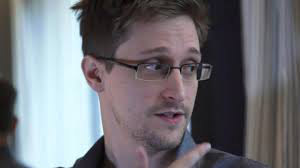 As The Times' own public editor, Margaret Sullivan, wrote on Jan. 2, "Most newspaper editorials don't generate a great deal of heat. Even fewer can be considered newsworthy. The exception was one in The Times on Thursday, calling for Edward J. Snowden to be offered clemency or a plea bargain. By midday, it had already drawn well over 1,200 online comments, as well as articles about it in other media outlets, including Politico, Fox News, The Nation, and USA Today." The editorial: "Considering the enormous value of the information he has revealed, and the abuses he has exposed, Mr. Snowden deserves better than a life of permanent exile, fear and flight. He may have committed a crime to do so, but he has done his country a great service. It is time for the United States to offer Mr. Snowden a plea bargain or some form of clemency that would allow him to return home, face at least substantially reduced punishment in light of his role as a whistle-blower, and have the hope of a life advocating for greater privacy and far stronger oversight of the runaway intelligence community. […] In retrospect, Mr. Snowden was clearly justified in believing that the only way to blow the whistle on this kind of intelligence-gathering was to expose it to the public and let the resulting furor do the work his superiors would not. […] The shrill brigade of his critics say Mr. Snowden has done profound damage to intelligence operations of the United States, but none has presented the slightest proof that his disclosures really hurt the nation's security. Many of the mass-collection programs Mr. Snowden exposed would work just as well if they were reduced in scope and brought under strict outside oversight, as the presidential panel recommended. When someone reveals that government officials have routinely and deliberately broken the law, that person should not face life in prison at the hands of the same government. That's why Rick Ledgett, who leads the N.S.A.'s task force on the Snowden leaks, recently told CBS News that he would consider amnesty if Mr. Snowden would stop any additional leaks. And it's why President Obama should tell his aides to begin finding a way to end Mr. Snowden's vilification and give him an incentive to return home." The full editorial.
See Also: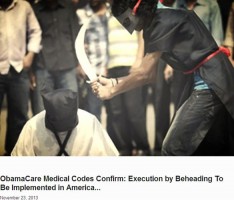 From Politifact's Truth-O-Meter: "We've heard people give lots of reasons for opposing Obamacare. But until a reader sent us some Internet links recently, we hadn't realized that one of the fears being spawned by Obamacare was that it could usher in legal beheadings across America. The reader pointed us to a variety of blog posts, such as one headlined, "Obamacare Medical Codes Confirm: Execution by Beheading To Be Implemented in America." As if this wasn't scary enough, this post was accompanied by a photograph of a masked executioner swinging a curved sword downward, just inches from the neck of the condemned. What's going on here? The idea appears to trace back to a November post by Lorri Anderson on the blog Freedom Outpost. Anderson's piece was later reposted, excerpted or promoted uncritically on a range of other blogs. Anderson cites a document known as ICD-9, which refers to the ninth update of the "International Classification of Diseases." ICD-9 is a lengthy list of medical conditions and causes of death published by the World Health Organization and used in the United States by medical professionals for billing purposes and by health statisticians who study causes of death. One of the categories in ICD-9 is this one: "Legal execution: All executions performed at the behest of the judiciary or ruling authority (whether permanent or temporary) as: asphyxiation by gas, beheading, decapitation (by guillotine), capital punishment, electrocution, hanging, poisoning, shooting, other specified means." […] The "beheading" coding category long predates Obama. The coding for "beheading" has been standard in the U.S. since at least 1979, when the CDC adopted ICD-9 for the purposes of compiling death statistics. At that time, Obama was graduating high school. • There is no legal beheading in the United States today, and the president couldn't change that even if he wanted to. The military uses only lethal injection, and the federal government essentially does as well. Lethal injections are also used in 35 states, with a dwindling number of states using electrocution, the gas chamber, hanging or a firing squad. Most of the methods other than lethal injection are secondary methods, either by choice or necessity. No state uses beheading. More importantly, as this summary makes clear, each state chooses its own method of execution, making the decision of what method to use beyond the reach for the federal government. The reason beheading is in the code at all is because it is a common method of execution in Saudi Arabia and some other countries, and is practiced by some militant and terrorist groups. So for an international coding system, beheading, for better or for worse, is needed. […] Bloggers, in a game of telephone, have turned a questionable claim into a ridiculous one. Pants on Fire!"
See Also:

A Question About Your Health Subsidy Credit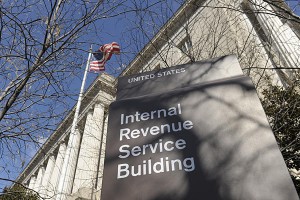 A valuable Q&A from Kaiser Health News:
Q. If I qualify for a premium tax credit and choose not to take all of it when I enroll in a marketplace plan, can I receive the part I did not take when I do my taxes next year as long as my income is in line with the amount I estimated when I enrolled?
A. If you buy a health plan on the health insurance marketplace and your income is between 100 and 400 percent of the federal poverty level (currently $11,490 to $45,960 for an individual), you may qualify for a tax credit to reduce the cost of your premium. You can elect to take some or all of the credit up front and pay a lower premium during the year, or wait until tax time next year and receive some or all of your credit then. It's up to you. Some experts say it may be a good idea not to take the entire amount of the credit up front. If you end up making more money than you estimated, you may have to pay some of the subsidy back at tax time. (Likewise, if your income is lower than expected you could get a bigger credit.) Eligibility for the tax credit doesn't depend on whether or not you actually owe any income tax. "Even if your income is low enough or you don't otherwise owe taxes, you can still get the credit," says Jennifer Tolbert, director of state health reform at the Kaiser Family Foundation. (KHN is an editorially independent program of the foundation.) Tax credits are only available for marketplace plans, however. If you decide to buy a plan that's not offered there, you can't get a subsidy to reduce your premium.
See Also: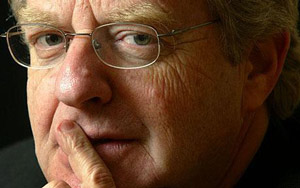 From the News Service of Florida: "Florida's already highly-watched governor's race moved into the tabloid sphere on New Year's Eve with a $10,000 contribution to Charlie Crist's political committee from Gerald Springer. The contribution from Springer, the former Democratic mayor of Cincinnati better known as the host of the long-running "The Jerry Springer Show," brought the "Charlie Crist for Florida" committee's December haul to $727,000. The committee has drawn nearly $3 million since November, when Crist officially entered the race as a Democrat. Meanwhile, a committee behind Gov. Rick Scott's reelection effort, the Tallahassee-based "Let's Get to Work," posted $1.02 million in contributions between Dec. 2 and Dec. 17 on its website, bringing its yearly total to just under $20 million. The committees have five days to post contributions online, and both candidates and committees have until Jan. 10 to report their totals to the Division of Elections for December under the state's new campaign finance reporting law."
See Also:

Paying for Those U.S. Soldiers
From the Washington Post: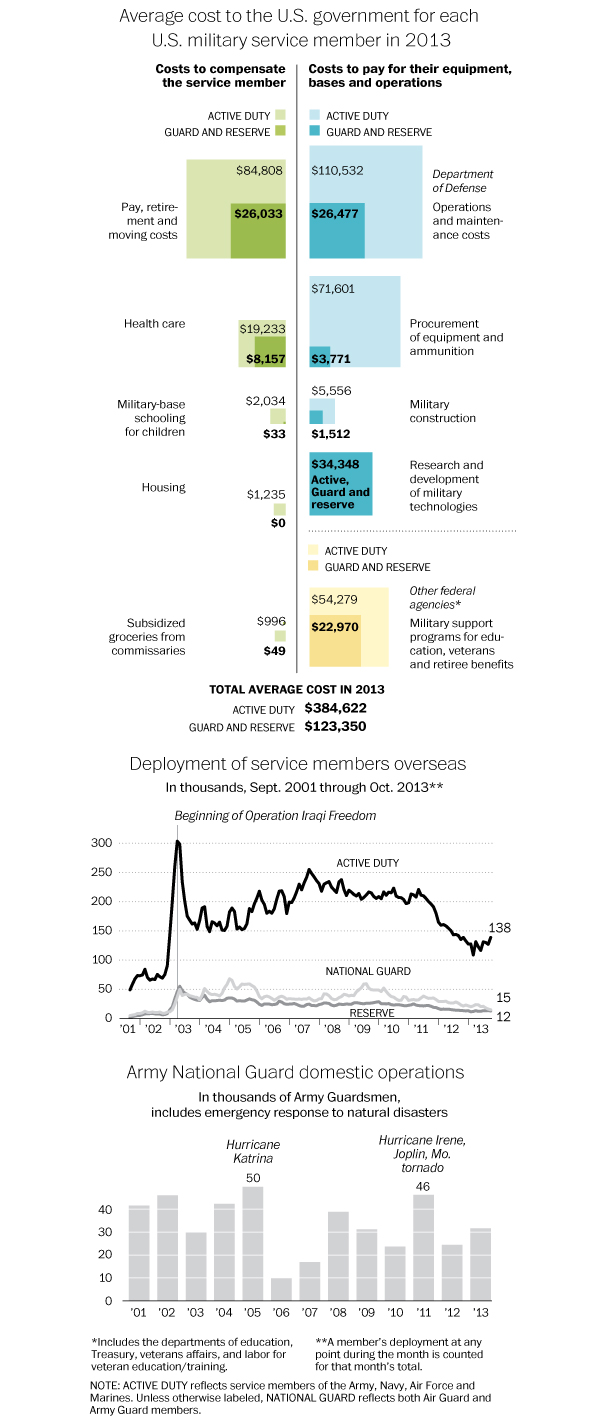 See Also: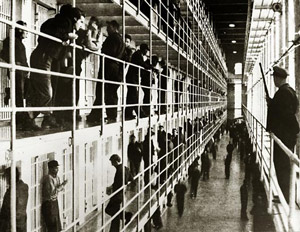 From the LATimes: "The scene was almost indistinguishable from that in any other newsroom. Editors sat around chatting about the next issue and tinkering with stories. Front pages were tacked up on the walls, and family photos were taped to computer terminals. But in fact this newspaper office was unlike almost any other, obvious from the dress code: Staff members wore the standard blue uniform of California prison inmates. When the phone rang, the answer was a crisp, "Hello, San Quentin News." The newspaper — motto: "The Pulse of San Quentin" — is one of the country's only inmate-produced publications. Convicts write the articles and design the pages from behind the walls of the all-male lockup outside San Francisco that houses California's death row. It's a community newspaper for a community of felons and the guards who keep them there. Articles mark officers' retirements, inmates' releases and the latest developments in the federal court battle over reducing California's swollen prison population. A regular column highlights "an OG's perspective" — OG for "old guard," rather than the more common "original gangster." There are Sudoku puzzles, book reviews and recaps of prison-yard sports. The paper typically has an aspirational tone, emphasizing uplifting stories about inmates improving their lives and taking advantage of education programs. Headlines refer to prisoners who "promise to work for peace" or go from "criminal life to positive futures." Staffers say their work can induce soul-searching, that telling other people's stories helps them explore their own lives. And it can be a source of pride. Rahsaan Thomas, a convicted killer, mailed his mother a copy of the October issue, where he appeared in a front-page photo of a basketball game.
"It was the first time I was in the paper and nobody got shot," said Thomas, 43, the sports editor. Before they reached San Quentin, many of the editors' only brush with journalism was as subjects of articles about the crimes that put them behind bars. Each issue of the monthly San Quentin News is a reminder that their lives did not end when they were locked up. […] Although there's a phone in the San Quentin newsroom, it connects only to other prison offices. The computers have no Internet access. Studies and news coverage that may be fodder for the San Quentin News have to be walked into the prison on flash drives by advisors so inmates can use them to generate their own articles. Photos are taken by inmates under close supervision or by the prison's public information officer. The paper's website is maintained externally by an advisor." The full story.
San Quentin News
See Also:

From a David Letterman appearance way back in 1988:
See Also:

From the Poetry Foundation: "W.S. Merwin is a major American writer whose poetry, translations, and prose have won praise since W.H. Auden awarded his first book, A Mask for Janus (1952), the Yale Younger Poets Prize. Though that first book reflected the formalism of the period, Merwin eventually became known for an impersonal, open style that eschewed punctuation. Writing in the Guardian, Jay Parini described Merwin's mature style as "his own kind of free verse, [where] he layered image upon bright image, allowing the lines to hang in space, largely without punctuation, without rhymes . . . with a kind of graceful urgency." Although Merwin's writing has undergone stylistic changes through the course of his career, a recurring theme is man's separation from nature. The poet sees the consequences of that alienation as disastrous, both for the human race and for the rest of the world. Merwin, who is a practicing Buddhist as well as a proponent of deep ecology, has lived since the late 1970s on an old pineapple plantation in Hawaii which he has painstakingly restored to its original rainforest state." Watch:
See Also:

Kevin Klein on the Misery of Las Vegas
From The Guardian: "Last year, Kevin Kline spent a fortnight in Las Vegas shooting his latest movie. It was his first trip to that infamous mecca of sex and excess. "And my last," proclaims the 66-year-old, voice rolling, theatrical. "Everyone looked so miserable. I would see these couples pushing babies in strollers through the casinos like zombies. It was horrible." He shakes his head, sorrowful. "And I just couldn't bear the constant noise. I would step outside the hotel to get some fresh air and it would be 'boom, boom, boom'" – he does an impressive impression of pounding bassline – "disco music blaring on the kerb, by the pool, everywhere. That is not my idea of tranquillity." […] Last Vegas, the film that forced him to Sin City, plays out a little like a geriatric Hangover. Kline, Michael Douglas (69), Robert De Niro (70) and Morgan Freeman (76) play a group of boyhood pals now dealing with bereavement, dodgy tickers and prostate problems. Kline had not worked before with any of them, he says, though he did see Freeman do "the definitive Coriolanus in Central Park". The film has the foursome gamely embark on a stag weekend for the perma-tanned commitment-phobic Billy (Douglas), who is finally heading up the aisle, albeit with a woman less than half his age. […] "Our whole culture is youth-obsessed, so films reflect that," says Kline. "It's sad for us older gents, but that's how it is. They want you to play the father, or the professor, or the uncle, or the old man next door. Slim pickings," he shrugs. "And the older you get, the slimmer they become."" The full story.
See Also: