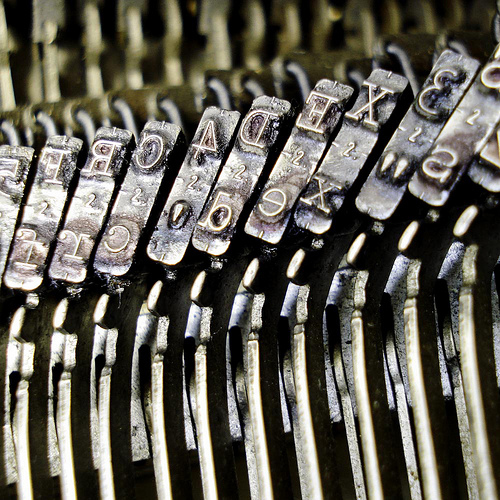 I was at the local library today, browsing a display for National Poetry Month (which falls in April), and I picked up a volume by the wonderful poet William Stafford. It reminded me of the heavily anthologized poem Traveling through the Dark, which I taught many times in my career as a high school English teacher. The poem is a perfect teaching poem. It describes the narrator's experience finding a dead deer along the side of a canyon road. The narrator plans to push the deer off the side of the road and into the canyon to make the road safer until he is forced into a moral choice by the discovery of a doe inside its mother's womb, still warm, still presumably alive.
As a teaching poem, Traveling through the Dark is a perfectly satisfying little narrative, with a tidy structure and enough imagery and personification for students to dig through. But with a little help students soon realize that the poem is a study in moral decision making, and it's about the interaction between man and the environment. The poem ends up being a perfect answer to why literature matters, not just from a practical standpoint but from the standpoint of moral decision making and the reader's place in the world.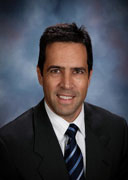 The common defenses of literature in public schools center on the intellectual skills that are gained from reading, the ability to decipher arguments, the development of sophisticated language skills, the ability to interpret metaphor and all of the complicated ways people communicate—understatement, hyperbole, irony, context, dissonance, incongruity, and tone. Reading poetry, reading literature, has a practical value for anyone who makes a living with words. It helps in the board room, on the campaign trail, in advertising, and at the movies as a consumer of popular art. Part of the reason literature study has stuck around, besides tradition, is that English teachers and scholars have made a good case that learning to read well has a measurable value in the world of work.
Our culture of testing reflects these values. Students are asked to infer, to read between the lines, to analyze and interpret, to walk through a maze of literary subterfuge to get at the so called "hidden meaning" of a piece of literature. Identify a metaphor, or a simile, figure out the meaning of an unfamiliar word from context. Flip and flop the poem around in your mind like so much clay in the hands of an artist or dough in the hands of a pizza maker. As Billy Collins said, "all they want to do is tie the poem to a chair with rope and torture a confession out of it. They begin beating it with a hose to find out what it really means." English teachers have unfortunately bought into this approach and they push students to perform elegant technical analyses of great literature.
This approach has helped cement the place of literary studies in schools for another generation. But the approach robs great literature of its moral power, of its power to help us as human beings reflect on our place in the world. Take Stafford's great modern poem. His narrator has a script for how to behave in this situation: you find a dead deer, you push it off the road. But his conditioned behavior is interrupted by the knowledge of a precious life inside the corpse, "alive, still, never to be born." A range of options run through his mind, but pausing there beside the mountain road, whatever the reason, might lead to more danger for other drivers. "To swerve," the narrator says, "might make more dead." The poem strikes a brilliant, ominous note at the end, as the living, breathing car with its glowing headlights waits as impatiently as the horse in Frost's "Stopping by Woods on a Snowy Evening" waits for its rider to make up his mind. Stafford says darkly and importantly as he stands looking at the deer, the car, and himself, "I thought hard for us all". His words carry a moral judgment—what has happened to us?—as well as a question—what do we do now?—that plagues modern man as he looks around the world he has created, the machines he has made and the havoc they wreak on the natural world. No discussion of the poem is complete until readers ask themselves where they weigh in on this question: What have we done to our world?
Modern education all too often doesn't get to this point in the discussion. We focus too narrowly it seems on the technical aspects of reading and we rob literature of the power it has to help us with our moral decision making. That isn't to say it teaches us a lesson, Aesop-like; everyone knows that great literature leads us to find the answers to the great questions within ourselves, even if it occasionally points us in a certain direction. Great literature isn't simplistic and reductive. It provides practice in thinking through our own problems by thinking through the problems of others, the great universal problems of humanity. Of course our testing regime developed over the last 20 years or so in this country doesn't make any kind of allowance for answering deeper philosophical questions through literature, but good teachers still find a way to make students dig into them.
One of the reasons I am so averse to so-called "character education," besides the fact that it usually ends up sounding moralistic and preachy, is that it interferes with one of the true values of literary study. Great works like "Traveling Through the Dark" give us all of the character education we need, and then some. We might even find that tackling the bigger questions in literature would help students appreciate its power and grace.
Dave Riegel a high school principal in Ohio and a FlaglerLive contributor. Reach him at [email protected].