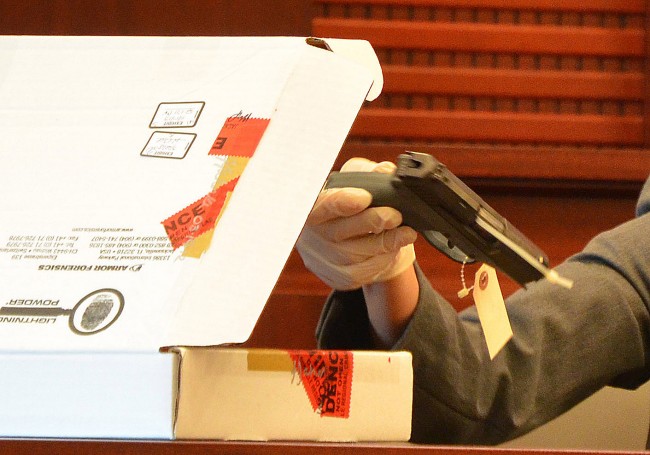 Is it possible that the slaughter of 20 children and six adults in Newtown, Connecticut, has set the bar of outrage so high that the gunning down of a mere five people in Santa Monica, California, doesn't even make the front page? Are the voices of reason in the gun debate so exhausted that they can barely whisper in protest when four children in North Texas are killed in accidental shootings in less than a month?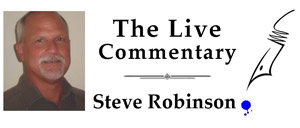 Five weeks after signing a bill authorizing funds for the confiscation of 20,000 illegal weapons in California, Governor Jerry Brown was unable to find room on his website for so much as an expression of sympathy for the Santa Monica victims and their families. There is a press release proclaiming June as "Great Outdoors Month," and another hailing the closing of a nuclear power plant, but not a word about the latest mass killing.
Down in Texas, Gov. Rick Perry is busy romancing Connecticut gun manufacturers who are peeved at that state's new gun laws. Perry's official website trumpets the signing of a law easing restrictions on service dogs, and reprints the governor's speech honoring four firefighters killed in Houston, but there is no mention of Emilee Bates. Who is she? Just a 13-year-old girl killed on her birthday by her 19-year-old stepbrother, who shot her in the stomach with an AK-47 assault rifle. According to a KXAS broadcast, Austin McCord "ejected two 'dummy'rounds from the AK-47, but he had forgotten about other live rounds in the magazine."
The station's account included that saddest of all refrains: "Officials said that the incident was considered an accident and no charges would be filed." No charges, just a young girl, a life not lived and a lifetime of regret for young Mr. McCord.
The Texas shooting was not unlike the dreadful case of Palm Coast's William Merrill. In early 2012, Merrill decided to take a day off from work to play with some of his many his guns, and concluded his playtime by fatally shooting his wife Stefanie with an AK-47 as she was bathing the couple's three-year-old daughter. Unlike McCord, Merrill, a two-time felon, was prosecuted and received a 25-year prison sentence.
"I take full responsibility for this tragedy that has happened," Merrill said at his sentencing, executing the oratorical dodge favored by those who really don't take any responsibility at all. Tornadoes "happen"; solar eclipses "happen." Fatal shootings don't "happen"—a person points a gun, pulls the trigger, and, in Merrill's case two small children are left without a mother.
It's not surprising that the NRA's victory in the gun control debate has stilled the voices of sanity. After all, it's not easy to sustain a lobbying effort in the face of such rank cowardice among those we supposedly elect to serve our interests. Meanwhile, every day, in cities and towns across the country, people die by firearm—nearly 5,000 just in the four months after Newtown, according to an exhaustive study by Slate and an activist group called @GunDeaths.
But even well before Newtown, the persistent failure of our Congress to do anything to halt this carnage has done more than simply maintain an unacceptable status-quo. It has elevated the most inflammatory rhetoric of organizations like the NRA and Gun Owners of America into the mainstream conversation. The NRA used to be a gun-safety group. Now it tells us we need to be armed in order to fight our own government. The GOA and its mouthpiece Larry Pratt used to be viewed as out on the fringe. Now, referring to Newtown, Pratt can say, "Gun control supporters have the blood of little children on their hands," and gun owners pay attention. More seriously, they are not hearing words of restraint from within their own ranks.
I recall doing an interview years ago with a gun-rights advocate on the subject of gun ownership and personal responsibility. He firmly believed that more guns in a community made it safer, not more dangerous. If the bad guys think that everyone has a gun, he reasoned, they'll go elsewhere to commit their crimes.
But he said something else that now seems so quaint, especially in our state with its "stand-your-ground" ethos. Owning and carrying a gun is an awesome responsibility, said this man. Owning a firearm, he said, obligates you to walk away from an argument or an insult. The burden is on the gun owner not to allow a provocation to spiral into a fatality.
That's why laws allowing students to carry a gun on campus are so wrongheaded. In places where testosterone, beer and bluster are in ample supply, a gun can quickly turn a fistfight or even a perceived threat into a lifelong tragedy.
Yet, somewhere between the macho braying of Gov. Perry and Wayne LaPierre and the fervent pleading for common sense from people like Gabrielle Giffords and her husband Mark Kelly, the responsibilities of gun ownership have been obscured. And we have Exhibit A right here in our backyard.
No one can know what was going through the mind of Flagler Beach's Paul Miller when, 10 months before the Newtown killings, he pumped five shots into his inebriated neighbor Dana Mulhall. But we do know what he said to the 911 dispatcher: "I just shot the son of a bitch. I shot his fucking ass." And we do know what he said in court when asked why he came back out of his house to confront Mulhall, whom he said he feared: "He told me he had a gun. He's going to kill me."
Mulhall, though apparently surly and threatening, did not have a gun. Paul Miller did, and now Mulhall is dead and Miller will spend what's left of his life in a prison cell. Is it not likely that gun-owner Miller had absorbed the "stand-your-ground" rhetoric that hangs over Florida like a late-afternoon thunderstorm? Had anyone ever told him about that awesome responsibility—the responsibility to walk away, lock the door and call the police? We'll never know.
And, of course, we have yet to hear from George Zimmerman who, while not invoking stand your ground, left his vehicle, carrying a gun, to pursue an unarmed youth.
What we do know is that we as a nation have done worse than nothing to combat gun violence–we have emboldened the zealots.

Steve Robinson moved to Flagler County after a 30-year career in New York and Atlanta in print, TV and the Web. He previously wrote about the racial overtones of the George Zimmerman trial. Reach him by email here.