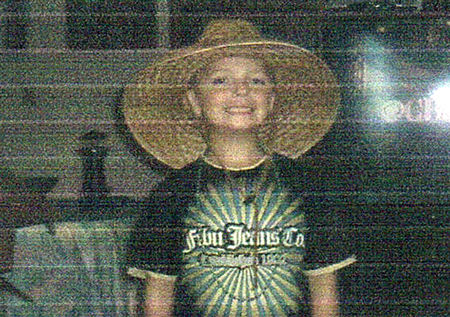 A benefit concert for Nate Truelove is scheduled for Sunday, March 13, at 2 p.m. at the Universal Unitarian Society in Ormond Beach. Nate is the 7-year-old boy who was critically injured when the car he was riding in on Old Kings Road last September was sheared in half. His grandmother, who was at the wheel of the car, survived the crash with minor injuries.
Nate was in a coma for weeks but has been recovering slowly at his home in DeLand, though his parents have few means at their disposal. Nate's great-grandmother, Charlene, who lives in Flagler Beach, has been leading fund-raisers on Nate's and his family's behalf.
The benefit concert on March 13 will feature several musicians, including country musician David Stone, soul singer Shari Farmer, and Charlene's own a cappella group, The Firecrackers, in which Charlene sings bass.
"Never one to blow my own horn, I must admit that I've been told we're not only pretty funny, but sound pretty good, too," Charlene writes. "There will be no admission charge, but a love offering will be taken for Nate's family."
In Mid-February, Charlene provided the following update about Nate:
"Today, Nate was able to stand up, from a sitting position, on his own, with someone holding his hand! He was so proud of himself; he wanted to do it again and again! Up! Down! Up! Down! Hooray! Coincidentally, he went to Jacksonville on Friday to get his brand new wheelchair, which is much more comfortable than his loaner chair and fits him perfectly; his physical therapist is now predicting that he may not need a wheelchair in the not too distant future.
"Nate the Great is making miraculous progress. He stands with the aid of a standing table at school. He uses a gait trainer (similar to a child's walker, the round kind with wheels). He can put coins in a slot and shapes in a sorter. He tries to sit up on his own. One day he began babbling baby talk, and then progressed to words, his first being, "No!" Then he said his name. Then he said to Heather, "I love you." A few days later, he progressed to his angry stage, which was to be expected, and a very good sign. He told his mom, "I hate you" and the next day said the same thing to Mike, which made Heather feel not quite so bad. He kicked Kahliyah (Sissy) in the lip. He told Heather, "Leave my diaper alone."
"When Mike went to pick him up, he said, "Don't you dare," and Mike responded, "What? Drop you?" His anger comes and goes. One day, on the phone, he said to me, "I love you." I cried happy tears! He can now recognize and name different letters, animals, and colors. He can count fingers. His vocabulary grows daily, as does our ability to understand him.
"Nate is still fed through a stomach tube. He hasn't been getting consistent speech therapy, but soon will; this should help him progress to the point where he'll be able to swallow better and eventually the doctor will be able to remove the stomach tube. I know he looks forward real food! Nate has been having frequent small seizures and was scheduled for an EEG on Feb. 17. His seizure medication may need to be increased or changed. He was scheduled to see an audiologist and an Ophthalmologist–a busy week! Heather will accompany him and Mike will stay home with Xavier and Kahliyah.
"Heather is unable to transport Nate in her car since she has been unable to locate a car seat with a harness for a child his size; she bought one that was for a child up to 100 lbs., but the harness wasn't long enough. So Nate's world is comprised of his home, doctor appointments, and school. We're searching and praying for a solution to this problem. Heather is also worried about the rent. She's been paying on it, but still owes. Any donations can be sent to her (Heather Jenkins) at 425&½ W. Howry Ave., Deland, Fl 32720.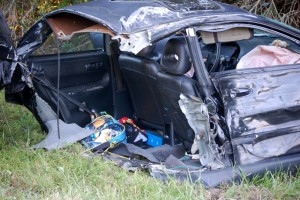 "The family's rented home has been completely remodeled by Multi-Cultural Ministries in Deltona, led by Pastor Marvin. All of the materials were donated and the work was done by volunteers. Nate is now sharing a bedroom with Xavier. The family had a huge electricity bill and it was discovered that the home had no insulation. Home Depot in Orange City donated and installed insulation. The ceiling in Kahliyah's bedroom (which was Nate's before the accident) was lowered so that insulation could be added. They had horrible plumbing problems, which were fixed by Pastor Marvin. Rich & Betty Neuroth provided paint through Sherman Williams for the interior. The Lions' Club in Deland and H.E.L.P. Animals have also been tremendously helpful (they provided the Home Depot connection).
"The Unitarian Universalist Society in Ormond Beach has been especially generous: they paid the family's rent and huge electric bill; they also provided new shoes and clothing for all of the children through a group called Shoes That Fit, as well as Christmas gifts, food, and a tree. JMJ Tobacco Outlet auctioned off a Tiki Man statue. The Port Orange Lions Club and Rocky's Roost provided gifts for the children. New Beginnings Outreach Center provided blankets and sheets. Dr. Francisco Jose Richardson, an optometrist associated with the Deland Lions Club, provided Thanksgiving dinner. The pharmacy staff at Flagler Beach Winn Dixie sent "Nate the Great" book. The Nascar Foundation sent an assortment of memorabilia. Nascar's Tony Stewart sent an 8×10 autographed photo; when asked who it was, Nate was quick to say, "Tony." Various friends have also sent gifts, gas cards, food cards, and money. The donation cans in various stores have been extremely helpful for basic daily needs, such as the many over-the-counter drugs that Nate needs. Nate's family is extremely thankful for all of the help, thoughts, love, and prayers they've been given!!"



For more information on Nate, please contact Charlene Yazurlo, Nate's great-grandma, at 386/439-4583, or email her at [email protected]. Donations may be sent to Nate's mother, Heather Jenkins, at 425&½ W. Howry Ave., Deland, Fl 32720.