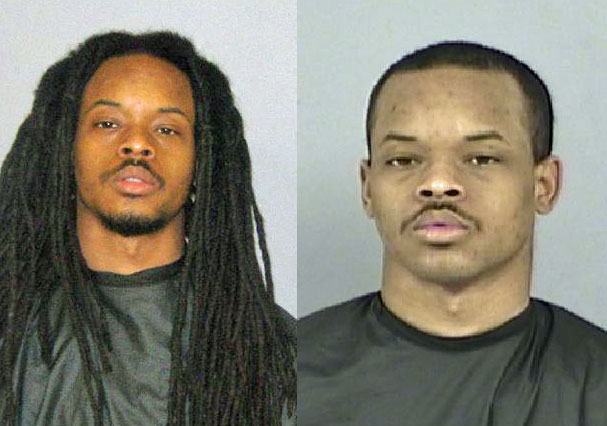 On Christmas Day, 2007, Myrtle McKinney, a 58-year-old retired schoolteacher, was found bludgeoned to death in her Palatka apartment by a nephew who'd become worried about her not answering the phone. She'd last been seen three days earlier. She had been bound, gagged and blindfolded. A medical examiner would later testify that she had been struck 17 times by a curved, blunt instrument, including six times to the head. The examiner said McKinney survived the beating, only to die later.
Last Thursday at the Flagler County Courthouse, the murder trial of one of the people accused of killing McKinney was briefly suspended when the graphic description of the beating sent a witness–Barbara Mundy, 44, who herself faces a charge of bring a principal to McKinney's murder–into convulsions. Mundy's seizure was treated by Flagler County paramedics while the courtroom was cleared for 15 minutes.
"He was hitting her with some sticks," Mundy, an an epileptic and schizophrenic, said on the witness stand, referring to Quritus Lowe II. "He just kept hitting her," she continued. "She was trying to fight back but she couldn't."
The case drew so much media attention in Palatka that it was moved to Flagler County, where On Monday, after the jury deliberated for about three and a half hours, Lowe, 24, was found guilty of first-degree murder. He potentially faces the death penalty. The death penalty hearing will take place likely later this week at the Flagler County Courthouse before Circuit Judge Terry LaRue, who presided over the trial.
Melissa Watson, Gytonia Cheek and Barbara Mundy were also charged in connection with McKinney's death; Mundy testified in Lowe's trial. Cheek is scheduled for trial on January 23rd and the other co-defendants have yet to be scheduled for trial.
The case was tried by Assistant State Attorneys Mark Johnson and Josh Alexander. Palatka attorney Garry Wood defended Lowe and argued that Melissa Watson was the killer. Watson, 35, was arrested just last June in connection with the murder. No DNA evidence was recovered tying the murder to Lowe. The only fingerprints found in the apartment by the Florida Department of Law Enforcement were Myrtle's.
A witness–a neighbor of Myrtle's–had testified that the last time he'd seen her was three days before she was found dead, when she gave him a Christmas present: a tie that made music.