Motorists travelling on Flagler County roadways this weekend are urged to exercise additional care and caution as the North Florida Chapter of the National Multiple Sclerosis Society hosts its 27th Annual Bike MS PGA Tour Cycle to the Shore event.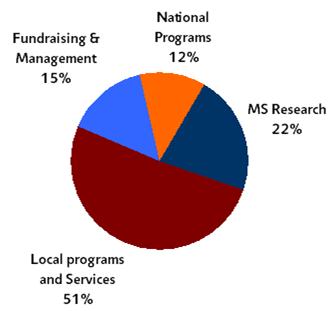 More than 2,500 cyclists are expected to participate in the two-day ride that kicks off at 7 a.m. Saturday morning in St. Johns County and makes its way through Flagler County into Volusia County, stopping overnight in Daytona Beach. On Sunday morning, riders will climb back on their cycles and will follow a similar route back to St. Johns County.
The annual ride is a major fund-raiser for multiple sclerosis research. It is open to all riders age 12 and up, with rest stops provided every 10 to 15 minutes, so even casual riders can take part. Registration for cyclists ranges from $30 to $55, depending on when they registered, and each cyclist must raise at least $200 to participate. They will ride, rain or shine.
Saturday, riders will enter Flagler County on A1A at Marineland. (See the map here.) They will travel south on A1A to State Road 100 and then head west to John Anderson Boulevard, then south on John Anderson Boulevard into Volusia County. Riders on Saturday will have an opportunity to take a break at two planned rest areas in the county, Bings Landing on A1A or Wadsworth Park on State Road 100 in Flagler Beach.
On Sunday morning, riders will leave Daytona Beach at 7 a.m.to begin their return ride to St. Johns County. (See the map here.) Riders will enter Flagler County on John Anderson Boulevard at the Volusia County line and will travel north and then east on East Moody Boulevard (State Road 100) to A1A and then north on A1A back into St. Johns County. The Farmers Market in Flagler Beach and the Hammock Community Center on Malacompra Road in the Hammock will serve as rest stops for riders on Sundays.
According to the organization's website, "Cyclists have a choice of three routes, 150 miles, 150 kilometers or a One Way, One Day option – 86 miles (A shuttle is available for you and your bike to St. Augustine for a fee. The cut off to secure a shuttle seat is September 14th. You may select the shuttle option upon registration). If you're up for a real challenge, choose the Century option (more than 100 miles) on Day 1." Family or friends may not ride along the route in a car.
"This is an extremely worthwhile event and I encourage motorists to share the roadway with cyclers traveling on our roadways this weekend," said Sheriff Jim Manfre. No road closures are planned for any of Flagler County roadways on either day although temporary delays may be experienced due to increased cycling traffic along the roadways.
The last rest stop closes at 3:30 pm. The route closes promptly at 5 p.m. both days. If riders are still on the route they must be picked up and taken to the finish. If they insist on staying on the route, Bike MS support will not be available, and at that point riders are no longer participants of Bike MS and no longer the responsibility of the National MS Society. "Your rider number will be taken if you choose to remain on the route after the closing time," organizers note.
The money raised by participating in Bike MS can provide the following items for people with MS and their families:
$1 – $19: Leg Positioner, Handheld Showerhead or Knee Splint
$20 – $49: Tub Grab Rail, Ankle Orthosis or Walker
$50 – $99: Bedside Commode, Shower seat or Tub Transfer Bench
$100 – $499: 3′-5′ Aluminum Ramp, Forearm Crutches or Air Conditioning Unit
$500 – $999: Voice Activated Phone System, Hand Controls for Automobile or Manual Wheel Chair
$1,000 – $5,000: Electric Wheelchair, Stair Lift or Electric Hospital Bed