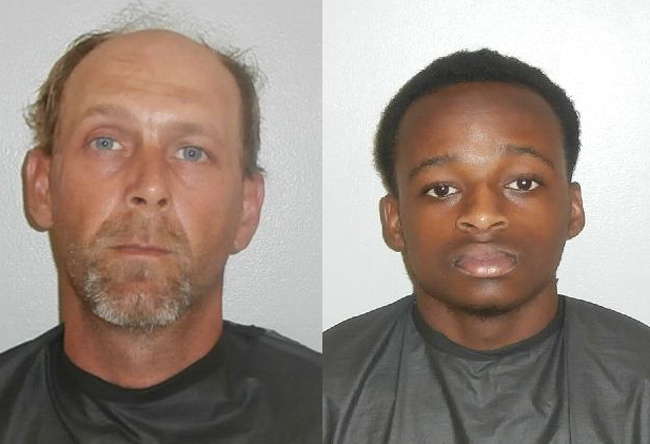 Earl Robinson III, a 19-year-old resident of Rolling Sands Drive in Palm Coast, remains in jail Thursday after his Tuesday morning arrest after being charged of molesting his 12-year-old step-sister.
The victim's mother called 911 at 2 a.m. Tuesday after her daughter reported to her that Robinson had allegedly woken her up by pulling her pants down and touching her buttock area.
After he was read his rights, Robinson was questioned by a detective at the Flagler County Sheriff's Investigative Services Division at 4 a.m.. Robinson told the detective that he was having trouble sleeping at 1:30 that morning. He left his room to use the bathroom. After using the bathroom, he said he went into the room occupied by his step-sister and a 1-year-old child, a friend of the family who happened to be spending the night there. Robinson said that he briefly flicked the light on, then off.
According to his arrest report, he then said that he walked to the opposite side of the bed in which his step-sister was sleeping. He said she was sleeping on her belly, and that he touched her on her lower back area then inserted his hand between her pants and her underwear. He said he then pulled down her pants and underwear, at which point the girl woke up. Robinson left the bedroom.
He was charged with lewd and lascivious molestation of a victim younger than 16, a first-degree felony that carries a maximum of 30 years in prison if convicted. Bond was set at $5,000.

Rock-Throwing on Point Pleasant Drive
The evening of Wednesday evening (Sept. 4), Richard Louis, a 49-year-old resident of Ormond Beach, told police of an alleged assault at 190 Point Pleasant Drive in Palm Coast a short time earlier. He said he brought his daughter back to her mother's house there when he got into an argument with the child's mother about visitation issues. He then drove away. As he was driving, he claims Scott Ward, 40, a resident at the Point Pleasant address, threw a large rock at his car.
Louis stopped his vehicle and approached Ward. "What is the matter with you?" he asked Ward. According to Louis, Ward then pulled a black knife, about 6 inches long, and began approaching him. Louis felt threatened and also pulled out a knife to defend himself, he told a cop, according to a police report. "I've got something for you," Ward reportedly told Louis, at which point Ward went into the garage and brought out a golf club. Louis said he went back to his vehicle and left the scene to call the police, which he did from the Kangaroo convenience store and gas station at at 6125 East State Road 100 in Palm Coast.
The deputy went to the Point Pleasant home and read Ward his Miranda rights at 8:30 p.m. before questioning him. Ward, according to the report, agreed to continue with questioning and first stated that Louis was arguing with about child custody issues, left, then returned to the property and got out of his van, at which point Ward pulled his knife, as did Louis. Ward repeatedly denied throwing a rock at Louis' vehicle, but evidence of a rock, and its mark in the pavement, was gathered at the scene. Ward "eventually admitted to 'throwing a rock over Richards's vehicle,'" according to the report.
Ward was arrested on a charge of throwing a deadly missile at an occupied conveyance and taken to the Flagler County jail.

Tale of an Attempted Armed Robbery in the R-Section
Later Wednesday evening, a cop responded to the area of Red Barn Drive and Red Oak Place in Palm Coast, not far from Ralph Carter Park and Rymfire Elementary school, in reference to an attempted armed robbery.
The victims had initially left the area but returned and met up with the deputy at Rymfire and Royal Palms Pkwy. Ashley Schmidt, 19, of Edge Drive in Palm Coast, said she was riding with her boyfriend, Vladimir Prozoumentov, 19, of Red Mill Drive. They were on Red Barn when they were flagged down at Red Birch by three white males walking on foot. One of them asked for directions. The victims described him as white, about 5'8″.
During the exchange with that man, the two other white men appeared out of the wood line, wearing bandannas over their faces. One wore a red bandanna, the other wore a black and white one. One of the men, wearing a white shirt, displayed a handgun–described as being a revolver–and demanded Prozoumentov's wallet. Schmidt then told Prozoumentov to "go" and he sped off without giving up anything. Schmidt called 911 about 5 minutes later. The victims said they did not see any parked vehicles or bicycles nearby.
A K-9 unit was on scene as the call came out but due to the delayed reporting was unable to locate anything. A canvass of the area was conducted with negative results. A deputy made contact with a nearby Red Mill Drive resident who has numerous surveillance cameras around his home. That footage will be reviewed in case the incident was recorded.
The deputy notes this detail in his report: "While collecting written statements from both victims, I questioned them more in reference to the incident and both subjects were very quick to respond 'no' before I ever completed my questions. They were both very hesitant on giving any further information other than what they had initially provided me with. Both sworn written statements will be submitted into records."

A Good Samaritan Act Gone Bad
The same evening, a deputy responded to the Mobil gas station near I-95 on State Road 100 in Palm Coast, where two men had gotten into an argument over a Good Samaritan act gone bad.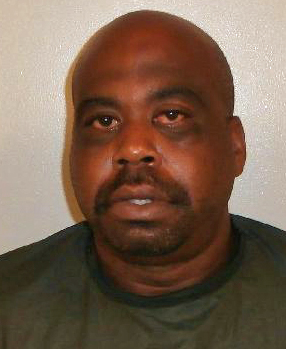 John Burton, 40, a Jacksonville resident, had called 911. He said he'd stopped to help a stranded motorist on I-95 and worked out an arrangement to tow the stranded motorist to the gas station for $150. The motorist, 58-year-old George Ravens of Newark, N.J., was now allegedly refusing to pay.
Ravens told the cop that there never was a financial agreement, though Burton did in fact stop to help him out. Ravens said money was never discussed, and that he'd have contacted AAA if he needed to pay to have his car removed. The 1995 Saab would not start, and would have to stay in the parking lot at the gas station until a mechanic could have a look the next day.
Burton said he'd be leaving the store, and at that point, it appeared to the deputy that the incident had been cleared.
It hadn't. At 1:39 in the morning, the deputy got a call to go back to the station. The clerk there said there was "a black male outside the store who was working on his vehicle with two other subjects driving a white truck," according to a police report, with a white male and a white female in that vehicle.
The clerk said she saw Burton in a green vehicle, parked on the side of the store. The clerk called out to him and asked him what he was doing, and that she believed that vehicle belonged to a customer, not to him. Burton replied that it was OK, that the vehicle belonged to his friend. But the clerk reported seeing Burton in the Ravens's Saab, allegedly taking items out of it.
Meanwhile he other man and woman at the scene told the clerk they didn't want any part of this and left.
By the time the deputy got to the scene, the passengers side window had been smashed, with glass inside and outside of the vehicle. The deputy also located a large grapefruit inside a gallon-size zip-lock bag. (A fruit stand on the property sells grapefruits, which are left outside unsecured.) Burton by then had vanished.
But he was located at the entrance to Florida Hospital Flagler. He was read his rights and asked if he knew anything about the broken window. He said he didn't break it. Rather, it'd been broken by the white male seen at the scene, using a hammer. He then claimed that man entered the vehicle and took items out of it.
Butron was was arrested and transported to Florida Hospital for medical clearance due to low blood sugar and high blood pressure before being transported to the county jail. The vehicle was taken to John's Towing's yard in Bunnell. Several attempts were made to locate Ravens at local hotels, but in vain. By the time the police report was filed, Ravens was unaware of the incident. An evidence sheet was completed and the property was placed into his vehicle with a case card to contact the Sheriff's Office in the morning.
Burton remained in jail Thursday afternoon on charges of burglary, petit theft and criminal mischief, and $2,000 bond.