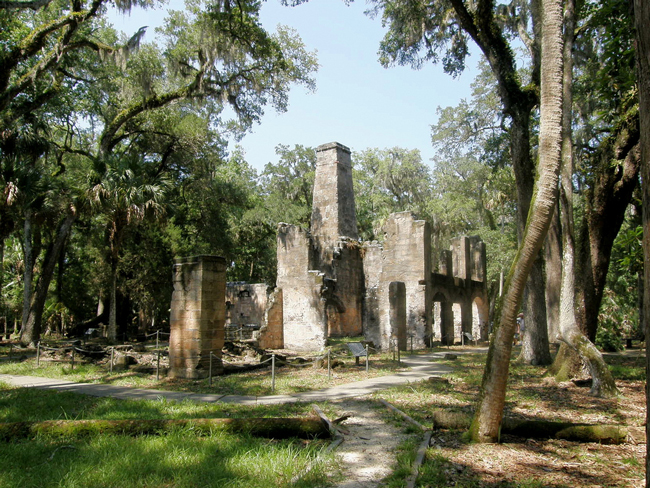 Barak Ordonez, a 12-year-old Palm Coast boy, was playing with his siblings along a Bulow Plantation trail in early evening Tuesday when his siblings ran ahead and Barak was left behind. The Flagler Beach Fire Department and the Flagler County Sheriff's Office were called in just before 5 p.m. and a search was launched.
Flagler County's Fireflight eventually found Barak in the swampish area, unharmed. A medic on board treated the boy for a few minor scratches he got from sawgrass. The helicopter flew back to the Flagler County Airport, Flagler County Fire Chief Don Petito said. The boy was handed over to his mother Shauna Ordonez.
Rescue personnel had located Barak and were able to maintain contact and speak with him for quite a while before he was picked up by the helicopter at 7:50 p.m., well after dark. The Flagler Beach Fire Department had dispatched an ATV and two bicycles to the area.
Bulow Plantation Ruins is a 150-acre state park that for much of the 19th century, when it belonged to the Bulow family, grew rice, sugar cane, indigo and cotton (with slave labor). The park today includes trails, boat ramps to Bulow Creek, and plenty of fishing and picnicking spots, along with swamps and thick brush.