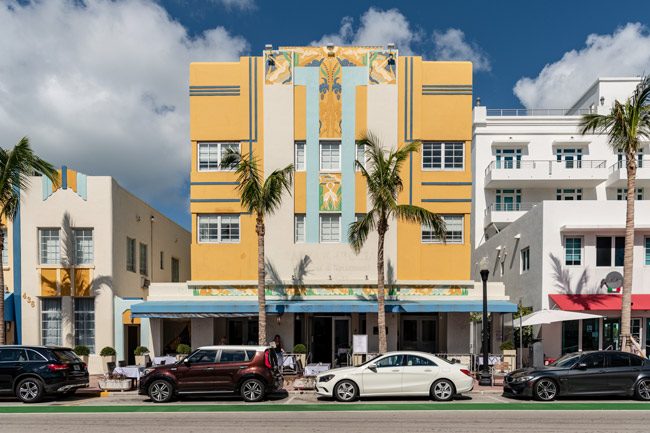 Attorney General Pam Bondi's office and major business groups urged the Florida Supreme Court this week to prevent the city of Miami Beach from moving forward with a local minimum wage.
Bondi's office and the business groups filed briefs arguing that the Supreme Court should uphold lower-court rulings that said a state law bars Miami Beach from gradually increasing its minimum wage to $13.31 an hour in 2021. The case also has drawn attention from local governments, which have sided with Miami Beach.
The legal battle stems, in part, from a 2004 voter-approved constitutional amendment that gave Florida a higher minimum wage than the federal rate. Bondi's office and the business groups argue that another state law — known as a preemption law — effectively requires Florida's minimum wage to be the same throughout the state and blocks local governments from passing higher rates.
"In sum, while it is clear that voters adopted a constitutional amendment providing for an inflation-indexed statewide minimum wage that is higher than the federal minimum wage, it is equally clear that the amendment does not alter the Legislature's well-established, preexisting power to preempt local minimum wages under (another part of the state Constitution)," attorneys for the state wrote in a 54-page brief filed Monday. "Although the Legislature plainly cannot undercut the constitutionally mandated minimum wage, it is free to prohibit local governments from enacting higher minimum wages."
Miami Beach approved an ordinance in 2016 that called for the minimum wage to be set at $10.31 an hour this year and incrementally increase to $13.31 an hour in 2021. The statewide minimum wage is $8.25 an hour, while the federal minimum wage is $7.25 an hour.
Business groups and Bondi's office challenged the Miami Beach ordinance and won in circuit court and the 3rd District Court of Appeal. That led Miami Beach to go to the Supreme Court, which decided by a 4-3 vote in August to take up the case. The Supreme Court has not scheduled oral arguments.
In a brief filed in September, Miami Beach attorneys said the drive to pass the 2004 constitutional amendment began after state lawmakers in 2003 approved a measure to preempt local minimum wages. The brief said passage of the constitutional amendment reflected a "deliberate intent of the voters to reject the ceiling imposed by the preemption statute and, instead, to create a locally improvable floor as the minimum wage paradigm of the state of Florida."
"In 2004, in direct response to the preemption statute, the people passed the minimum wage amendment that raised the minimum wage in Florida and explicitly stated that it did not preempt any local minimum wage ordinances and did not preempt ordinances requiring payment of a minimum wage by employers, or to employees," the brief said.
But attorneys for the business groups, including the Florida Retail Federation, the Florida Restaurant & Lodging Association and the Florida Chamber of Commerce, disputed those arguments. In part, the business groups said the 2004 constitutional amendment did not "explicitly repeal" the preemption law and, as a result, the "two provisions must stand and operate together."
"The (Supreme) Court need only look at the express language in the amendment and (the preemption law) to determine that their provisions can be read together without contradiction," the business groups argued in their brief filed Monday. "There is no question that the amendment does not expressly prohibit the state Legislature from passing legislation that restricts the ability of local governments to enact minimum wages higher than the state wage."
–Jim Saunders, News Service of Florida