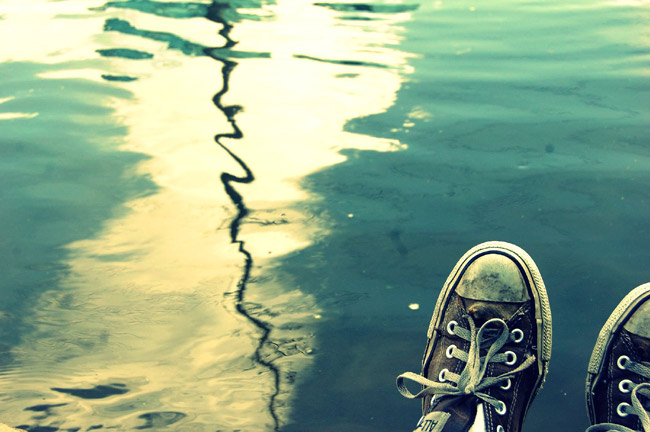 By Luis Viera
The great U.S. Supreme Court Justice and American civil rights hero Thurgood Marshall once wrote that the plight of persons with developmental disabilities was not unlike a "regime of state-mandated segregation…that in its virulence and bigotry rivaled, and indeed paralleled, the worst excesses of Jim Crow."
Despite progress, though, it is undeniable that Americans with developmental disabilities still remain second-class citizens in the eyes of the law and our fellow human beings. Those with developmental disabilities are rarely heard from in our popular culture or social policy or political dialogue. Part of this tragic injustice is the ridicule of the developmentally disabled, and there is no greater symbolic gesture of this ridicule than the accepted use of the word "retarded" in day-to-day speech.
As many social minorities know, words can hurt and have great meaning and power. Throughout our history, words demeaning African Americans, Jews, gays and lesbians, Latinos and other groups were once popularly used, and then, rightfully, discarded. Often, when we watch an old movie and hear the casual use of a term we today consider prejudiced, the response ranges from amusement to shock.
Yet, the ugly use of the "R-word" persists in our culture.

When I was growing up, I saw clearly how this word can hurt. I have an older brother, Juan, who is developmentally disabled. Though he is now 42 years old, Juan has the capacity of a five or six year old. Unlike other 42 year olds, Juan's main interests in life involve playing, watching Sesame Street and his three daily meals. To me and my family, there is no greater representation of God's call for us to love one another, without qualification or equivocation, than Juan.
Juan and others like him are truly our society's most vulnerable. They must rely on others for advocacy, but there often is no voice to advocate on their behalf. Those parents, family friends and siblings of Juan and others like him are Juan's voice to an often ignorant and cruel world.
I have seen first hand the sting of the R word. Every time I hear the its improper use, I think of how my parents must have felt when they heard about their then-young son, Juan, being mocked on account of who he was. I distinctly remember as a child hearing Juan use this word because of how often he had been mocked by other using it in school. For parents of persons with developmental disabilities, one-time dreams of their child's getting married, going to college and having a career disappear in favor of a dream merely for their child's dignity. As Bruce Springsteen sang, "all those things that seemed important, well mister they vanished right into the air."
Often, those who use the R word do so without harmful intent. However, the use of this ugly word, even if done in a joking manner, affirms the ugly notion that those with developmental disabilities are somehow not quite human or worthy of our respect. The use of this word effectively excludes those with developmental disabilities from our households, cultures and the family of America.
It is long past time for the R word to be placed into the ash heap of our history. When you use this term, you not only ridicule someone with a developmental disability, but you hurt their entire community. That includes their family, whose hope of a normal life for their child came to a tragic halt with the diagnosis of a developmental disability. If you are a parent, think of the dreams you have for your child, and imagine the kind of hurt you would have if your child were not only given a diagnosis of a disability but then mocked for it.
I have always believed that our country has been defined by a long 237-year journey towards equality. Little by little over our great history, thanks to the sacrifices of brave Americans, we came to expand the idea of liberty and equality to all white men who owned land, then, under Andrew Jackson, to all white men. Eventually, we would include Native Americans, women, African Americans, immigrants, Latinos and Jews. Today, we see great strides made by gay and lesbian Americans towards equality.
The journey of those with developmental disabilities is no less American than the journey of these others. But in making that journey, many of those with developmental disabilities lack a voice. They rely on the voice and the moral and social conscience of those men and women whose moral compass leads them to see beyond the ridicule traditionally heaped upon this population and instead to see a son or daughter of God endowed with a right to dignity and respect.
And that is what this campaign against the R word is all about: affording those with developmental disabilities and their families the dignity and respect they deserve.

Luis Viera is an attorney who practices in the Tampa Bay area. He can be contacted by email here.