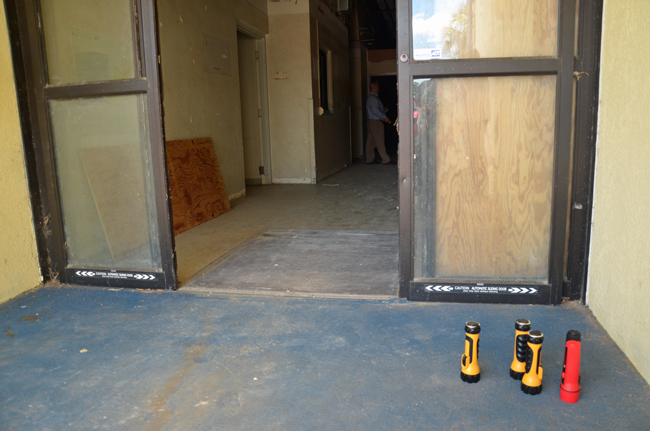 By Frank Meeker
The Flagler County Commission's 4-1 vote to buy the old hospital in Bunnell continues to blow up with all sides wading in, even though not all attended the workshop and subsequent meeting. I felt I'd provide my notes for consideration as to how I as one commissioner came to my conclusions. After all, I'm one of two votes that started us down this long trek of looking at other options.
My initial no vote on the hospital came about for two reasons:
1) I did not feel there was a proper vetting of other alternatives for construction on property already owned by Flagler County, and
2) A simple request by me and fellow-County Commissioner Charlie Erickson to consider other options, specifically the expansion of the existing Emergency Operations Center, was denied.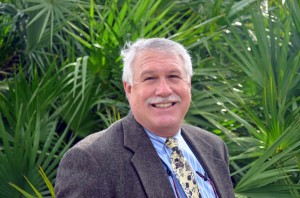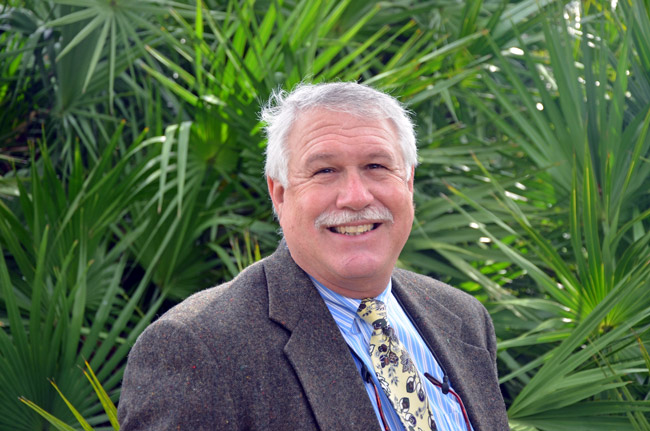 Now, after considerable lobbying from all sides (none of which came from any of the current owners, I might add), and after much hand-wringing by the staff in reviewing options looking for a consensus that the whole commission could support, here we are with a number of studies that reviewed architectural, engineering, environmental, and appraised values for purchase, plus a staff document summary of all information designed to help lead us to the right conclusion.
Honestly, I can't help but feel I'm being led, at times by the nose, to a conclusion to support the hospital purchase. But fortunately for me, I don't mind researching issues on my own. I came to my own conclusions on some of the key issues prior to, and just after, reading the volumes of supporting information provided. Here is what I found out.
1) When the subject of the old hospital came up, the first thing I told County Administrator Craig Coffee was that I wouldn't support the option without more detailed information from a number of sources or studies. Those were to include a Phase I audit, a proper appraisal, microbiological assessment, and an architectural and engineering report. I specifically mentioned my concerns on the following issues:
a. Asbestos in the building. Asbestos abatement was discussed on page 24 of the AR report and on pages 1-29 of the mold study (also appendix C under other documents of the mold study and Appendix III). Section 9 of the report under Facility findings (a previous study done by Hartman and Associates, maybe back in 2000: the date was unclear) says there was some vinyl flooring, thermal insulation wrap non friable asbestos in the boiler room and duct mastic throughout. If you know anything about asbestos cleanup, this is no big deal, and is easily handled by experts prior to the full demolition within the building.
b. Potential Microbiological Contamination – I have asked from day one for a complete biological assessment for hazardous bacterial and viral pathogens. As expected, I got a mold study. The mold study provided doesn't do it for me. I'm sure staff will pooh pooh the concepts, but this is a big issue in my book.
However, prior to receiving the infectious disease opinion from Dr. Mark Wallace, I went back to my school books to research the types of pathogens I should be concerned about which, based on past courses in microbiology, I felt would be or could be present in the building. I already knew that most hazardous diseases are very short lived in an open environment. I didn't go after the Richard Preston favorites of Ebola, but rather focused on the ones of concern to me for a hospital that previously treated sick patients–Hepatitis B and C, and HIV.
Based on my research, I concluded the likelihood of their presence ten years later was beyond negligible. I ruled that out as a concern. The same conclusion was reached by Dr. Wallace. I even received emails from the public discussing potential hazardous waste generation issues from sources common to hospital operations. Those emails were based on information compiled from basic web searches. I concluded the information was interesting, but not relevant to this hospital as the wastes discussed assume the building was currently a functioning hospital. That is clearly not the case here.
c. The 140 mph wind speed loading. This also was a question to me from day one as the Operations Center has similar functions as the EOC during times of crisis, such as hurricane emergencies. Discussions on wind loading all over the architect's report (AR) have plenty of notations such as "we assumed this or we assumed that". For more detail, see pages 5 (section 3.1) and other sections (see 10, 11, 23–with four options for replacement/repair, all around ½ million–pages 26, 27) and costs were discussed on page 30. They even made comments about how to bring it up to current standards, and of course, with that kind of redesign comes the engineers' certification of compliance with current requirements. In short, it doesn't meet the standards now, but under the reconstruction program, measures can be taken at considerable costs, to make the structure meet this need.
d. LUSTs or Leaking Underground Storage Tanks. As expected for a site this old, at one time, there was an oil-leaking underground storage tank. I've handled cleanups of this nature myself so I'm familiar with the issue, and with how the State of Florida handles these cleanups. The 23 monitoring wells were abandoned and sealed with neat grout cement (see page 8 of the Phase I report and Appendix J of the same report).
This is a requirement of the closing down phase of the compliance action with the Florida Department of Environmental Protection (read the Phase I report on historic recognized environmental conditions). Some suggested we needed to collect samples from these wells. But they have been abandoned, and filled with neat cement grout. You can't collect samples from something that doesn't exist and I do not believe there is any need. The DEP must have agreed because the owners at that time were allowed "natural attenuation" which in English means "sit around, monitor, and watch the pollution dissipate or dilute itself because there really isn't very much of it there in the first place and everything will be ok."
In short, it wasn't a very big deal to DEP in the first place. If pollutant levels were showing an increase from these wells during the monitoring period, they never would have gotten a "no further action" report from the DEP, which closed this one out in 2004 (I assume starting in 1989 when the discharge happened). That means there was probably 15 years of groundwater monitoring data collected, long enough to see any trends.
2) Other issues I didn't know about that came up during county administration and consultant review:
a. The lack of bottom flange bracing on some of the steel beams. This is an issue to me because it reduces the steel beams' ability or capacity to support the compressive stresses due to roof wind uplift during storms, and may cause the steel beams to buckle if overstressed. Obviously, this needs to be corrected if we're to rehab the building. Detailed information and costs were provided on the issue as part of the corrective actions.
b. The masonry walls. These are the walls which form the outside of the building perimeter and are not reinforced with steel rebar which limits the maximum wind speed protection (see page 10 of the AR). Trying to install support to meet current standards may be problematic but apparently doable and well within the overall cost scope of the project.
c. ASTs or Aboveground storage tanks. There is one on such site, but it's a 2000 Convault tank. I'm very familiar with these tanks. They are as tough as they can be so there shouldn't be any problems except for the pump and dispenser, which will need to be replaced. According to the Phase I study, no evidence of discharge from this tank was noted. See Appendix J of the Phase I for more detail.
d. Lead based paint. No big deal in the mold study.
e. Useful remaining life of structural components. From day one, I've had issues with this. I assumed a concrete based structure of this type would have a useful life of, say, 100 years. I was concerned that almost a third of the useful life was gone, the building being 30 years old. I was shocked to see the Cooksey appraisal list the useful remaining life as 15 years. Why an appraiser feels they are expert enough to render an opinion on this is beyond me. Rehabilitation kind of turns the clock back on this subject and extends the life of the building.
i. Further, this appraisal says any hazardous conditions usually diminish the market value.
1. The appraisal came in at $1.5 million. We're proposing to purchase it for $1.23 million, so I feel we're at least being consistent.
f. The Phase I study. The Phase I study did not indicate a need to proceed to Phase II. That in itself is odd. Consultants always want to study something further so there really must not be any significant environmental issue remaining. However:
i. They found one historically recognized environmental condition, the previous petroleum discharge discussed above. Some 24 other sites with contamination problems, located in the nearby area or in proximity to the hospital property were also mentioned. The potential for migration of hazardous waste from these other off site sources was considered low.
Closing comments and other considerations:
I have been hearing some comments that I just flatly disagree with or need further elaboration.
a. First, let me make this clear: I'm not proposing or trying to move or relocate the county seat out of Bunnell and move it to Palm Coast. Read that again. I'm not proposing or trying to move or relocate the county seat out of Bunnell and move it to Palm Coast. But this building, a sheriff's operation center, by itself does not have to be located in the county seat. The sheriff's office must be in the county seat, but the operations center can be anywhere. To say it any other way and imply that both have to be linked together is trying to peddle influence that just isn't supported by state law. I can cite examples where this is the case. It may be a preference for the current sheriff's management style to have everybody in one location, and that's OK. But suggesting that the two components of the sheriff's office must be in the same place, in my view, is a complete misrepresentation. And it took other viable options off the table for consideration.
b. Staff Trust. I am inherently distrustful of staff if I believe there is a propensity to move me in a specific direction. That is why I have always done my own research. If it coincides with the staff's position, then I support staff and vote in support of something.
In this case, potential negatives were noticeably lacking to me regarding the old hospital. For example, the lack of discussion regarding the building's useful life: A full rehab of the building with structural modification can overcome that deficiency. But the fact that the issue didn't warrant a checkmark in the negative column made me suspect of staff's intent because it is my nature to be suspect of staff intent. Ronald Reagan's quoting of an old Russian proverb–trust but verify–still works for me.
And if I had to point to one area I do not feel fully confident in the staff's analysis, it would be in the cost of certain options for using other sites. As one example, I offer the Government Services Building campus option 3 as one I favor (building a wing onto the existing courthouse), but there doesn't seem to be support for.
I believe the cost numbers for GSB option 3 are artificially high. It assumes the interior would be built to the same finished levels as the rest of the Hammond Justice Center. In my mind, that assumption is flawed. If in coming up with the cost, the staff was using, say, a per square foot construction cost of $250, we've artificially placed this option out of reach. If I assume a more reasonable $150 per square foot, that changes the game plan and doesn't try to sway my decision without a fair and clear comparison. Others may disagree, but that is the way I see it.
Future expansion for needed parking was excluded by saying not enough area was available. But staff didn't discuss the option of going up instead of out, yet parking lots are built vertically all the time. We don't have a problem asking developers to go up to protect important natural areas. So what's the problem here? On the other hand, this is a very expensive additional cost to construct.
There has been no discussion on permitting. The water management districts require permits to construct, alter, operate, abandon and maintain stormwater management systems. The proposal for the hospital clearly is altering an existing system, and a stormwater permit may (but with strong argument to the contrary, maybe not) require a new stormwater management system. If so, there goes maybe 20 percent of the current site. Now, how does it stack up for available parking and other needs?
We say "multiple criteria deficiencies for sheriff's function and operation" is an issue without elaborating what those deficiencies are. Usually, that means they are kind of weak arguments. Does it have to do with it being a multistory building? If so, why wasn't that an issue with the old courthouse annex–what had been the top option for the sheriff's move until this year–all along, years ago? The answer seems to be in a choice of management style, which again is OK, but should be clearly stated.
The alternatives presented for expanding operations at the existing GSB site seemed to be presented in the most advantageous way as to lead us away from the GSB campus. Again, my opinion. You don't have to share it. That being said, if we go with the old hospital and if this project comes in at or under the estimated costs we're discussing here, staff will have gone a long way to rebuilding my confidence in local or regional government's ability to fairly present facts to a governing board or in this case, a commission. I'm willing to give them that opportunity. It's important because I'm one of five people that have to make the call that the people's money is being wisely spent this time.
Community Benefit. Probably the most difficult issue to grasp or is the most wildly speculated about so far is the potential to influence local neighborhoods with a reputation for drug issues by the mere presence of the sheriff's operations center. When you talk to high school students (sometimes, while I was yelling and screaming at soccer players in that age group over fourteen years of coaching I did take the time to actually talk to them) you find out there is a drug problem in Flagler County, and further, that you can find most of what you want in certain areas of the county. South Bunnell is one. At least that's the perception.
Placing a stronger policing presence at the old hospital may, and I say may, have a deterrent effect in reducing the availability of drugs harmful to our children, and force these people to go elsewhere. If that is the case, there is a possible side benefit of lowering crime in Palm Coast and the Hammock, which in the end, is a prime concern for me and tips the balance of this project in favor of the old hospital.

Frank Meeker represents District 2 on the Flagler County Commission. here.
Cost Comparisons: The Seven Options As Presented By The County in 2013
| | Courthouse Annex | Old Jail | Old Hospital | Old Hospital if Demolished and Rebuilt | GSB South of the EOC Building | GSB South of Circular Road | GSB East Courthouse Wing |
| --- | --- | --- | --- | --- | --- | --- | --- |
| Property Purchase Cost (*) | None | None | $1,230,000 | $1,230,000 | None | None | None |
| Building Construction | $4,000,000 | 4,555,000 | 3,535,000 | 4,555,000 | 4,555,000 | 4,555,000 | 5,980,000 |
| Site Work | $400,000 | $500,000 | $300,000 | $300,000 | $500,000 | $500,000 | $100,000 |
| Architect, Permits etc. | $250,000 | $400,000 | $400,000 | $400,000 | $400,000 | $400,000 | $400,000 |
| Demolition Costs | None | $350,000 | None | $700,000 | $25,000 | None | None |
| Brick Facade Work | $100,000 | None | None | None | None | None | None |
| Structural Upgrades (**) | $300,000 | None | $450,000 | None | None | None | None |
| Transportation Impact Fees (***) | None | $15,000 | None | None | $25,000 | $25,000 | $25,000 |
| Water and Sewer Impact Fees | None | $10,000 | None | None | $25,000 | $25,000 | $25,000 |
| Wetland and Floodplain Mitigation | None | $50,000 | None | None | $100,000 | $300,000 | None |
| Furnishings | $250,000 | $250,000 | $250,000 | $250,000 | $250,000 | $250,000 | $250,000 |
| Contingencies | $400,000 | $400,000 | $400,000 | $400,000 | $400,000 | $400,000 | $400,000 |
| Totals | $5,700,000 | 6,530,000 | 6,555,000 | 7,835,000 | 6,280,000 | 6,455,000 | 7,180,000 |
(*) The county administration in its calculations had put old hospital purchase costs in the non-demolition column at $750,000, rather than $1.23 million, by "prorating" the purchase cost according to the percentage of the space the sheriff would use (35,000 square feet out of 56,800 square feet). But that's a misleading calculation, as the county would have to buy the building for its agreed-upon price regardless of the space the sheriff uses. By going with the smaller figure, the administration was able to make the purchase of the old hospital look like the second-lowest choice. In fact, it's the third-most expensive option.
(**)Bringing structures to 141 mph windload.
(***) Scheduled to be back in effect in Oct. 2014.
Source: Flagler County Administration.