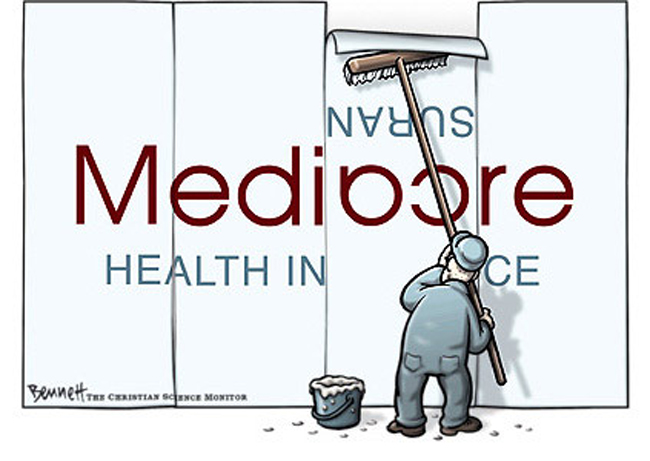 By Lottie Watts
Florida is one of just three states with a top-rated, five-star Medicare Advantage plan. But most of the state's 3.3 million Medicare beneficiaries, including those in Flagler, Volusia and St. Johns counties, can't enroll in it.
That's because top-rated Capital Health Plan, a non-profit, is available only in the four-county Tallahassee area. Both of its Medicare Advantage products won the nation's top rating.
Most beneficiaries in Florida, as nationwide, are enrolled in plans that have average or below-average scores – three stars or two on a five-star scale. The federal government rates a health plan based on how often it tests patients, how it manages chronic conditions, how responsive it is to members, how often they complain or leave and how telephone customer services calls are handled.

"From my end, it's wonderful," said member Karen Stanford, who was in Capital Health Plan as a state employee and made the transition to its Medicare plan. "I'm very happy. I've got a reliable health plan. I don't even have to think about it."
Medicare Advantage enrollee Carol Penrose said when a prescription got "fouled up" in the computer system one night at 7, she called Capital Health Plan customer service. She expected her problem would be solved the next day, but they solved it right away.
"This woman got on the phone with the local drug store and walked them through how to clear up the problem," Penrose said. "That was service above and beyond."
The ratings are designed to help consumers compare plans, said Joyce Dubow, senior health reform director in AARP's office of policy and strategy.
"We want people to have information about a broad array of performance areas so they can make good judgments about which plans to choose," Dubow said. "We think public reporting is a way to motivate improvement and motivate high performance."
This isn't the first time Capital Health Plan has been noted for its quality. It was fifth in the nation in rankings by U.S. News & World Report and the National Committee for Quality Assurance for both its commercial and Medicare products.
Capital Health Plan is a mixed-model HMO founded in 1982 with an overall enrollment of around 113,000, of which about 10,000 are in its Medicare plans, according to president and CEO John Hogan.
Hogan links his company's high ratings to their history as a local health care provider, which allows them to be close to the members they serve.
"Our Medicare relationships go back to the 1980s," Hogan said. "There's a very good bond."