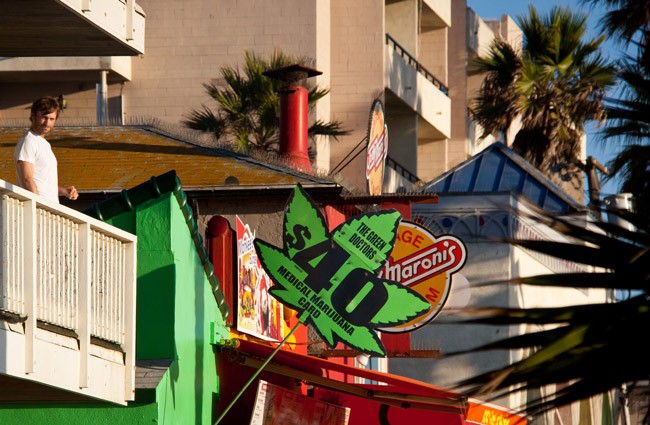 It's a repeat performance of numbers that ultimately meant little when actual votes were tallied: the latest Quinnipiac University poll shows still overwhelming support for legalizing medical marijuana in Florida, and still negative numbers for Gov. Rick Scott. But when voters could cast ballots on both matters last fall, they rejected a constitutional amendment proposal to legalize pot, albeit by a small margin, and they re-elected Scott, albeit by an even smaller margin.
In fairness to the pro-pot vote, 58 percent of Floridians approved legalization, a majority that in any other state would have meant that the measure would become law. Not in Florida, where constitutional amendments require a 60 percent approval margin to pass. Scott's winning percentage–he beat Charlie Crist with 48.1 percent of the vote, to Crist's 47.1 percent. Scott's victory margin was the smallest for any governor going back to 2016, when Sydney Catts, whose campaign was virulently racist and anti-Catholic, won with 43 percent of the vote.
Before November's vote, Quinnipiac and other polls had showed support for legalizing medical marijuana approaching 90 percent at times. The measure was funded by John Morgan, the Orlando attorney, and United For Care, the organization established to push the amendment. Morgan and the organization are again gathering petitions to put the issue back on the 2016 ballot. "We are preparing to get back on the ballot for 2016 and take this issue back to the voters because the elected officials are not doing their job," Ben Pollara, campaign manager for United For Care, told various media last week.
The latest Quinnipiac poll, released this morning, shows voters approving of medical marijuana by a better than 5 to 1 margin in three swing states: Florida, Ohio and Pennsylvania. Barely 50 percent of voters turned up for the 2014 election. The 2016 electorate is expected to be much heavier, and likely swelled by more Democratic and liberal voters giving the pro-pot vote a greater chance. Quinnipiac found support for medical marijuana at 84 percent in Florida and Ohio and 88 percent in Pennsylvania.
There is also majority support for recreational marijuana in all three states: asked if adults may "legally possess small amounts for personal use," respondents approved by margins of Support for allowing adults "to legally possess small amounts of marijuana for personal use" is 55 percent in Florida, 52 percent in Ohio and 51 percent in Pennsylvania. Supporters approve even though more than 80 percent of respondents in each state say they would not use marijuana recreationally themselves.
The same poll asked voters about Scott's performance. Just 42 percent approve, with 49 percent disapproving and 9 percent saying they don;t know or have no answer. Sen. Bill Nelson gets a 45 percent approval rating, and Marco Rubio is at 54 percent.
The Quinnipiac poll also asked likely voters about their Senate preferences in the 2016 election. Florida Senator Marco Rubio on April 13 is expected to announce a bid for the presidency in 2016, throwing his seat up for that year's election. Republican State Chief Financial Officer Jeff Atwater is the strongest candidate in that race, getting 38 percent, to 34 percent for U.S. Rep. Patrick Murphy. Atwater leads another possible Democratic candidate, U.S. Rep. Alan Grayson, 42-32 percent.
"If U.S. Sen. Marco Rubio runs for president, the fight for his Senate seat will be a test of relatively unknown candidates on both sides of the aisle," Quinnipiac's Peter Brown said. "Florida's Chief Financial Officer Jeff Atwater has a small edge in exposure to the voters, but we have a long way to go. Whoever wins will be the candidate who does the best job introducing themselves to the voters."