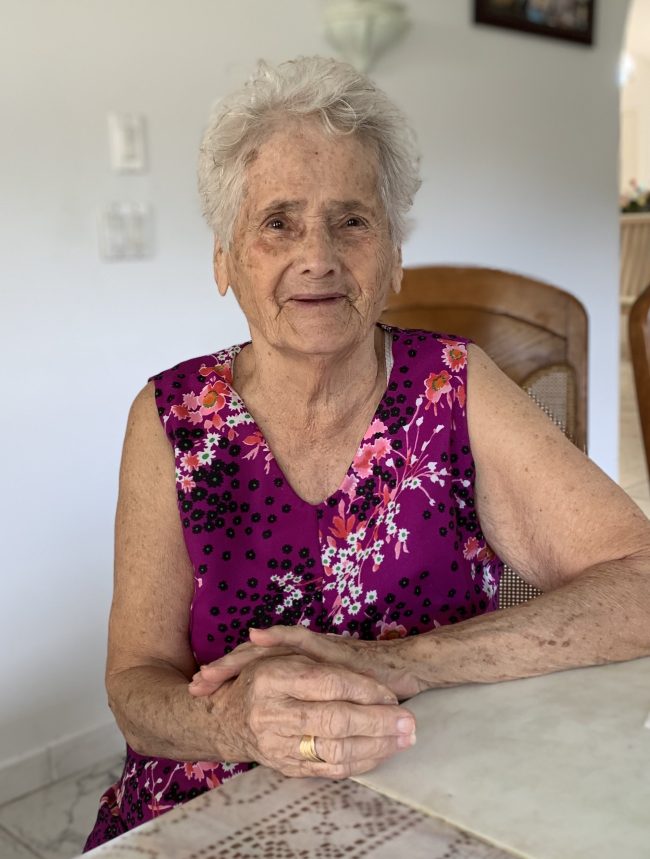 Maria Facchini passed away Monday January 2, 2023 in her home at the age of 88. She was born in Bari, Italy August 15, 1934 to Carlo Palumbo and Domenica Amendolare and emigrated to Toronto to join her older brothers Joe and Dominic.
In Canada, she met and married the love of her life Franco Facchini. Maria and Franco had five children; Rosa, Antonio, Santina, Carlo and Maria.
Maria and her children moved to Palm Coast in 1991 where she was known as an avid gardner, seamstress, cook and baker. She had a passion for creating extravagant, magical Christmas displays and hosting the Feast of St. Joseph in true Italian fashion, each spring, as well as her hospitality and spirit.
She is predeceased by her husband Franco and son Antonio. Maria is survived by 4 children; daughters; Rosa (Joseph Dolce), Santina and Maria and son Carlo, as well as, five grandchildren and many nieces and nephews.
A service will be held at Saint Elizabeth Ann Seton Catholic Church, 4600 Belle Terre Pkwy, Palm Coast, FL 32164 on Wednesday, January 11, 2023. Visiting hours from 12:00-1:00PM, Mass at 1:00PM.
Donations in Maria's name to: National Pediatric Cancer Foundation in lieu of flowers.