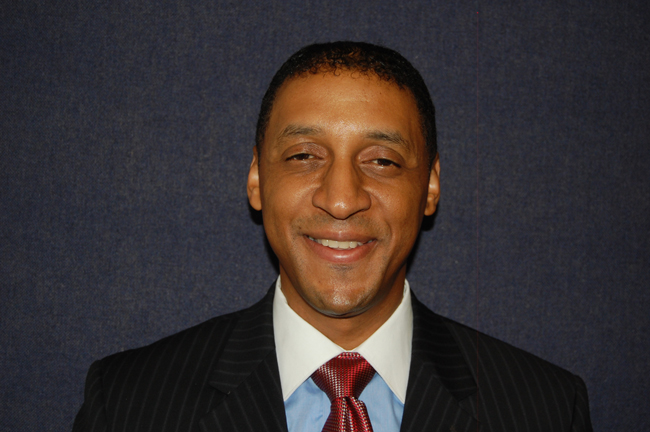 Marc Dwyer is one of seven candidates for Flagler County Judge in the Aug. 14 primary election.
The county judge election is a non-partisan race: all registered voters in Flagler County are eligible to cast a ballot in this case–whether Democratic, Republican, Independent or from a minor party. You may cast a vote regardless of the district, the town or the subdivision you live in. If one of the seven candidates wins more than 50 percent of the vote, that candidate will be the winner, and will replace County Judge Sharon Atack, who is resigning at year's end.
If none of the candidates wins with 50 percent or more of the vote, then the top two vote-getters will head to a run-off in the Nov. 6 general election.
FlaglerLive submitted 14 identical questions to the seven candidates, who replied in writing, with the understanding that some follow-up questions may be asked, and that all exchanges would be on the record. Follow-up questions appear in italics, and may be awaiting answers.
A style note: some lawyers are in the habit of capitalizing quite a few words that would not normally be capitalized in journalistic style. The capitalizations and similarly, specifically legal stylistic preferences have been preserved as a reflection of each attorney's style.

The Questions in Summary: Quick Links

The Basics on Marc Dwyer:
Place and Date of Birth: Brooklyn, New York, March 17, 1968.
Current job: Attorney at Law, Partner, Chiumento Selis Dwyer, PL, in Palm Coast.
Years practicing law: I am in my 10th year of practicing law.
Website: marcdwyer.com
Self-disclosure statement with the Florida Bar: Did not file one.
1.      Where did you go to law school, what was your GPA, and how did you rank in your class?
I graduated from Florida Coastal School of Law with a 3.24 GPA. Florida Coastal at that time did not formally rank students; however, I recall only 16 students with higher GPAs than mine in my graduating class.
How many students were in your graduating class overall?
I do not know the number.

2.      Have you ever faced a disciplinary issue at any level before the bar (even if it was dismissed), and if so, what were the outcomes?
I have faced two disciplinary issues since being admitted. Both were related to incidents that occurred within my first 5 years of admission (2005, 2008), and neither has, at any point, diminished by good standing with the Bar. I received an admonishment, on the first issue as it was clear no clients suffered losses as a result of my inexperience with keeping certain types of records. Law office management assistance services educated me on all the requirements for record keeping, and I have been 100% compliant since. A consent resolution is pending review by the Supreme Court as to the second.

3.      Many of your defendants in county court will be representing themselves (pro se). What is your strategy for dealing with pro se defendants who will be facing polished attorneys? How will you ensure that they will be treated as fairly, and what allowances will you make for their self-representation, if any?
All persons that will come into my court can rest assured they will be treated fairly; that is my pledge. The cases in which there would be criminal pro se defendants should be few as there is a Public Defender available for those that cannot afford an attorney. The bigger problem results from pro se litigants. I do not believe that a judge should make special provisions for pro se litigants. That would be unfair to those who have retained representation, and unfair to the attorneys who practice before the court. I do believe that the situation can be helped by cutting down on the time that attorneys waste waiting in court. I plan to work with the Flagler Bar Association to implement an electronic staggered calendaring system that will allow the attorneys to spend less idle time in court. In exchange, I plan to encourage the members of the bar to donate more of their time to pro-bono cases so that hopefully there will be less pro se litigants before the Court.

4.      As a judge, one of your most important tasks will be to determine the credibility of witnesses. What factors will you rely on to determine credibility? How do you see the difference between a witness in dreadlocks and tattoos as opposed to one in an Armani suit?
The clothes that witnesses wear or their hairstyles will play no factor in my assessment of a person's credibility. One of the advantages that I have is a Bachelor's degree in Psychology: the study of human behavior. I will rely more heavily on my expertise and education in discernment of behavior and testimony than on how a person looks when making discerning decisions of credibility.
Where in your view is the line between psychological analysis and profiling?
Not enough time to answer this one.

5.      Along the same lines, it is often the experience of defendants in court that between the word of a cop and the word of a suspect, in he-said-she-said cases, the cops' word will generally prevail. Explain first why you think that is, and explain to what extent, if any, a cops' word would carry more weight in your court room than a suspect's.
Similar to the last question, I will rely on my instinct and training to make credibility decisions. When there are conflicting accounts, each case will be decided on a case by case situational basis. No one gets the benefit of the doubt on credibility simply because of their profession. It has been my experience that in most cases, when an officer's testimony prevails it has been because of a combination of a number of different factors working together, not just their position as an officer.
Can you cite an example from your experience as a defense attorney of a defendant's word prevailing over a cop's?
None that I can remember off hand.

6.      Understanding that judges do not—cannot—possibly read all their cases but rely substantially on lawyers' arguments, and that you'll face a considerable number of civil cases, how much civil law do you know? What areas of civil law have you practiced?
I have handled hundreds of civil cases on both plaintiffs' and defendants' sides. As a result, I have had exposure to most of the civil causes of action and the cases and statutes that affect those doctrines. A complete list of the areas of civil law in which I have practiced would take too much space, but to list a few: Landlord/Tenant; Construction; Conveyances/Title; Trademark infringement; Contracts: Probate Administration; Probate Litigation; Government Contracting; Corporate formation/disputes; Family Law; Bankruptcy/Foreclosure. Knowledge of Civil Law becomes even more important in County Court since the County Judge presides over the Small Claims Court, where in most instances there is no argument from an attorney, and there is typically no legal briefing from either side. This diversity gives me the type of broader perspectives that I believe are very helpful when hearing diverse cases.

7.      How will you use technology to speed things along, and will you provide online scheduling of hearings that will be easily available to lawyers and public?
I plan to work along with the President of the Flagler Bar association to develop an online staggered scheduling system which will make the system more efficient. I do not believe I can conclusively say that the scheduling system will speed things along; however, I can say it should save wasted time in Court. Electronic filing and Electronic Case Management on the other hand will speed up processes inside the Courthouse, and it will allow more to be done by the personnel there. I will be an advocate for the speedy integration and full implementation of those initiatives.

8.      What role does religion play in your personal life and your interpretation of law, and how do you intend to keep the two separate?
Religion plays no role in the interpretation of the law. Therefore, I do not believe there has to be a special plan to keep them separate. Interpretation of the law is an intellectual exercise. A judge's commitment is to apply the law equally. Where religion plays a role in my personal life is that the Bible, the foundation of my faith, expounds on the principles of fairness, truth, wisdom and justice. These are essential tenets of the Christian's life, and I believe they are in harmony with the founding principles of our laws.
9.      Name one currently sitting U.S. Supreme Court judge you have the most affinity for legally and philosophically.
In the last 30 years or so, the Supreme Court has become increasingly polarized along what has appeared to be philosophical lines. The number of 5-4 decisions in the last 20 years is perhaps the most during any such period in our nation's history. The Justices have been classed into liberal and conservative camps, and don't seem to be able to cross those lines. As a believer of an independent Judiciary, there is no one currently sitting U.S. Supreme Court Judge to which I would say I have the most affinity. My favorite opinions were authored by Oliver Wendell Holmes and Benjamin Cardozo, who succeeded Holmes on the Court.
Both Holmes and Cardozo were as much known for their prose style as for their philosophy of judicial restraint, but from a liberal perspective. Is it their style or their philosophy that you found compelling in their opinions?

I am impressed by both of their styles, as well as philosophy. It is hard to separate them from each other.

10.  Attorneys, as in so many professions in today's dismal economy, are hurting for work. Not many can pull in the guaranteed $134,280 a year you'll be making as a county judge. Understanding that you're obviously doing this for the good of your community and for the most noble motives possible, you're also human, you likely have or will have a family, and it's no secret or sin that some of you are running to land a steady salary. To what extent is that guaranteed income driving your desire to be a county judge?
The statistics show that most good lawyers can make more money pursuing other ventures in the private sector, than working for the State. While in law school, long before I knew what Judges were paid, it was my desire to become one. Now that I have practiced for a while, and have observed firsthand how much of an influence for good or bad a judge can make, I want to make sure I do my part to give my community a good one. The guaranteed salary takes away some of the apprehension of locking into a capped income.

11.  We all have prejudices at some level. What are yours?
I have strived all my life to have no prejudices. This was something my parents taught me from a very early age. It is also related to my earlier answer in regards to the role religion plays in my life. There is no room for prejudice of any kind. The closest thing that I can probably relate to on that level is that I have always rooted for the underdog. I have stood up against bullies; sometimes on behalf of other kids that I didn't even know. The story of David and Goliath was always one of my favorite stories as a child.

12.  Describe, in as much detail as possible and with examples, your temperament, your emotional hot buttons, and the scale of your ego.
While this answer might be boring, I do not have any emotional hot buttons. I learned early in life that getting angry or irritated never helped in any situation I could think of. In regards to ego, my role model was the most humble of persons. So naturally, I have also worked on being humble, and not developing an ego to be bruised. What I believe to be one of my greatest strengths is my calm temperament. I cannot take credit for it. I have to thank my Father for that. His natural coolness which I inherited, and the example of patience he set being married to my fiery Mother for 51 years is mostly responsible.

13.  You're part of a small community of lawyers who know each other, have likely faced each other in court or seen each other in action while waiting your turn, have been hearing and speaking about each other through the professional grapevine, and, being lawyers, likely have strong opinions about each other. In other words you know more about each other, especially regarding relevant matters in play here, than any member of the press or public could know. Enlighten us: give us, in your words and assessments, a brief synopsis of each of your opponents' capabilities, strengths and foibles as you understand them, and whether, in your view, each is qualified to be a county judge.
With the exception of Craig [Atack], whom I met for the first time on the Campaign, I have either worked with, or have been on the opposite side of each of the attorneys that are running for this position. All the candidates are qualified for the position. There are some very stark contrasts between what each candidate brings to the table. Five of the candidates have worked as lawyers for the State. Josh, Scott, and Melissa are, or have been Assistant State Attorneys, and among other things bring prosecutorial experience. Craig and Sharon are, or have been Public Defenders and among other things bring experience in public defense. Don, like me, has spent his career dealing with the public and can herald a wealth of real-world, life/people experience, and maturity. I think the County has a good range of choices to decide what type of Judge it wants.

14.  Do the same for yourself: Dispensing with such matters as heredity and lengths of stay in Flagler County—which, we hope you agree, are as irrelevant to the law as skin color and culinary tastes—what makes you the best qualified for this position? 
It would be presumptuous for me to say I am the best qualified. That is a matter of opinion based upon what people think qualifies a person to be a judge, and it is the voters' opinion that ultimately decides who is best. I believe that I am the right Candidate for this time. The biggest challenges for the future of our justice system in this County remain the same as they were two years ago when the people of this County showed with their votes that they thought I was best qualified to tackle Flagler's issues then.
[Note: Dwyer is referring to his run for circuit judge in 2010, when he got the most votes in Flagler County in a six-way race, but lost. Voters in Volusia, St. Johns and Putnam also voted in the election for the circuit court seat. Dwyer came in 3rd overall, in a race eventually won by Dennis Craig.]
Dealing with our biggest 21st century challenges: (1) the overburdened judicial load, (2) The increase in crimes among youthful offenders, will require a judge who will not just hear and decide cases, but who will work towards doing more, and using the power of the office to create 21st Century solutions for the Community. My experience working with the electronic case management and electronic case filing technologies in the Federal Court System exceeds most, if not all the other candidates' in this race. My 10-plus years in corporate management and corporate solution-finding (for four of the nation's largest Fortune 500 companies) is unparalleled. My volunteer service working with the youth in the Community from Teen Court to the African American Mentorship program has demonstrated that I am, at my core, committed to the cause of the Youth. I am not just going to just begin getting interested when I become a Judge. At this time, the County needs a multi-tasker, with a work-horse work ethic, who can communicate effectively with the public, and have the creativity to help find solutions. At the end of the day, I believe that people want a Judge who is real, who is not high-minded, as if they are incapable of error, but who understands human fallibility, and tempers justice with opportunities to learn from mistakes. Considering all these, I believe the choice is clear, and I hope the citizens of this County will agree. It's time for Dwyer.