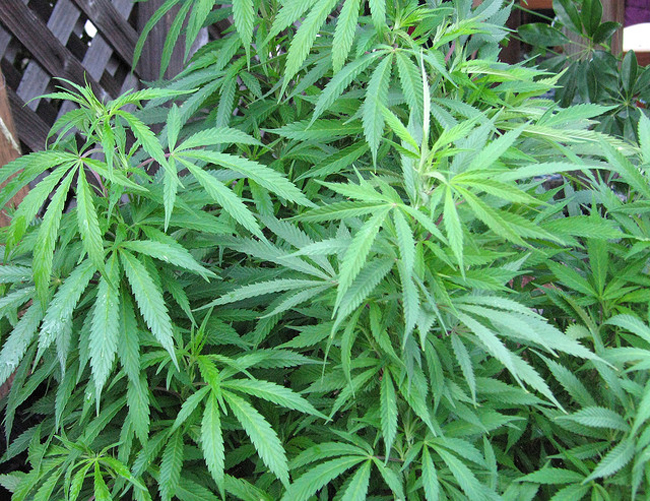 By Jim Manfre
The debate over medical marijuana arouses great passion and great hysteria from both sides. I understand law enforcement's instinctive reaction to the idea of legalizing the use of marijuana in any form. It is hard to consider changing the law on a substance you have spent your entire career enforcing by arresting people who buy, sell or use marijuana. I have the same professional reaction to this debate, but it has been tempered by an emotional response as well.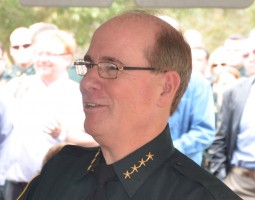 When I moved my family to Florida, it was a difficult choice because my Mom who we were all very close to did not want to make the move with us. After a few snowy New York winters without me there to shovel her driveway, she consented to sell her home and move to Palm Coast. She went in for a final checkup with her doctor before she moved and he unfortunately found a lump in her breast that turned out to be cancerous. Her first year in Florida was spent undergoing radiation treatments and the subsequent complications. Both from a mental and physical standpoint her fight with breast cancer has taken its toll and she has been in decline ever since.
From this experience, I am sensitive to the arguments made by proponents of Amendment 2–the proposed who believe that medical marijuana can ease the symptoms of radiation treatments and provide relief to people like my mother. (Amendment 2 is the proposed constitutional amendment that would legalize the use of medical marijuana once prescribed by a doctor.) Although I have not made up my mind how I will vote on Amendment 2, I consider both sides' arguments as follows:
Proponents of the amendment argue that twenty states have approved medical marijuana. The evidence at this time indicates that allowing physicians to prescribe medical marijuana in certain cases has helped alleviate suffering from cancer, multiple sclerosis, Parkinson's, glaucoma, chronic pain and epilepsy and has not caused the social nor criminal problems that opponents have warned will come to Florida.
Opponents cite Florida's struggles with the illicit use of prescription medication and that medical marijuana may create the same type of illegal markets. In 2010, opioid analgesics such as oxycodone, hydrocodone and methadone accounted for over 16,000 overdose deaths nationwide.
Proponents argue that recent medical studies suggest that having the option of medical marijuana to manage chronic pain leads to decreased usage of these addictive pain medications and that there has not been a single recorded death attributed to marijuana overdose anywhere in the U.S.
Opponents argue that medical marijuana usage results in increases in criminality in those states that have legalized its usage. There are concerns that because marijuana usage is still prohibited by federal law, financial institutions will not be able to do business with medical marijuana providers, further exposing cash-only businesses to crimes of larceny.
Proponents state that a recent study from the University of Texas concluded that there has not been an increase in crime rates in those twenty states that legalized the use of medical marijuana.
Opponents point to the dangers of patients driving under the influence of medical marijuana and the increased accidents and injuries that could result.
Proponents state that most of the commonly used drugs in our country such as over-the-counter allergy, cough, cold and flu medications are known to impair driving ability, but as a society, we believe the therapeutic benefits of these medications outweigh the risks and so it should be also for medical marijuana.
Opponents argue that the use of medical marijuana will lead to a significant increase in the use and availability of the drug for illicit purposes.
Proponents argue that the text of Amendment 2 (and the subsequent interpretation of the Florida Supreme Court) makes it clear that medical marijuana will be tightly controlled and only made available to patients suffering from "debilitating ailments that are certified by a licensed Florida physician" and that marijuana is already available illegally now to anyone who wants it.
Without a doubt, the medical marijuana issue is one that should not be taken lightly, and although I am not prepared to fully support the idea, I am receptive to the medical arguments presented favoring the amendment's passage. Each side will try to make this a political issue. For me it comes down to whether medical marijuana has a medically beneficial effect and if it could help my Mom or any of our loved ones from the debilitating side effects of radiation treatments or the other diseases it claims to affect.

Jim Manfre, an attorney, was elected Flagler County Sheriff in November 2012. He also served as sheriff between 2001 and 2005.