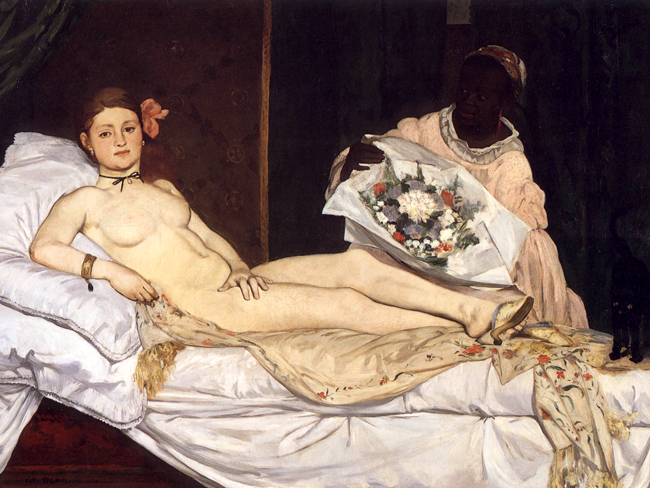 A month after Hugh Grant got his prayer answered by Divine Brown in his white BMW on Hollywood's Sunset Boulevard in June 1995, he went from cop-interruptus bliss to torture by combining redemption with shilling for his latest film ("Nine Months," as it turned out) on that more scabrous set of prostitution known as Jay Leno's Tonight Show. "What the hell were you thinking?" was Leno's famous question, which helped vault Big Jaw ahead of Dave Letterman's show (and stay ahead for good). "I did a bad thing. There you have it," Grant answered, contritely, sheepishly, stupidly. "In a way, I need to suffer for this." This being the fat paychecks from 20th Century Fox. And make us suffer through the false pieties.
It was enough. He was rehabilitated in the eyes of an American public whose prurience is exceeded only by its hypocrisy. Grant's appearance on Larry King two days later was unnecessary, and his description of his behavior as "disloyal, shabby and goatish" at once superfluous and dishonest: he'd have been better off sticking to the more sincere approach of Charlie Sheen, who's generally made no bones about his thing for whores—and lives to tell about it through his hits, though he could use a few lessons in anger management. So much for celebrity schlock.
It's different for more honorable individuals. But don't expect to see John Maronto on the Tonight Show any time soon. That's the Mainland High School coach ("the winningest football coach in Volusia County history," as the News-Journal's Michael Lewis put it), who was arrested in Daytona Beach last Saturday for soliciting a prostitute who turned out to be an undercover cop.
A man's reputation now risks being ruined, if it hasn't been already, not because of his act or his "judgment," but because of the absurdity of laws that still criminalize prostitution instead of regulating it to the better health and benefit of its eternal practitioners; and because of a society drunk on moral sanctimony. We don't have to have public stoning to see the same effects clobber an individual. Undeservedly, in Maronto's case (as in the case of any stoning, regardless of the perceived offense).
I don't know Maronto from Magic Johnson. But let's be clear: there is nothing the coach has done that offends morals or "propriety," that says anything about his capabilities as a coach or that has anything whatever to do with his interaction with children students. His was a private act, no more so and no less so than if he had swung by the confessional on his way home one evening. Its consequences are limited to his private life—his conscience, and at most, his immediate family. He's going to be denied that right, of course. We don't live in an ideal world, but a mean, small-minded one. The bureaucrats of the Volusia County school board are busy figuring out their strategy ahead of Tuesday's decision time on "what to do about Maronto," even though, statistically speaking, a fair number of those same bureaucrats, school board members included, tend to their own glass houses of sexual miscreance. It's too much to hope that they'll let the matter lie and treat it with the same deference as if he had been cited for speeding, or some other misdemeanor. Let's hope anyway.
The same can't be hoped for from the Daytona Beach Police Department, whose lurid fixation on sex crimes appears in Florida to be second only to that of Polk County Sheriff Grady Judd's. What both top cops have in common is that lust for publicity that comes more easily by way of other people's zippers than anything more substantial, or valuable, to public safety. Daytona's cops apparently still have time and money to waste, playing the morality card on individuals who are harming no one but the perceived reputation of local businesses that complained about street-walkers. Would those businesses be complaining about ambulant preachers or campaigning politicians? That wasn't the worst of it. Mike Chitwood was as he put on his moral mantle. He's the Daytona police chief whose favorite moniker for every innocent-until-proven-guilty individual who falls under his cop's vise, is "scumbag."
"Chitwood," Lewis wrote, "said he's met with Maronto a dozen times to work with high-risk students at Mainland. He said he was particularly disappointed with the poor judgment of a man he respects, who has spent 'a lifetime working with kids.'" Who exactly is Chitwood—who's anyone, Maronto's colleagues and the school board included—to judge Maronto's "judgment" about who he decides to have sex with? And what exactly does his decision to solicit a prostitute have anything to do with his lifetime of working with kids?
The only say government should have regarding prostitution belongs to public health departments and OSHA, prostitutes being no different than other workers deserving of health care and job safety, with rights no less constitutionally protected than those of, say, your next-door lawyer (who screws from a different position for a living). The only say cops should have about people's behavior is none at all. Cops are paid to keep the peace and make arrests when necessary, not make moral judgments.
Cases like this always remind me of something Bertrand Russell wrote in Marriage and Morals, the book that got him banned, in these enlightened and progressive United States of course, from teaching at the City University of New York in the 1940s. "The prostitute," Russell wrote,
has the advantage, not only that she is available at a moment's notice, but that, having no life outside her profession, she can remain hidden without difficulty, and the man who has been with her can return to his wife, his family, and his church with unimpaired dignity. She, however, poor woman, in spite of the undoubted service she performs, in spite of the fact that she safeguards the virtues of wives and daughters and the apparent virtue of church wardens, is universally despised, thought to be an outcast, and not allowed to associate with ordinary people except in the way of business. This blazing injustice began with the victory of the Christian religion, and has been continued ever since. The real offense of the prostitute is that she shows up the hollowness of moralistic professions.
The New York City Board of Higher Education made Russell pay for that. The Volusia County school district has a chance to be less obtuse and more enlightened for Maronto's, and public decency's, sake.
—Pierre Tristam
Sept. 7 update: I was glad to learn that the Volusia school district decided today to invite Maronto back to work on Thursday. Let's tip our hat to the district and let the coach get back to coaching.