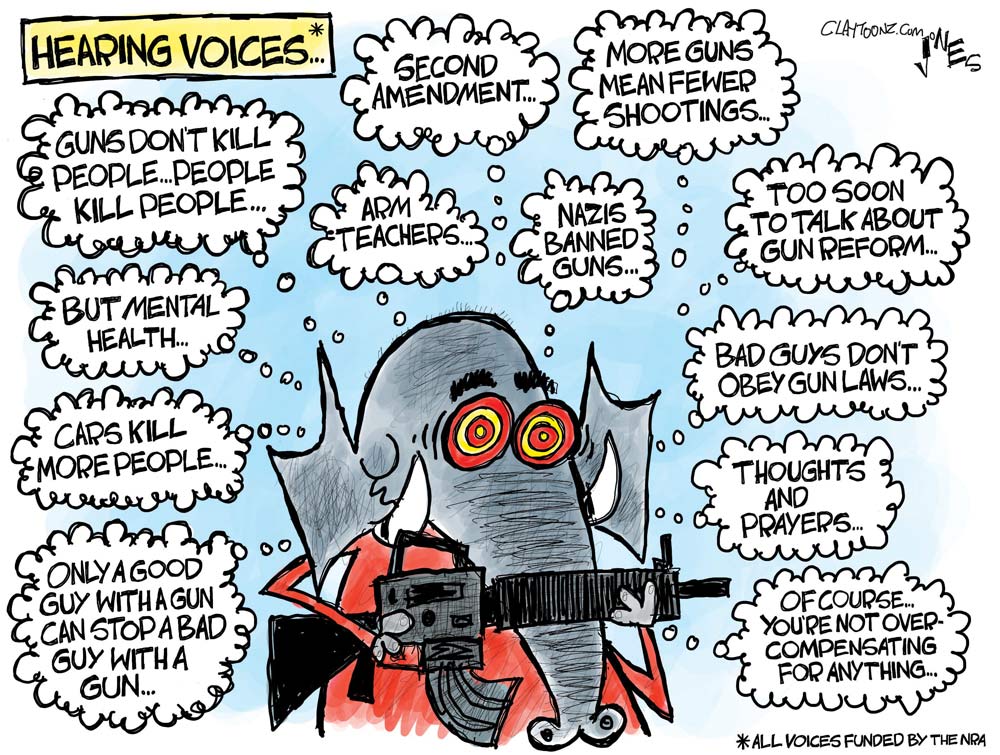 To include your event in the Briefing and Live Calendar, please fill out this form.
Weather: Patchy fog in the morning. Partly cloudy. Highs in the mid 80s. Northeast winds 5 to 10 mph. Sunday Night: Mostly clear. Lows in the mid 60s. East winds 5 to 10 mph.  Check tropical cyclone activity here, and even more details here. See the daily weather briefing from the National Weather Service in Jacksonville here.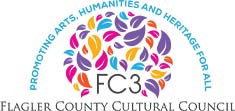 Make Your Voice Heard: The Flagler County Cultural Council known as FC3 is conducting a survey of Flagler County residents to find out what you want to see the council do to foster culture, history and the arts locally. Access the survey here. The survey is confidential–your name will not be revealed, though it is conducted through Google. The survey is open until Nov. 2. It takes about 10 minutes. FC# is a non-profit organization established about three years ago and designated by the County Commission as the county's Local Arts Agency. See: "Flagler County Cultural Council Wants You To Know: 'We're Here To Stay.' But It's Going to Need Help."
Today at a Glance:
October 29: Nat Adderley Jr Performs for NEFJA: The North East Florida Jazz Association (NEFJA) is proud to announce that the Nat Adderley Jr. Quartet featuring internationally acclaimed Jazz pianist, bandleader, producer and arranger Nat Adderley, Jr. will be performing a concert at NEFJA's 20th annual Jeep McCoy Memorial Scholarship Concert Supper, Sunday, October 29 at the Museum of Arts and Sciences in Daytona Beach. Adderley is best known for his more than 20-year tenure as music director, arranger, producer, and frequent co-writer for Rhythm and Blues legend Luther Vandross. His work as a pianist can be heard on countless other studio recordings, as well as all the music used in the Broadway production of August Wilson's "The Piano Lesson." The "Jeep" McCoy Memorial Scholarship Concert/Supper will be held from 4 to 7 Pp.m. at the Museum of Arts & Sciences, 352 S. Nova Rd, Daytona Beach. The cost for the Concert AND Supper is $80. Tickets are also available for the concert only at $40. They can be purchased online (with no service charge) at www.nefja.org, at Chez Jacqueline (386-447-1650) in Palm Coast, or by calling Carolyn Hawkins at 386-793-0182 or Muriel McCoy at 386-445-1329. See details here.
The 22nd Annual Tommy Tant Memorial Surf Classic amateur and professional surf contest begins at 8 a.m. on Saturday, Oct. 28. Some of the world's best surfers will battle through the elimination rounds at the iconic Flagler pier. Raffle tickets will be available for a chance to win surfboards, surf gear, and a one-of-a-kind surfboard wall art. Attendees can also peruse sponsor booths lining the A1A boardwalk. As the first day of competition winds down, friends will continue the celebration with live music, dancing at a Halloween costume party hosted by The Golden Lion at 7 p.m. The final rounds of the surf competition take place on Sunday at 8 am. Spectators will gather to cheer on their favorite contestants as they compete to advance to the final match. All finalists receive awards but only first place will win a towering 4-foot champion trophy. All proceeds from the weekend events go to scholarships, our local food bank and The Marfan Foundation. To date, the event has raised and donated more than $200,000.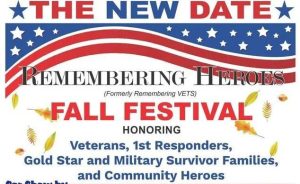 Remembering Heroes Fall Festival at Palm Coast's Central Park, 3 to 7 p.m. Veterans, first responders, Gold Star and military families and community heroes are celebrated in this festival with food, music and other vendors. The main dedication will start at 12pm with vendors and food trucks opening at 10am. There will also be a kid zone as well full of bounce houses, dressed up characters and 2K ranch will have their pony there too. Entry donation is $5 at the door, kids under 3 are free. Children can come dressed in their Halloween costumes too. This event was rescheduled from Sept. 30 due to weather.
Palm Coast Farmers' Market at European Village: The city's only farmers' market is open every Sunday from noon to 4 p.m. at European Village, 101 Palm Harbor Pkwy, Palm Coast. With fruit, veggies, other goodies and live music. For Vendor Information email [email protected]
"Menopause, the Musical 2: Cruising Through the Change" at Flagler Auditorium, 5500 State Road 100, Palm Coast, 10 a.m. and 2 p.m. The 2 p.m. show is sold out. Tickets are $36. Book here. "Menopause The Musical 2: Cruising Through 'The Change'" is the sequel to long-running, international hit show Menopause The Musical®, a groundbreaking celebration of women who are on the brink of, in the middle of, or have survived "The Change." In its first year on tour, Menopause The Musical 2® continues to empower women dealing with life adjustments after 40 by embracing each other and the road ahead. Five years after their chance encounter in a department store, we set sail with our beloved ladies for more high jinks on the high seas. "Menopause The Musical 2" is a hilarious and heartfelt look at the joys of menopause and friendship — plus hot flashes, mood swings, and memory lapses! Join us on a trip of self-discovery, backed by a new soundtrack of toe-tapping parodied hits from the 70s, 80s and 90s. For these four ladies, menopause was not the end, but the beginning of a beautiful friendship where love conquers all, and friendships never fail.
Annual Pumpkin Patch at Trinity Presbyterian Church, from now until Halloween, from 1 to 7 p.m. at the church, 156 Florida Park Drive. Pumpkins of all sizes and colors. A maze for the kids, with photo opps. Revenue benefits youth programs.




Conner Lorre at the Italian American Social Club, 45 North Old Kings Road, Palm Coast, in an evening of Vegas-style fine dining and entertainment, Oct. 29, 4:30 to 9 p.m. Lorre will sing the music of Neil Diamond, Frank Sinatra, Elvis, Dean Martin and others. Silent auction, Chicken Francaise dinner, social period, all for $55. Proceeds will benefit youth leadership programs and community service projects through the Kiwanis Club of Flagler County.  Go to flaglercountykiwanis.org or call 413/949-3893 for reservations.
Grace Community Food Pantry, 245 Education Way, Bunnell, drive-thru open today from 1 to 4 p.m. The food pantry is organized by Pastor Charles Silano and Grace Community Food Pantry, a Disaster Relief Agency in Flagler County. Feeding Northeast Florida helps local children and families, seniors and active and retired military members who struggle to put food on the table. Working with local grocery stores, manufacturers, and farms we rescue high-quality food that would normally be wasted and transform it into meals for those in need. The Flagler County School District provides space for much of the food pantry storage and operations. Call 386-586-2653 to help, volunteer or donate.
Al-Anon Family Groups: Help and hope for families and friends of alcoholics. Meetings are every Sunday at Silver Dollar II Club, Suite 707, 2729 E Moody Blvd., Bunnell, and on zoom. More local meetings available and online too. Call 904-315-0233 or see the list of Flagler, Volusia, Putnam and St. Johns County meetings here.




In Coming Days: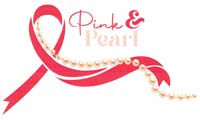 October 31: The Flagler Woman's Club invites you to its Pink & Pearl Workshop spotlighting Breast and Lung Cancer Awareness at 9:30 am at the clubhouse located at 1524 S Central Ave, Flagler Beach. Free to the public, men and women welcome. This will be an interactive program presented by Halifax Health Grant Cancer Center for Hope Patient Navigators who will discuss the need for Breast and Lung Cancer Screening and the journey into survivorship. Please call Mary at 386-569-7813 or Kathi at 908-839-8862 to reserve your spot.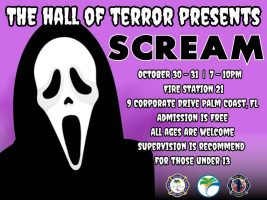 Oct. 30-31: The Halloween Hall of Terror is back at Palm Coast Fire Station 21, 9 Corporate Drive in Palm Coast. Monday, Oct. 30 and Tuesday, Oct.31 from 7 to 10 p.m. This year's event will see attendees coming face to face with Ghostface from the popular 'Scream' movie franchise inside a maze replica of set locations from the films, providing all the fun and scares that the series is known for. Parking is available in the lot adjacent to the firehouse on corporate drive, with overflow parking available in the Kohl's parking lot. A limited amount of 'RIP' fast pass tickets will be available to the public via the City of Palm Coast Facebook page during the week of October 23-27. Each day, the page will list a trivia question based on the 'Scream' franchise. Those that answer correctly will be automatically entered to win the fast pass tickets for themselves and their party, allowing them entry to the front of the line upon arrival to the event night of their choosing. Winners will be selected and informed daily. View the full video trailer to Hall of Terror 2023 here: https://youtu.be/RzzpXudBUrQ
Editorial Notebook: A few observations, as Israel's Dresden operation in Gaza continues. Haaretz, the Israeli daily, carried this Page 1 report: "Israeli citizens cursed, threatened, fired from their jobs–simply for being Arab," and this quote, used to headline the online version: "'Anyone With a Weapon Can Kill Me, Thinking I'm a Terrorist, Simply Because I'm Arab'" The paper reports: Since the war broke out, many Israeli Arabs are afraid to leave their home. They tell of attacks, threats of murder, humiliations and racist curses hurled at them, as well as having their employment in Jewish cities terminated. Many describe the feeling in one word: dread." The New York Times on Friday carried an article about a Jewish Voices for Peace demonstration in Grand Central calling for a cease-fire. Only in the next-to-last paragraph do we find out that 335 people were arrested–usually the sort of news that would lead the article, not be buried at the bottom. Meanwhile the focus on civilian casualties has been more on the very effective campaign to discredit the casualty figures coming out of Gaza, because they are produced by the Hamas-backed Ministry of Health, rather than on the genocidal assault under way. The ministry last put the Gaza death toll at around 7,000. Producing a list of the names, sex, dates of birth is apparently not enough for Biden and the rest of the crew discrediting the numbers–as if, say, a death toll of 3,500 would have been more morally palatable. But it was clear from the start: the massacre of 1,400 Israelis on Oct 7 was mass murder by terrorists (and there is no argument on that score, not from me, not from anyone with a conscience). But the mass murder of Gazans is merely justified retaliation, and since, with a total black-out on communications Israel has imposed on Gaza, we do not get to see the images of decapitated and burnt babies, as Israel made sure we did see those images after Hamas's attack, we can go on thinking they are just animals getting their due, as even Israeli government officials portray it. War crimes are never so complete without able script-writers, who transforme atrocity into honor, in this case with American dollars and ink by the millions of barrels.
—P.T.
Now this: Piers Morgan Interviews Bassem Youssef:
View this profile on Instagram

The Live Calendar is a compendium of local and regional political, civic and cultural events. You can input your own calendar events directly onto the site as you wish them to appear (pending approval of course). To include your event in the Live Calendar, please fill out this form.
For the full calendar, go here.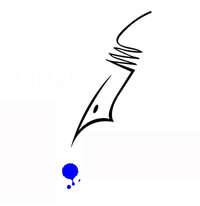 And darkness was upon the face of the deep. Upon the face of the abyss of the massacre in the south, darkness is taking hold of Israel. Now it is still a gathering of clouds, but it may turn to darkness: Israel is going mad. The left is "wising up," the right is growing more extreme and McCarthyism and fascism reign. Wartime is always a time of silencing, uniformity of opinion, racism, incitement and hatred; absolute enlistment in service of propaganda, the end of tolerance and the persecution of anyone who dares step out of line.
The atrocities perpetrated by Hamas in the south brought all of these manifestations to extreme levels, as if the atrocities justify the loss of all restraint. The emotional turmoil is of course understandable, but not the totalitarianism that followed in its wake. If it is not stopped, the danger posed to democracy will be a thousand times that posed by the government coup, which made the whole system here go haywire.
–From Gideon Levy's "It Is Forbidden to Even Empathize With Innocent Gazans," a column in Haaretz, Oct. 26, 2023.