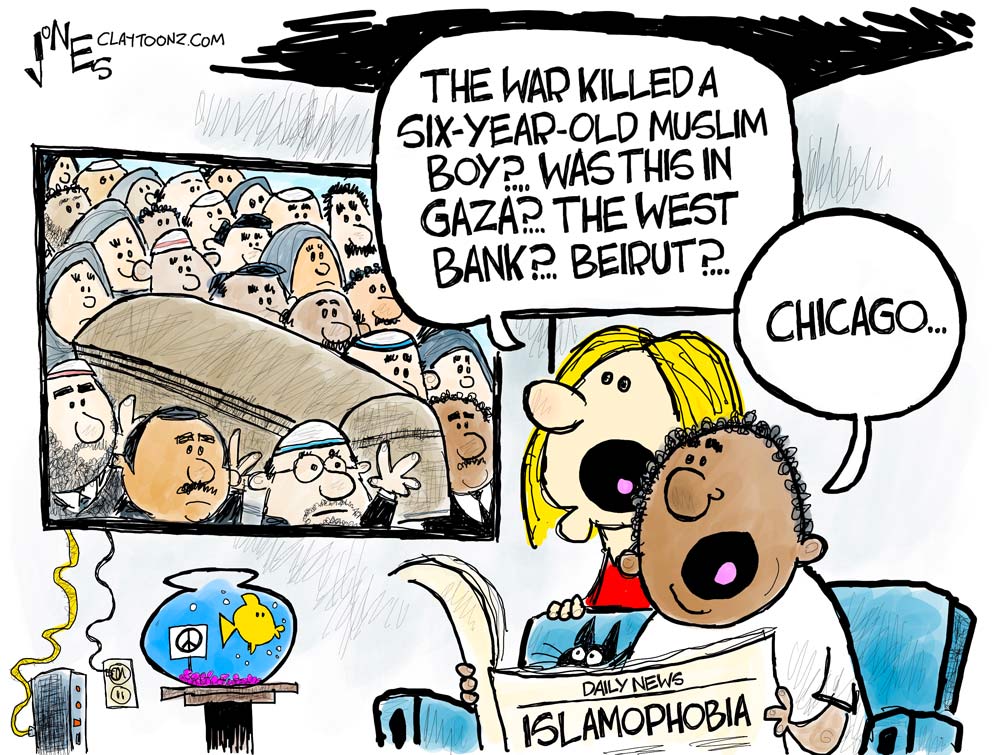 To include your event in the Briefing and Live Calendar, please fill out this form.
Weather: Patchy fog in the morning. Mostly sunny. Highs in the mid 80s. Northeast winds 5 to 10 mph. Saturday Night: Clear. Lows in the mid 60s. Highs in the mid 80s.Check tropical cyclone activity here, and even more details here. See the daily weather briefing from the National Weather Service in Jacksonville here.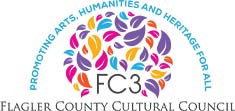 Make Your Voice Heard: The Flagler County Cultural Council known as FC3 is conducting a survey of Flagler County residents to find out what you want to see the council do to foster culture, history and the arts locally. Access the survey here. The survey is confidential–your name will not be revealed, though it is conducted through Google. The survey is open until Nov. 2. It takes about 10 minutes. FC# is a non-profit organization established about three years ago and designated by the County Commission as the county's Local Arts Agency. See: "Flagler County Cultural Council Wants You To Know: 'We're Here To Stay.' But It's Going to Need Help."
Today at a Glance:
The Saturday Flagler Beach Farmers Market is scheduled for 9 a.m. to 1 p.m. today at Wickline Park, 315 South 7th Street, featuring prepared food, fruit, vegetables , handmade products and local arts from more than 30 local merchants. The market is hosted by Flagler Strong, a non-profit.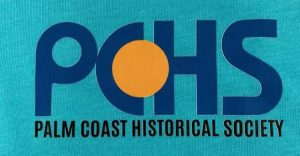 October 28: Palm Coast Founders' Day Food Truck Festival, 11 a.m. to 2 p.m. at Holland Park, 18 Florida Park Drive, Palm Coast. The Palm Coast Historical Society will celebrate the 10 year anniversary of the opening of its museum in Holland Park. To better acquaint both new and long-time residents with our history we thought it best to attract them to our location in Holland Park with a Founder's Day reminiscent of a festival. Our family-friendly atmosphere will include music by DJ Vern of Surf 97.3. Five food trucks will be on site which will hopefully encourage folks to relax, browse and linger. Over 24 non-profit community groups, including clubs, historical societies, heritage organizations and more will be displaying their own contributions to Palm Coast history under pop-up tents in the outfield adjacent to our building. Special interest talks will be held under the pavilion across from the museum. More details here.




October 28: Witches of Flagler Beach Bike Ride: Flagler Beach Creates, the non-profit focused on strengthening and polishing Flagler Beach's uniqueness through a series of artistic events and improvements, is sponsoring its annual Halloween bike-ride fund-raiser starting with bike inspections at 7:30 a.m. at Wickline Park Tennis Courts, 315 South 7th Street, Flagler Beach. The entry fee is $32.80 or more: higher donations are encouraged. Riders must be 18 or older, and a participation waiver is required the day of the event. Bicycles only. Electric bike motors may not be used. No scooters, golf carts, skate boards or roller blades. Sign up here. See the rules of the road here. Contact us at email: [email protected] See: "Witches in Bunches Ride the Streets as Flagler Beach Creates New Brew For Art's Charms."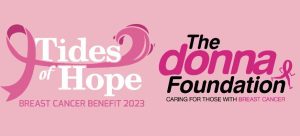 The first first annual "Tides of Hope" benefit for breast cancer research is scheduled from 4 to 8 p.m. at Oceanside Beach Bar & Grill, 1848 S Ocean Shore Boulevard (A1A), Flagler Beach. All proceeds go to the Donna Foundation in Jacksonville, which works directly with Florida families living with breast cancer and needing financial assistance while undergoing treatment. Tides of Hope is the initiative of Hailey Lulgjuraj, who only a week ago completed her full course of chemotherapy after a double mastectomy. She wrote: "I myself had seen the financial havoc that cancer treatment wreaks on one's household. An opportunity to fundraise and give back to the community for those going through similar treatment, with tougher financial situations, definitely resonated with me. Immediately, we got to work." The initiative has so far raised $3500+ in t shirt sales and monetary donations from local businesses.
The 22nd Annual Tommy Tant Memorial Surf Classic amateur and professional surf contest begins at 8 a.m. on Saturday, Oct. 28. Some of the world's best surfers will battle through the elimination rounds at the iconic Flagler pier. Raffle tickets will be available for a chance to win surfboards, surf gear, and a one-of-a-kind surfboard wall art. Attendees can also peruse sponsor booths lining the A1A boardwalk. As the first day of competition winds down, friends will continue the celebration with live music, dancing at a Halloween costume party hosted by The Golden Lion at 7 p.m. The final rounds of the surf competition take place on Sunday at 8 am. Spectators will gather to cheer on their favorite contestants as they compete to advance to the final match. All finalists receive awards but only first place will win a towering 4-foot champion trophy. All proceeds from the weekend events go to scholarships, our local food bank and The Marfan Foundation. To date, the event has raised and donated more than $200,000.




Gamble Jam: Musicians of all ages can bring instruments and chairs and join in the jam session, 2 to 5 p.m. . Program is free with park admission! Gamble Rogers Memorial State Recreation Area at Flagler Beach, 3100 S. Oceanshore Blvd., Flagler Beach, FL. Call the Ranger Station at (386) 517-2086 for more information. The Gamble Jam is a family-friendly event that occurs every second and fourth Saturday of the month.  The park hosts this acoustic jam session at one of the pavilions along the river to honor the memory of James Gamble Rogers IV, the Florida folk musician who lost his life in 1991 while trying to rescue a swimmer in the rough surf.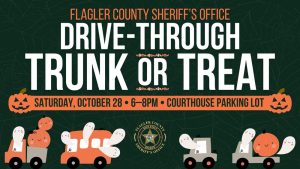 Oct. 28: The Flagler County Sheriff's Office is hosting a trunk-or-treat event at 6 p.m. the Kim C. Hammond Justice Center–the Flagler County courthouse–at 1769 East Moody Boulevard, Bunnell. If you plan to attend, please remain inside your vehicle while following the candy station route in the Kim C. Hammond Justice Center parking lot. FCSO personnel will distribute the sweets and provide you with a candy bag with safety tips. Sheriff Woody and Jessie (A.K.A. Sheriff Rick Staly and his wife Debbie) plan to attend and greet you at the start. "Our Trunk-or-Treat event is a fun and safe place for children and adults to join in on the Halloween fun," Sheriff Staly noted. "FCSO's Community Engagement team has worked hard to put this event together and we hope you join us for a 'spooktacular' evening!"
Annual Pumpkin Patch at Trinity Presbyterian Church, from now until Halloween, from 1 to 7 p.m. at the church, 156 Florida Park Drive. Pumpkins of all sizes and colors. A maze for the kids, with photo opps. Revenue benefits youth programs.
Grace Community Food Pantry, 245 Education Way, Bunnell, drive-thru open today from 10 a.m. to 1 p.m. The food pantry is organized by Pastor Charles Silano and Grace Community Food Pantry, a Disaster Relief Agency in Flagler County. Feeding Northeast Florida helps local children and families, seniors and active and retired military members who struggle to put food on the table. Working with local grocery stores, manufacturers, and farms we rescue high-quality food that would normally be wasted and transform it into meals for those in need. The Flagler County School District provides space for much of the food pantry storage and operations. Call 386-586-2653 to help, volunteer or donate.
Great Pianists Series at Stetson: Pianist  Paolo André Gualdi is in concert at 7:30 p.m. at Lee Chapel, Room 100 , 421 N Woodland Blvd DeLand. Free admission.




In Coming Days:
October 29: Nat Adderley Jr Performs for NEFJA: The North East Florida Jazz Association (NEFJA) is proud to announce that the Nat Adderley Jr. Quartet featuring internationally acclaimed Jazz pianist, bandleader, producer and arranger Nat Adderley, Jr. will be performing a concert at NEFJA's 20th annual Jeep McCoy Memorial Scholarship Concert Supper, Sunday, October 29 at the Museum of Arts and Sciences in Daytona Beach. Adderley is best known for his more than 20-year tenure as music director, arranger, producer, and frequent co-writer for Rhythm and Blues legend Luther Vandross. His work as a pianist can be heard on countless other studio recordings, as well as all the music used in the Broadway production of August Wilson's "The Piano Lesson." The "Jeep" McCoy Memorial Scholarship Concert/Supper will be held from 4 to 7 Pp.m. at the Museum of Arts & Sciences, 352 S. Nova Rd, Daytona Beach. The cost for the Concert AND Supper is $80. Tickets are also available for the concert only at $40. They can be purchased online (with no service charge) at www.nefja.org, at Chez Jacqueline (386-447-1650) in Palm Coast, or by calling Carolyn Hawkins at 386-793-0182 or Muriel McCoy at 386-445-1329. See details here.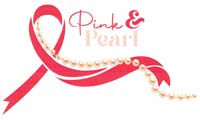 October 31: The Flagler Woman's Club invites you to its Pink & Pearl Workshop spotlighting Breast and Lung Cancer Awareness at 9:30 am at the clubhouse located at 1524 S Central Ave, Flagler Beach. Free to the public, men and women welcome. This will be an interactive program presented by Halifax Health Grant Cancer Center for Hope Patient Navigators who will discuss the need for Breast and Lung Cancer Screening and the journey into survivorship. Please call Mary at 386-569-7813 or Kathi at 908-839-8862 to reserve your spot.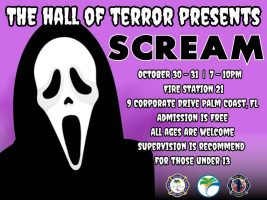 Oct. 30-31: The Halloween Hall of Terror is back at Palm Coast Fire Station 21, 9 Corporate Drive in Palm Coast. Monday, Oct. 30 and Tuesday, Oct.31 from 7 to 10 p.m. This year's event will see attendees coming face to face with Ghostface from the popular 'Scream' movie franchise inside a maze replica of set locations from the films, providing all the fun and scares that the series is known for. Parking is available in the lot adjacent to the firehouse on corporate drive, with overflow parking available in the Kohl's parking lot. A limited amount of 'RIP' fast pass tickets will be available to the public via the City of Palm Coast Facebook page during the week of October 23-27. Each day, the page will list a trivia question based on the 'Scream' franchise. Those that answer correctly will be automatically entered to win the fast pass tickets for themselves and their party, allowing them entry to the front of the line upon arrival to the event night of their choosing. Winners will be selected and informed daily. View the full video trailer to Hall of Terror 2023 here: https://youtu.be/RzzpXudBUrQ
Notably: J.S. Bach's organ music can occasionally be a difficult listen without giving it the concentration of a Kasparov-Topalov chess match or the meditative submission of a Lutheran cabalist. But the majority of his 300 works for solo organ are as enchanting as anything you'd play on your eight-track stereo as you amble down a road of rusting coal tipples and lopped off mountaintops in Appalachia, like those six Schubler Chorales he wrote in 1748, named for their publisher and Bach's former student, Johann Georg Schubler. Five of the six are rewritings of cantata movements. Richer in melody and light-hearted gallantry than the more strictly religious organ chorales, they seize you heart and soul and can, three of them especially–BWV 645, 649 and 650–give you a sense of sudden euphoria. They have an orderly stateliness about them, like the reassuring voice of calm in the midst of mayhem, making it seem, no matter what may be happening in your world, as if everything were right with the world, at least for those few minutes. This is what I'd like playing in my iPods at my funeral, not the sound of dour minor-keyed passacaglias and wails, doubtful though it is there would be wails. Here below is the sixth, written for Advent (not the hospital chain), taking its origins from a cantata movement that was all about comfort, here made into something even more transformative.
—P.T.
Now this:
View this profile on Instagram

The Live Calendar is a compendium of local and regional political, civic and cultural events. You can input your own calendar events directly onto the site as you wish them to appear (pending approval of course). To include your event in the Live Calendar, please fill out this form.
For the full calendar, go here.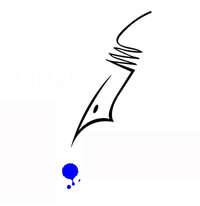 By now we have seen that one of Bach's monumental achievements was to show that music and language together can do things which neither can do separately. But he also proves that music sometimes surpasses language, whether written or spoken, in its capacity to penetrate to the innermost recesses of consciousness and to chip away at people's prejudices and our sometimes toxic patterns of thinking. We can still turn to his cantatas and motets for enlightenment (with a small e) about sin, redemption, evil or repentance, with no more difficulty than we can to, say, a widely read nineteenth-century writer like Dostoevsky – someone who 'found in the Christian religion the only solution to the riddle of existence' and who 'uncovered a volcanic crater in every human being'. 36 Bach in fact makes it a great deal easier for us to focus on the injunction to love one's neighbour than on all the filth and horror of the world. We emerge from performing or listening to a Bach motet chastened, maybe, but more often elated, such is the cleansing power of the music. There is not a whiff here of those 'foul fumes of religious fervour' that Richard Eyre sees today 'spreading sanctimoniousness and intolerance throughout the globe, while those far-from-exclusively Christian virtues – love, mercy, pity, peace – are choked.'
–From John Eliot Gardiner's Bach: Music in the Castle of Heaven (2013).