To include your event in the Briefing and Live Calendar, please fill out this form.
Weather: Sunny. Highs in the lower 80s. Northwest winds 5 to 10 mph. Saturday Night: Mostly clear in the evening, then becoming mostly cloudy. Lows in the upper 50s. West winds around 5 mph.Check tropical cyclone activity here, and even more details here. See the daily weather briefing from the National Weather Service in Jacksonville here.




Today at a Glance:
The Saturday Flagler Beach Farmers Market is scheduled for 9 a.m. to 1 p.m. today at Wickline Park, 315 South 7th Street, featuring prepared food, fruit, vegetables , handmade products and local arts from more than 30 local merchants. The market is hosted by Flagler Strong, a non-profit.
St Elizabeth Ann Seton Community Fall Festival: starting at 11 a.m. Saturday, 1 p.m. Sunday, at St. Elizabeth Ann Seton Catholic Church, 4600 Belle Terre Pkwy,Palm Coast. Family Fun.  Fresbie Dogs, Live Entertainment, Food, Beverages, Rock Climbing,, Bungee Jumping, 4 Bounce Huts, Face Painting, Dunk Tank, Axe Throwing, Corn Hole Tournament, Chili Cook-off, Pie Bake-off, DJ, Antique Cars, Online Auction, Raffles each day, Craft Fair, Stars of Hope. Free admission.
Boo-Ling For Wishes: at Palm Coast Bowling Lanes, 11 North Old Kings Road, Palm Coast, 6 to 9 p.m., Join us for a FUN Evening of Cosmic Bowling, Costume Contests and Silent Auction all to Benefit The Make A Wish Foundation of Central & Northern Florida. Our goal is to raise enough money to fund a child's wish! All attendees are encouraged to wear your favorite Halloween Costume. There will be a contest for Best Team & Individual Costume! Mayor David Alfin will be an Honorary Judge for the Costume Contest.
Ground Up Motors presents Cars and Coffee: 2 Commerce Boulevard, Palm Coast, from 8 a.m. to noon. Join us at Ground Up Motors for Cars and Coffee every third Saturday from October 2023 to April 2024! Enjoy the company of fellow car enthusiasts while indulging in complimentary coffee from Gearhead Coffee and delicious breakfast treats. Our events boast an exclusive parts counter with unbeatable day-of-show specials, free goodie bags for all attendees, exciting opportunities to win prizes from our show supporters, and much more. Don't miss out on this amazing opportunity to share your love for cars with like-minded individuals!
Grace Community Food Pantry, 245 Education Way, Bunnell, drive-thru open today from 10 a.m. to 1 p.m. The food pantry is organized by Pastor Charles Silano and Grace Community Food Pantry, a Disaster Relief Agency in Flagler County. Feeding Northeast Florida helps local children and families, seniors and active and retired military members who struggle to put food on the table. Working with local grocery stores, manufacturers, and farms we rescue high-quality food that would normally be wasted and transform it into meals for those in need. The Flagler County School District provides space for much of the food pantry storage and operations. Call 386-586-2653 to help, volunteer or donate.
Beethoven, Brahms & Dinnerstein at the Jacksonville Symphony. Award-winning pianist Simone Dinnerstein returns to the Jacoby Symphony Hall stage to showcase the virtuosity and lyrical expressiveness of Brahms' titanic Second Piano Concerto, a piece full of both elegance and majesty. Beethoven's Fourth provides the perfect complement with its liveliness. Opening this blockbuster program is Nina Shekhar's Lumina in which the young composer explores dense harmonies measured against bright timbres and sharp attacks. Courtney Lewis, Conductor, Simone Dinnerstein, Piano. 7:30 p.m. 8 p.m. at Jacoby Symphony Hall, Times-Union Center for the Performing Arts, 300 Water Street, Suite 200, Jacksonville. Tickets $29 to $84. Book here.




In Coming Days:
October 29: Nat Adderley Jr Performs for NEFJA: The North East Florida Jazz Association (NEFJA) is proud to announce that the Nat Adderley Jr. Quartet featuring internationally acclaimed Jazz pianist, bandleader, producer and arranger Nat Adderley, Jr. will be performing a concert at NEFJA's 20th annual Jeep McCoy Memorial Scholarship Concert Supper, Sunday, October 29 at the Museum of Arts and Sciences in Daytona Beach. Adderley is best known for his more than 20-year tenure as music director, arranger, producer, and frequent co-writer for Rhythm and Blues legend Luther Vandross. His work as a pianist can be heard on countless other studio recordings, as well as all the music used in the Broadway production of August Wilson's "The Piano Lesson." The "Jeep" McCoy Memorial Scholarship Concert/Supper will be held from 4 to 7 Pp.m. at the Museum of Arts & Sciences, 352 S. Nova Rd, Daytona Beach. The cost for the Concert AND Supper is $80. Tickets are also available for the concert only at $40. They can be purchased online (with no service charge) at www.nefja.org, at Chez Jacqueline (386-447-1650) in Palm Coast, or by calling Carolyn Hawkins at 386-793-0182 or Muriel McCoy at 386-445-1329. See details here.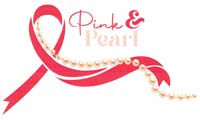 October 31: The Flagler Woman's Club invites you to its Pink & Pearl Workshop spotlighting Breast and Lung Cancer Awareness at 9:30 am at the clubhouse located at 1524 S Central Ave, Flagler Beach. Free to the public, men and women welcome. This will be an interactive program presented by Halifax Health Grant Cancer Center for Hope Patient Navigators who will discuss the need for Breast and Lung Cancer Screening and the journey into survivorship. Please call Mary at 386-569-7813 or Kathi at 908-839-8862 to reserve your spot.
Notably: We don't anymore associate U.S. 1, that overclogged artery from Maine to the Keys, with pastoral stretches of beauty. This picture was taken at what used to be called Thunder Gulch, the campground, off U.S. 1 in Bunnell, Friday evening, where this Briefing was assembled. Enough to put you in mind of a cigar and a few onion rings from Brown Dog. So what am I still doing here–on this page, when I could be enjoying the pine barrens of Thunder Gulch?
—P.T.
Now this:
View this profile on Instagram

The Live Calendar is a compendium of local and regional political, civic and cultural events. You can input your own calendar events directly onto the site as you wish them to appear (pending approval of course). To include your event in the Live Calendar, please fill out this form.
For the full calendar, go here.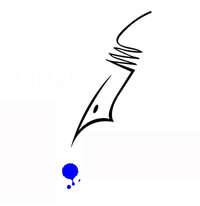 "On his way home, Giberson met the Devil himself at a bridge. The Devil told him to play his violin, and while Giberson played the Devil danced. Then the Devil played the violin while Giberson danced. Giberson was the kind of dancer of whom people said things like "I seen him put a looking glass on the floor and dance on it—he was that light when he danced." But the Devil danced even more lightly and beautifully than Giberson, and the Devil played the violin more sweetly. Giberson conceded defeat. The Devil then said that he was going to take Giberson to Hell unless he could play a tune that the Devil had never heard. Out of the air, by Giberson's account, a tune came to him—a beautiful theme that neither Giberson nor the Devil had ever heard. The Devil let him go. That is what Giberson told people on the following day and for the rest of his life. The tune is known in the Pine Barrens as Sammy Giberson's Air Tune. No one, of course, knows how it goes, but the Air Tune is there, everywhere, just beyond hearing. Giberson drank a lot, like many of the fiddlers of his time. Fred"
–From John McPhee's The Pine Barrens (1967).