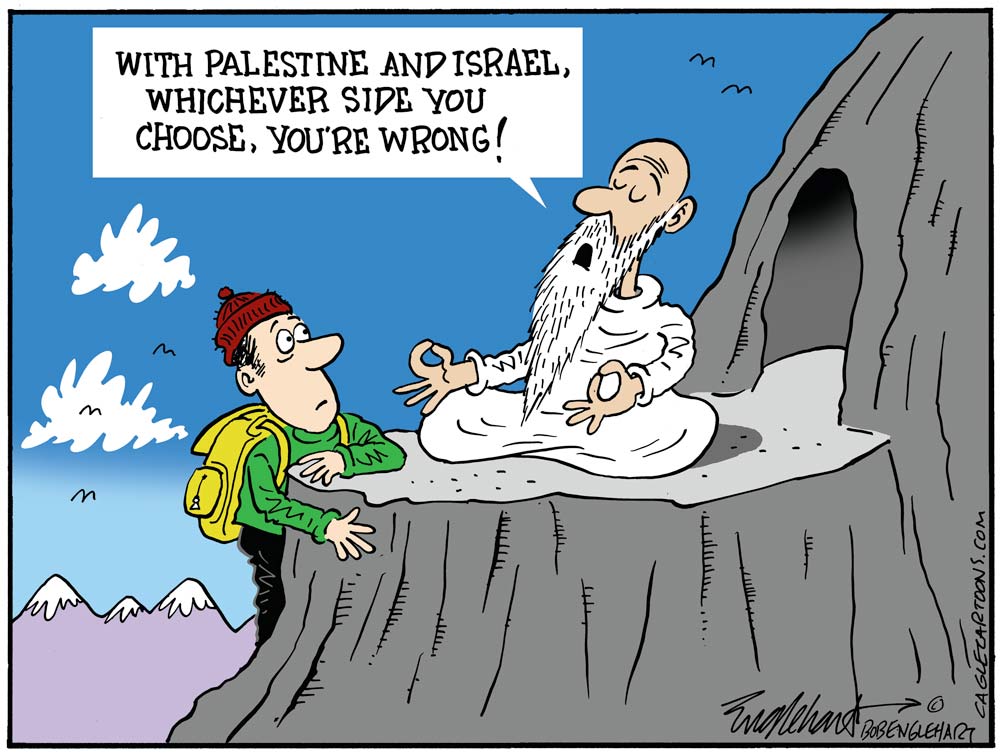 To include your event in the Briefing and Live Calendar, please fill out this form.
Weather: Mostly cloudy in the morning, then clearing. Areas of fog in the morning. Highs in the mid 80s. West winds 10 to 15 mph. Saturday Night: Mostly clear. Lows in the mid 60s. West winds 5 to 10 mph. Check tropical cyclone activity here, and even more details here. See the daily weather briefing from the National Weather Service in Jacksonville here.




Today at a Glance:
The Saturday Flagler Beach Farmers Market is scheduled for 9 a.m. to 1 p.m. today at Wickline Park, 315 South 7th Street, featuring prepared food, fruit, vegetables , handmade products and local arts from more than 30 local merchants. The market is hosted by Flagler Strong, a non-profit.
Solar eclipse: the Annular Eclipse, from the Latin word for ring, will be visible in Flagler County roughly from noon to 3 p.m., with about 50 to 55 percent cover of the sun at peak. See maps and times here. You can see it in full eclipse at NASA's livestream here.
American Association of University Women (AAUW) Monthly Meeting, 11 a.m.  at Cypress Knoll Golf Club, 53 Easthampton Blvd, Palm Coast. A monthly speaker is featured. Lunch is available for $20 in cash, $21 by credit card, but must be ordered in advance.  The lunch menu is available on our website.  Lunch may be ordered by sending an email to:  [email protected]. Today's speaker: Selina Hernandez, Assistant Director of Student Services for the Flagler County Education Foundation, will speak about the Take Stock in Children Program administered by the foundation and the important role adult mentors play in the success of the program. Take Stock in Children was founded in 1995 to combat a troubling and persistent dropout rate that plagued the public school system.  Its mission is to decrease poverty through education.
Smokin' at the House: The Flagler Woman's Club invites you to join us from 11 a.m. to 3 p.m. to celebrate our men and women of the Flagler Beach Police and Fire Departments at our Smokin' at the House at the Open House at Flagler Beach Fire Station 11 located at 320 S Flagler Ave, Flagler Beach. Our hometown Award Winning BBQ Champ, Tom Snow of the Parrothead Porkers will be serving up Pulled Pork. Buy your tickets in advance at www.flaglerwomansclub.org for $11 per person or $13 at the event at the Fire Station.
"The Zoo Story" and "White Rabbit Red Rabbit" will be staged at 7:30 p.m. Friday Oct. 13 and Saturday Oct. 14, 3 p.m. Sunday Oct. 15 and 7:30 p.m. Monday Oct. 16. Performances are at City Repertory Theatre, 160 Cypress Point Parkway, Suite B207, Palm Coast. Tickets: $25 adults, $15 students, available online at crtpalmcoast.com or by calling 386-585-9415. Tickets also available at the venue just before curtain time. See Rick de Yampert's preview: "City Repertory Theatre's Double Bill of Dares: Albee's 'Zoo Story,' and an Unpredictable 'Rabbit'."
Gamble Jam: Musicians of all ages can bring instruments and chairs and join in the jam session, 2 to 5 p.m. . Program is free with park admission! Gamble Rogers Memorial State Recreation Area at Flagler Beach, 3100 S. Oceanshore Blvd., Flagler Beach, FL. Call the Ranger Station at (386) 517-2086 for more information. The Gamble Jam is a family-friendly event that occurs every second and fourth Saturday of the month.  The park hosts this acoustic jam session at one of the pavilions along the river to honor the memory of James Gamble Rogers IV, the Florida folk musician who lost his life in 1991 while trying to rescue a swimmer in the rough surf.
Grace Community Food Pantry, 245 Education Way, Bunnell, drive-thru open today from 10 a.m. to 1 p.m. The food pantry is organized by Pastor Charles Silano and Grace Community Food Pantry, a Disaster Relief Agency in Flagler County. Feeding Northeast Florida helps local children and families, seniors and active and retired military members who struggle to put food on the table. Working with local grocery stores, manufacturers, and farms we rescue high-quality food that would normally be wasted and transform it into meals for those in need. The Flagler County School District provides space for much of the food pantry storage and operations. Call 386-586-2653 to help, volunteer or donate.




In Coming Days:
Notably: It's no small thing that the Creekside Festival raised $27,250 for the Family Life Center: Flagler Broadcasting has been running the Creekside Festival, and raising these large sums for local organizations (last year it was the Grace Community Food Pantry, for just over $20,000), a far larger amount than what the now-defunct chamber of commerce used to donate back to the county. The Family Life Center, incidentally, is the county's only shelter for abused people. Here they are, Trish Giaccone, who directs the center, with Kirk Keller and David Ayres of Flagler Broadcasting. That earns Flagler Broadcasting quite a few brownie points despite David inviting the ever-reprehensible bigot Joe Mullins on his show Friday.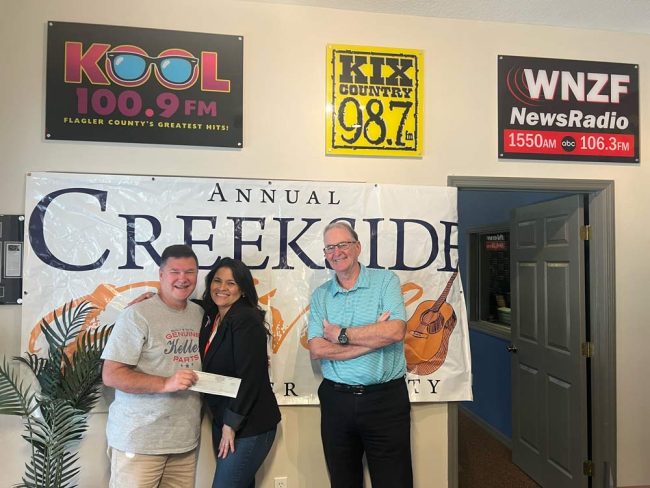 Now this:
View this profile on Instagram

The Live Calendar is a compendium of local and regional political, civic and cultural events. You can input your own calendar events directly onto the site as you wish them to appear (pending approval of course). To include your event in the Live Calendar, please fill out this form.
For the full calendar, go here.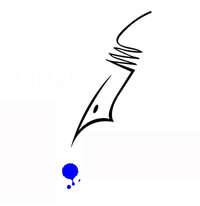 The occupation of the soldier ceases to be held in high repute; and patriotism becomes love of one's country rather than a hatred of every other. Peace at home becomes the first need of prosperity, and as capital becomes international, and a thousand investments cross every frontier, international peace becomes a necessity as well. As foreign war diminishes, domestic brutality decreases; monogamy replaces polygamy because the life-tenure of men becomes almost equal to that of women; the status of women rises, and the "emancipation of women" becomes a matter of course. Superstitious religions give way to liberal creeds whose focus of effort is the amelioration and ennoblement of human life and character on this earth. The mechanisms of industry teach men the mechanisms of the universe, and the notion of invariable sequences in cause and effect; exact investigation of natural causes replaces the easy resort to supernatural explanation. History begins to study the people at work rather than the kings at war; it ceases to be a record of personalities and becomes the history of great inventions and new ideas. The power of government is lessened, and the power of productive groups within the state increases; there is a passage "from status to contract," from equality in subordination to freedom in initiative, from compulsory cooperation to cooperation in liberty. The contrast between the militant and the industrial types of society is indicated by
"inversion of the belief that individuals exist for the benefit ofthe State into the belief that the State exists for the benefit of the individuals."
–From Will Durant's explanation of Herbert Spencer's sociology in The Story of Philosophy (1926).