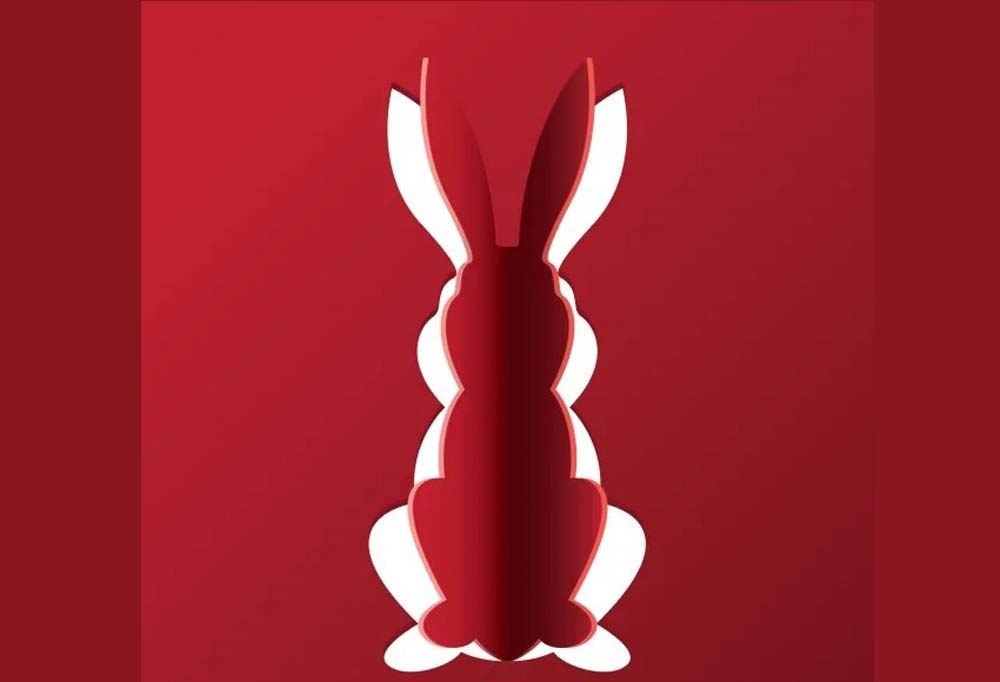 So, you thought Palm Coast's City Repertory Theatre had gone maximum gonzo when the community troupe staged "Waiting for Godot," Samuel Becket's 1953 absurdist masterpiece, in spring 2022.
But Beckett's mondo-bizarro, almost-inscrutable work may seem as mundane as Aunt Polly's Sunday tea social after City Rep completes its run of two double-billed, one-act-plays at its black box venue from Friday Oct. 13 through Monday Oct. 16.




On tap each night: Edward Albee's first play, 1958's "The Zoo Story," and Iranian playwright Nassim Soleimanpour's 2011 play "White Rabbit Red Rabbit."
Yes, Albee's two-person play is, at first glance, a conventional work, but the playwright's chicanery ensnared his drama in some off-stage drama almost four decades after its debut (more about that to come).
Meanwhile, Soleimanpour's "White Rabbit Red Rabbit" is as Dada-eque as that urinal that French artist Marcel Duchamp titled "Fountain" and tried to con its way into a 1917 New York exhibition.
However, one must note that "Rabbit" wallows in Dadaism – that absurdist, whimsical, almost-anything-goes artistic movement of the early 1900s – due to its execution rather than its content. That's because . . . well, because we theater-goers don't know its content and won't be able to know its content until the curtain rises on Oct. 13.




Per Soleimanpour's edict as spelled out on his website, nassimsoleimanpour.com, "White Rabbit Red Rabbit" must be staged with "no rehearsals, no director, no set."
Wait, there's more crazy shenanigans: For each performance of the one-actor play, "A different actor reads the script cold for the first time at each performance."
As City Rep's casting call announced this past summer, prior to the start of the theater's 2023-2024 season: "The actor is given the script as they walk on stage to perform the show for the first time, and each actor is only allowed to perform the show one time with no knowledge of the piece beforehand."
(OK, given the omnipotence of the internet, you can likely google the play and have the script in your greedy paws 10 seconds later, but why spoil Soleimanpour's bat-shit crazy fun?)




Actors taking a swing at Soleimanpour's "Rabbit" – in order of performance, one each night of the four-show run – include City Rep veterans Danno Waddell, Beau Wade, Julia Truillo and Phillipa Rose.
City Rep co-founder and director John Sbordone (well, one can call him, with a nod to Hitchcock, a "herder" for this production, but not the director) remarked this past summer that he was considering performing the play himself. But at some point after mulling over that temptation, Sbordone knocked himself out of the arena, confessing in a September interview that "I can't do it – I've read the play."
So, where does "White Rabbit Red Rabbit" rank on Sbordone's personal list of the most bizarre, outlandish and-or outre plays that he's been involved with throughout his decades-long theatrical career, the last 13 of those years at City Rep? The competition may be more heated than one assumes at first blush, given that City Rep's roster alone has included Beckett's "Godot," Tennessee Williams's "Suddenly Last Summer," Lauren Gunderson's "The Revolutionists," David Ives' "Venus in Fur," David Mamet's "Race," Robert Askins's "Hand to God" and more.
" 'White Rabbit Red Rabbit' is up there really near the top," Sbordone said. "Come on, you're asking an actor to pick up a script as he or she walks on stage and to entertain an audience with that script in hand, having never seen it, for 45 minutes to an hour. It's an actor tour de force."




Waddell may have an advantage over his actor colleagues: Sbordone noted he's a longtime member of Random Acts of Insanity, that comedy improv troupe that performs regularly at Cinematique Theatre in Daytona Beach.
"He's one of the most terrific improvisers that we have," Sbordone said.
While "White Rabbit Red Rabbit" sounds like a play that resembles that "Seinfeld" episode in which Jerry and George pitch a "show about nothing" to NBC television executives, Soleimanpour's work indeed has a script. That was evident during the play's nine-month Off-Broadway run in 2016, which featured one-shot performances – again per Soleimanpour's mandate – by such actors as Nathan Lane, Whoopi Goldberg, Martin Short, Wayne Brady, F. Murray Abraham, Cynthia Nixon and others.
That has also been evident as "White Rabbit Red Rabbit" has been performed around the world in more than 20 languages.
What sort of funny cigarettes was Soleimanpour smoking when he came up with this insane idea?
Likely nothing, because the Iranian authorities were watching him. Soleimanpour, now 41-years-old, had refused to serve the military duty that's compulsory in his native land (as it is in most lands), and so he was banned from leaving the country. Crafting "White Rabbit Red Rabbit" as a no-rehearsals, no-director, no-set kind of play was his ingenious – or crazy – way of allowing himself to create and launch a production in isolation.




His story has a happy ending: Soleimanpour was allowed to travel outside of Iran for the first time in early 2013, after his play had garnered accolades and had been staged hundreds of times in more than a dozen languages. That year he also saw "White Rabbit Red Rabbit" performed for the first time – in Australia during the World Theatre Festival.
According to his website, Soleimanpour has since written such plays as "Blind Hamlet," "Blank" and "Nassim." He lives in Berlin, where he continues to write plays and run his own theater company.
While "The Zoo Story" can't top Soleimanpour's "Rabbit" in the weirdness department, Albee's debut play stirred up its own strange controversy thanks to the three-time Pulitzer Prize-winning playwright himself. (Albee, by the way, had a decades-long, intimate association with the Atlantic Center for the Arts in New Smyrna Beach beginning in the early 1980s. He was named chair of the ACA's National Council in 1984 and later served as chair emeritus. He also served as one of the center's first artists-in-residence.)
"The Zoo Story" seems conventional enough: The play portrays an encounter in New York City's Central Park between Peter, a wealthy family man (played by Gaston King), and Jerry (played by Marcus Roberts), a stranger whose behavior grows increasingly erratic and unnerving.
But Albee, who died in 2016 at age 88,  couldn't resist tinkering with his play almost 40 years after its debut. He wrote a prequel to flesh out the Peter character, and the updated, now two-act work, which went through several name changes before being titled "Edward Albee's At Home at the Zoo," debuted in 2007.
However, Albee introduced even more chicanery: He decreed he would no longer grant permission for professional theater companies to stage "The Zoo Story" by itself – only non-professional troupes and college theaters could do so. The pros could only present the two-act "At Home" version.
Thus City Repertory Theatre, and any other community troupe, are in the enviable position of being able to present a play that the big boys of Broadway, London's West End Theatre District and other professional companies can't touch.
"It was a pretty controversial move that Albee made back in 2008 to do this," Sbordone said. "But it's only professionals who are bound by the new first act."
"The Zoo Story" came on City Rep's radar because, Sbordone said, "I grew up with it. Plus Beau was very interested in doing it, so he will be directing it."
–Rick de Yampert for FlaglerLive

"The Zoo Story" and "White Rabbit Red Rabbit" will be staged at 7:30 p.m. Friday Oct. 13 and Saturday Oct. 14, 3 p.m. Sunday Oct. 15 and 7:30 p.m. Monday Oct. 16. Performances are at City Repertory Theatre, 160 Cypress Point Parkway, Suite B207, Palm Coast. Tickets: $25 adults, $15 students, available online at crtpalmcoast.com or by calling 386-585-9415. Tickets also available at the venue just before curtain time.