To include your event in the Briefing and Live Calendar, please fill out this form.
Weather: Check tropical cyclone activity here, and even more details here. See the daily weather briefing from the National Weather Service in Jacksonville here.




Today at a Glance:
Palm Coast Farmers' Market at European Village: The city's only farmers' market is open every Sunday from noon to 4 p.m. at European Village, 101 Palm Harbor Pkwy, Palm Coast. With fruit, veggies, other goodies and live music. For Vendor Information email [email protected]
"I Love You, You're Perfect, Now Change" at City Repertory Theatre, City Repertory Theatre, 160 Cypress Point Parkway, Suite B207, Palm Coast.  Immerse yourself in the extraordinary world of I Love You, You're Perfect, Now Change, featuring the brilliant book and lyrics by Joe DiPietro and the enchanting music by Jimmy Roberts. As the second-longest running Off-Broadway musical, this production has captivated audiences with its irresistible charm and universal themes. From the rollercoaster of first dates to the challenges of marriage, children, and the twilight years, this uproarious revue pays tribute to the triumphs and tribulations of romance. 3 p.m. Tickets are $30, $15 for students.  Book tickets here.
St. Augustine Songwriters Festival, Coming all the way from Nashville, Tennessee! Meet the songwriters behind today's top radio hits. Once a year, The St. Augustine Songwriters Festival brings the artists responsible for top hit country songs to local venues including the Oak! Stop by and enjoy this free event, 10 a.m., Colonial Oak Music Park, 21 St George Street, St Augustine.
Fall Festival and Pumpkin Patch, 10 a.m. to 5 p.m. at Santa's Farm, 35317 Huff Road, Eustis. Tickets here.
Al-Anon Family Groups: Help and hope for families and friends of alcoholics. Meetings are every Sunday at Silver Dollar II Club, Suite 707, 2729 E Moody Blvd., Bunnell, and on zoom. More local meetings available and online too. Call 904-315-0233 or see the list of Flagler, Volusia, Putnam and St. Johns County meetings here.
Grace Community Food Pantry, 245 Education Way, Bunnell, drive-thru open today from 1 to 4 p.m. The food pantry is organized by Pastor Charles Silano and Grace Community Food Pantry, a Disaster Relief Agency in Flagler County. Feeding Northeast Florida helps local children and families, seniors and active and retired military members who struggle to put food on the table. Working with local grocery stores, manufacturers, and farms we rescue high-quality food that would normally be wasted and transform it into meals for those in need. The Flagler County School District provides space for much of the food pantry storage and operations. Call 386-586-2653 to help, volunteer or donate.




In Coming Days:
Monday kicks off Nobel Prize Week. You can follow the announcements by clicking on the links the morning of. All times are local (Palm Coast). 
Monday: Physiology or Medicine – 6:30 a.m. at the earliest, at the Nobel Assembly at Karolinska Institutet, Wallenbergsalen, Nobel Forum, Nobels väg 1, Solna, Stockholm.
Tuesday: Physics, 6:45 a.m. at the earliest, at the Royal Swedish Academy of Sciences, Stokholm.
Wednesday: Chemistry, 6:45 a.m. at the earliest, at the Royal Swedish Academy of Sciences, Stockholm.
Thursday: Literature, 8 a.m. at the earliest, at the Swedish Academy (Svenska Akademien), Stockholm.
Friday: Peace, 6 a.m. at the Norwegian Nobel Committee, The Norwegian Nobel Institute, Oslo.
Monday, Oct., 9, Economics, 6:45, at the Royal Swedish Academy of Sciences, Stockholm.
Oct. 7 and 8: Creekside Music and Arts Festival 2023, the 18th edition, at Princess Place Preserve, 2500 Princess Place Road, Palm Coast, Fla., Saturday and Sunday, October 7 and 8, from 10 a.m. to 5 p.m. each day, admission is $10 per person, kids 12 and under get in free. Free parking. Gather under the majestic oaks for this local tradition that celebrates the natural beauty of Northeast Florida. Bring a lawn chair and enjoy a variety of music including bluegrass, country, rock & classic hits. Shop rows of unique arts & craft vendors. There'll be historic demonstrations from a blacksmith, a fur trapper and pottery wheel creations. Kids zone with train rides, pony rides, petting zoo, hayrides, bounce houses. Big food court. Fall festival brews in the beer garden. Explore the Princess Lodge and other historic sites. Organized by Flagler Broadcasting.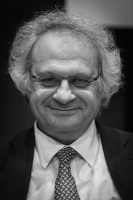 Notably: This very likely means nothing to most people on earth but it means a lot to me: Amin Maalouf is the Lebanese-French writer and author of magnificent novels and histories, was elected to the head of the Académie française, the 40-member French Academy, that 389-year-old guardian of the French language. Maalouf, who wrote a history of the Académie (Un fauteuil sur la Seine, An Armchair By the Seine: Four Centuries of French History, not among his most accomplished works but amiably breezy) will be the Académie perpetual secretary–basically, the chairman of the board. The seat has been held by a lot of unknowns (men who today are unknown and forgotten), and a few great names: d'Alembert, Marmontel, Duhamel. The only prize that has eluded Maalouf is the Nobel. The Crusades Through Arab Eyes is his best non-fiction work and a unique one in the annals of this history so Orientalized since Gibbon. His non-fiction trilogy, In the Name of Identity: Violence and the Need to Belong (2000), Disordered World: Setting a New Course for the Twenty-First Century, (2011), Adrift: How Our World Has Lost Its Way (2019), especially the first volume, presciently described the corrosions of identity politics. His autobiographical Origins has a nice extended section, full of intrigue, on Cuba, where part of his family migrated and another part chased after the first part. His novels, The Rock of Tanios (1994), a meditation on the making of legends, and The Disoriented (2012), an exile's reckoning with life's and love's fractures left behind and yet to fracture, are written in a deceptively lucid style that reads like the Pacific on a calm day, its depths unending with revelations, surprises and treachery. It is not an understatement: if you were to pick any of the titles mentioned above (all but the Seine one have been translated in innumerable languages, including into American), you will get a fuller sense of satisfaction from the experience as reading, just for its own sake, but equally for its insights (if it's non-fiction you choose) or its truths (if it's fiction).
—P.T.
Now this:
View this profile on Instagram

The Live Calendar is a compendium of local and regional political, civic and cultural events. You can input your own calendar events directly onto the site as you wish them to appear (pending approval of course). To include your event in the Live Calendar, please fill out this form.
For the full calendar, go here.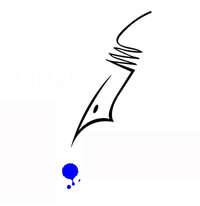 Someone other than I might have used the word "roots". It is not part of my vocabulary. I don't like the word, and I like even less the image it conveys. Roots burrow into the ground, twist in the mud, and thrive in darkness; they hold trees in captivity from their inception and nourish them at the price of blackmail: "Free yourself and you'll die"
–From Amin Maalouf's Origins (2004).