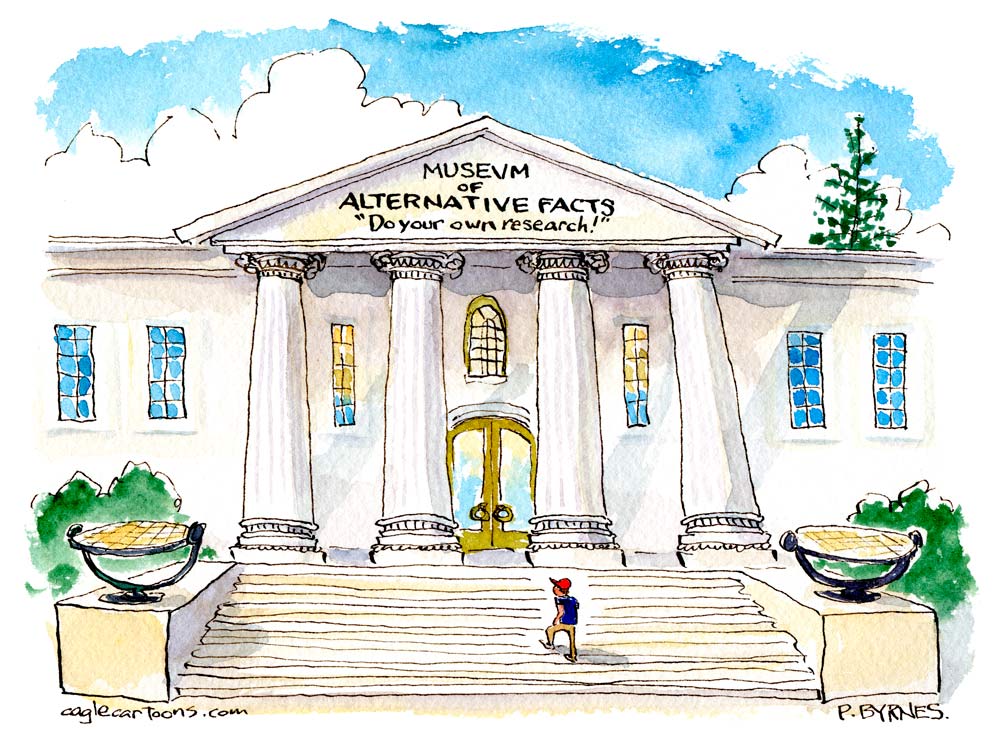 To include your event in the Briefing and Live Calendar, please fill out this form.
Weather: Mostly sunny. Showers and thunderstorms likely in the afternoon. Highs in the lower 90s. South winds 5 to 10 mph. Chance of rain 70 percent. Sunday Night: Partly cloudy. A chance of showers and thunderstorms, mainly in the evening. Lows in the mid 70s. Southeast winds 5 to 10 mph. Chance of rain 50 percent. Check tropical cyclone activity here, and even more details here. See the daily weather briefing from the National Weather Service in Jacksonville here.




Today at a Glance:
Palm Coast Farmers' Market at European Village: The city's only farmers' market is open every Sunday from noon to 4 p.m. at European Village, 101 Palm Harbor Pkwy, Palm Coast. With fruit, veggies, other goodies and live music. For Vendor Information email [email protected]
Grace Community Food Pantry, 245 Education Way, Bunnell, drive-thru open today from 1 to 4 p.m. The food pantry is organized by Pastor Charles Silano and Grace Community Food Pantry, a Disaster Relief Agency in Flagler County. Feeding Northeast Florida helps local children and families, seniors and active and retired military members who struggle to put food on the table. Working with local grocery stores, manufacturers, and farms we rescue high-quality food that would normally be wasted and transform it into meals for those in need. The Flagler County School District provides space for much of the food pantry storage and operations. Call 386-586-2653 to help, volunteer or donate.
Al-Anon Family Groups: Help and hope for families and friends of alcoholics. Meetings are every Sunday at Silver Dollar II Club, Suite 707, 2729 E Moody Blvd., Bunnell, and on zoom. More local meetings available and online too. Call 904-315-0233 or see the list of Flagler, Volusia, Putnam and St. Johns County meetings here.




In Coming Days:
September 11 Commemoration: The Palm Coast Fire Department invites the community to join them in remembering the 22nd Anniversary of the September 11th Terrorist Attacks at a Candlelight Memorial event at 7:00 p.m. on Monday, Sept. 11. The event will take place at Heroes Memorial Park in Palm Coast. During the ceremony, attendees will hear remarks from Palm Coast Fire Chief Kyle Berryhill and Palm Coast Mayor David Alfin and performances by the Choral Arts Society. "This memorial service provides an opportunity for our community to come together and show our enduring respect for the heroes and victims of that fateful day," said Palm Coast Fire Chief Kyle Berryhill. "We hope everyone will come and join us as we honor the memory of all those who lost their lives and stand together as a community to remember and pay our respects." This event is open to the public. Seating is limited, so early arrival is encouraged. The ceremony will begin promptly at 7:00 p.m. For more information, contact the Fire Department Public Information Officer, Lt. Patrick Juliano, by emailing [email protected].
September 16: Flagler OARS' 3rd Annual Recovery Festival at Veterans Park in Flagler Beach, from 3 to 9 p.m., with live bands, food trucks, exhibitors, hosted by Open Arms Recovery Services. Vendor booth space and sponsorships available. Click here or contact [email protected].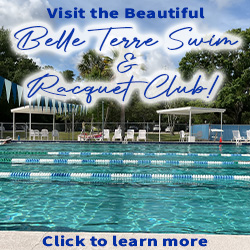 Keep in Mind: The Belle Terre Swim & Racquet Club is open, welcoming and taking new memberships, and if you enroll before Sept. 1, you'll beat the price increase kicking in then. Experience the many amenities including a lap pool, wading pool, tennis/pickleball courts, sauna, and a modern wellness center–all for less than what you'd pay just for a fitness center at your typical commercial gym. Friendly staff is available to answer any questions you may have about becoming a member. Belle Terre Swim and Racquet Club is the sort of place where you can connect with fellow community members and experience the welcoming atmosphere that sets BTSRC apart. If you have any questions, feel free to call at 386-446-6717. If you would like to learn more about our club and membership options please visit online.
Diary: Every time I pick up a few "Chobani Complete" bottles for my wife Cheryl I cuss and curse the price, at least at Publix: over $3 a bottle, significantly more than for a bottle of non-Belgian beer (it's about 50 cents less at Walmart, still a bit insane). But then I think about Mr. Chobani himself–actually, Hamdi Ulukaya, the Turkish or rather Kurdish immigrant who founded the company and who gives refugees a job every time he gets a chance. A famous saying of his: "The minute a refugee has a job, that's the minute they stop being a refugee." The guy grew up on a Kurdish farm, herding sheep. He's worth close to $2 billion now, after migrating to the United States only in 1994. Forbes: "With a loan from the Small Business Administration, he bought an old yogurt plant [in Upstate New York] in 2005 and developed a recipe inspired by his heritage." çoban in Turkish means shepherd. Ergo, Chobani. Is there anything more delectable than these ways of connecting us, by way of a bottle of yogurt picked up at Publix on Belle Terre Parkway in Palm Coast, with the pastures and shepherds of eastern Turkey? It doesn't stop there. Lebanon takes its name from the Arabic word for yogurt, laban, which has to do with how Phoenicians, my ancestors, called Lebanon "the white mountain," just as Hebrews' word for "white" is laban," as in the whiteness of the snows on Mount Lebanon, those snows of Jabal Sannin (Jabal is Arabic for mountain) I would wake up to every morning in our mountain home during winter months, Chobanis by the mountainful. Worth the trip, worth the price: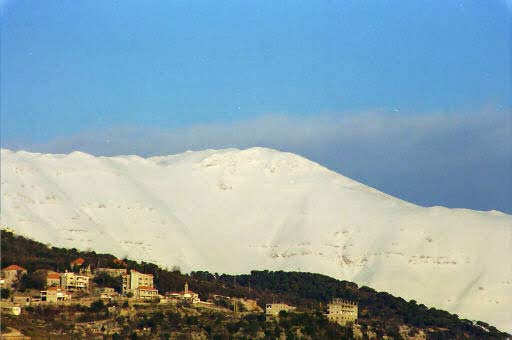 —P.T.
Now this: The anti-CEO playbook: Hamdi Ulukaya's Ted Talk.
View this profile on Instagram

The Live Calendar is a compendium of local and regional political, civic and cultural events. You can input your own calendar events directly onto the site as you wish them to appear (pending approval of course). To include your event in the Live Calendar, please fill out this form.
For the full calendar, go here.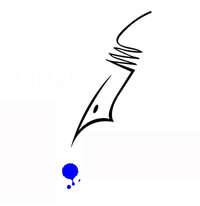 At first the track over Sannin led through pinnacles of watered rock, which the shepherds call 'ghosts'. Then the snow covered it in flat curves and lunettes, parting before small, damp meadows where crocuses and lilies grew, delicate on the mountain's strength. One by one the peaks lifted themselves around me: the zebra mass of Hermon; Zarour to the west, bony and luminous; and the Barouk ranges in the south, over whose crest Yusef had climbed as a child to pick mulberry-leaves for silk-worms, bringing them back still moist before dawn. Sannin was all clarity and bareness; the only sound the flowing of water under the snow-fields. From here the great Begaa valley spreads wrinkled through the hills. On the other side the Dog River falls steep and hidden to the sea, and the road to Damascus shows as a ridge, where the Roman camels carried silk to Berytus and went back into Chalcis with linen and sweet wine.
Ituraea, Canaan, Naphtali, all the wounded hills and valleys. and on a clear day you may see Cyprus, where ships of Tarshish dropped their silver anchors, and brought Adonis to the island kings.
–From Colin Thubron's The Hills of Adonis: A Quest in Lebanon (1968).