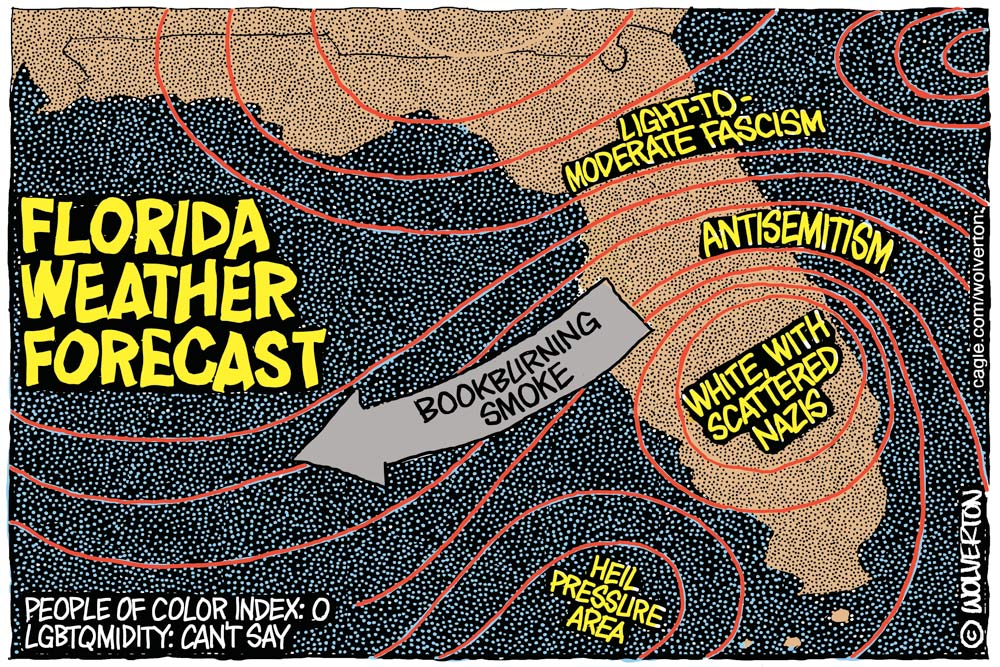 To include your event in the Briefing and Live Calendar, please fill out this form.
Weather: Partly cloudy. Showers and thunderstorms likely in the afternoon. Highs in the lower 90s. Temperature falling into the mid 80s in the afternoon. West winds around 5 mph, becoming southeast in the afternoon. Chance of rain 70 percent. Friday Night: Mostly cloudy with showers and thunderstorms likely in the evening, then mostly clear with a chance of showers and thunderstorms after midnight. Lows in the upper 60s. South winds around 5 mph. Chance of rain 70 percent. Check tropical cyclone activity here, and even more details here. See the daily weather briefing from the National Weather Service in Jacksonville here.




Today at a Glance:
Free For All Fridays with Host David Ayres, an hour-long public affairs radio show featuring local newsmakers, personalities, public health updates and the occasional surprise guest, starts a little after 9 a.m. after FlaglerLive Editor Pierre Tristam's Reality Check. Today's guest: Dale Martin, Flagler Beach's new city manager.  See previous podcasts here. On WNZF at 94.9 FM and 1550 AM.
The Blue 24 Forum, a discussion group organized by local Democrats, meets at 12:15 p.m. at the conference room behind the Beverly Beach Town Hall, 2735 North Oceanshore Boulevard, Beverly Beach. It normally meets at the Palm Coast Community Center, but will be meeting at Beverly Beach through Aug. 11. Come and add your voice to local, state and national political issues.
LGBTQ+ Night at Flagler Beach's Coquina Coast Brewing Company: The monthly LGBTQ+ social for adults is scheduled for every second Friday of the month from 8 to 11 p.m. at Coquina Coast Brewing Co., 318 Moody Boulevard, Flagler Beach. "Come together, make new friends and share some brews. Going strong since Oct 2021! We feature many genres of local LGBTQ+ talent in our community; comedy, burlesque, belly dance, drag, musicians, bingo games, etc. There is never a cover charge but donations are greatly appreciated! When you register, your email is used to keep you up to date on future LGBTQ+ friendly events.
Veterans Lunch and Learn: 11 a.m., Ormond Memorial Art Museum & Gardens, 78 East Granada Boulevard, Ormond Beach. Once a month Veterans are invited to experience an enriching museum or garden tour paired with a short art activity. Afterward, this Veteran-only group will enjoy soft music, pleasant conversations, and complimentary lunch. Advance registration is required for this free program, and spots are limited.



In Coming Days:
September 16: Flagler OARS' 3rd Annual Recovery Festival at Veterans Park in Flagler Beach, from 3 to 9 p.m., with live bands, food trucks, exhibitors, hosted by Open Arms Recovery Services. Vendor booth space and sponsorships available. Click here or contact [email protected].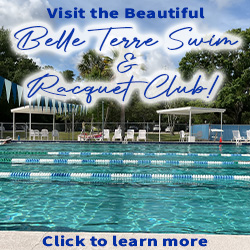 Keep in Mind: The Belle Terre Swim & Racquet Club is open, welcoming and taking new memberships, and if you enroll before Sept. 1, you'll beat the price increase kicking in then. Experience the many amenities including a lap pool, wading pool, tennis/pickleball courts, sauna, and a modern wellness center–all for less than what you'd pay just for a fitness center at your typical commercial gym. Friendly staff is available to answer any questions you may have about becoming a member. Belle Terre Swim and Racquet Club is the sort of place where you can connect with fellow community members and experience the welcoming atmosphere that sets BTSRC apart. If you have any questions, feel free to call at 386-446-6717. If you would like to learn more about our club and membership options please visit online.
Notably: It was Jane Addams's birthday a couple of days ago (Sept. 6, 1860). Still worth a remembrance. She was awarded the Nobel Peace Prize in 1931, four years before her death, only the second woman to win the prize (the forgotten Baroness Bertha von Suttner was the first: she'd written the anti-war novel, also forgotten, Lay Down Your Arms.) The Nobel site writes: "During World War I, she chaired a women's conference for peace held in the Hague in the Netherlands, and tried in vain to get President Woodrow Wilson of the USA to mediate peace between the warring countries. When the USA entered the war instead, Jane Addams spoke out loudly against this. She was consequently stamped a dangerous radical and a danger to US security. Addams was critical of the peace treaty that was forced on Germany in 1919, maintaining that it was so humiliating that it would lead to a German war of revenge." Of course, she was right.
Now this: Christopher Hitchens v. Dinesh D'Souza
View this profile on Instagram

The Live Calendar is a compendium of local and regional political, civic and cultural events. You can input your own calendar events directly onto the site as you wish them to appear (pending approval of course). To include your event in the Live Calendar, please fill out this form.
For the full calendar, go here.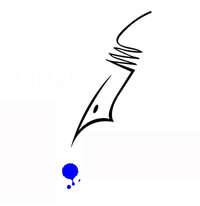 Daytona was like an occupied city. There seemed to be no laws that governed the behavior of Marine pilots; nothing was prohibited; there were not even any proprieties. Many of the girls there were camp-followers, sluttish and obliging. It was said that an enlisted man had gotten syphilis in his big toe while sitting in a booth of a beach-side bar opposite such a girl in a bathing suit. Hotel clerks would register any couple under any name; bartenders were always willing to ignore the fact that none of us was old enough to drink legally; the police might scold, but they never arrested us. Taylor once destroyed the awning of a store while trying to climb it to get to a second-story window where he had seen a girl. No one suggested that he should pay for the damage, and certainly such a thing didn't occur to him. The town had surrendered to a barbarian invasion.
–From Samuel Hynes's Flights of Passage (1988).