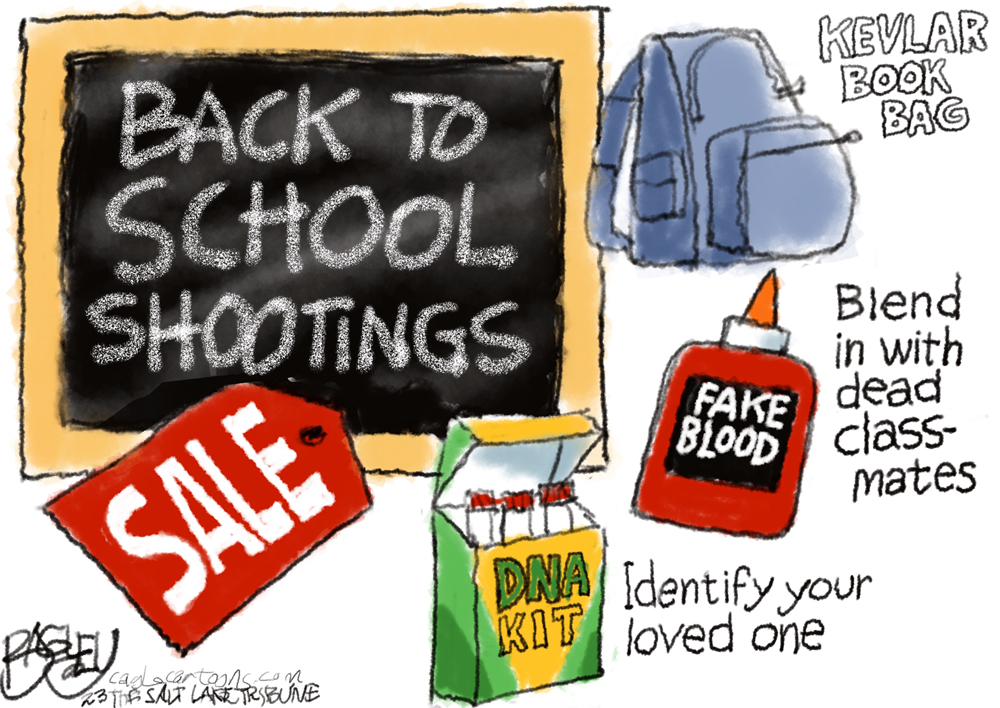 To include your event in the Briefing and Live Calendar, please fill out this form.
Weather: Partly cloudy. A slight chance of showers this morning. Highs in the upper 80s. Northeast winds 5 to 10 mph. Chance of rain 20 percent. Tonight: Mostly clear. Lows in the lower 70s. Northeast winds 5 to 10 mph.Check tropical cyclone activity here, and even more details here. See the daily weather briefing from the National Weather Service in Jacksonville here.




Today at a Glance:
Sunday Chess Club at Chabad of Palm Coast, 160 Cypress Point Parkway (City Marketplace) #A208, Palm Coast: We are excited to continue our new activity for children: Chess Club! This class will be taught by chess teacher Yuriy Geller and hosted at Chabad. The time is 10-11am on Sundays, beginning next Sunday, July 2. It is free and snacks will be provided. If you'd like your children to join, please email [email protected]
Palm Coast Farmers' Market at European Village: The city's only farmers' market is open every Sunday from noon to 4 p.m. at European Village, 101 Palm Harbor Pkwy, Palm Coast. With fruit, veggies, other goodies and live music. For Vendor Information email [email protected]
Grace Community Food Pantry, 245 Education Way, Bunnell, drive-thru open today from 1 to 4 p.m. The food pantry is organized by Pastor Charles Silano and Grace Community Food Pantry, a Disaster Relief Agency in Flagler County. Feeding Northeast Florida helps local children and families, seniors and active and retired military members who struggle to put food on the table. Working with local grocery stores, manufacturers, and farms we rescue high-quality food that would normally be wasted and transform it into meals for those in need. The Flagler County School District provides space for much of the food pantry storage and operations. Call 386-586-2653 to help, volunteer or donate.
Al-Anon Family Groups: Help and hope for families and friends of alcoholics. Meetings are every Sunday at Silver Dollar II Club, Suite 707, 2729 E Moody Blvd., Bunnell, and on zoom. More local meetings available and online too. Call 904-315-0233 or see the list of Flagler, Volusia, Putnam and St. Johns County meetings here.




In Coming Days:
September 16: Flagler OARS' 3rd Annual Recovery Festival at Veterans Park in Flagler Beach, from 3 to 9 p.m., with live bands, food trucks, exhibitors, hosted by Open Arms Recovery Services. Vendor booth space and sponsorships available. Click here or contact [email protected].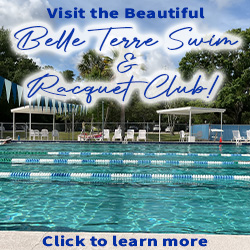 Keep in Mind: The Belle Terre Swim & Racquet Club is open, welcoming and taking new memberships, and if you enroll before Sept. 1, you'll beat the price increase kicking in then. Experience the many amenities including a lap pool, wading pool, tennis/pickleball courts, sauna, and a modern wellness center–all for less than what you'd pay just for a fitness center at your typical commercial gym. Friendly staff is available to answer any questions you may have about becoming a member. Belle Terre Swim and Racquet Club is the sort of place where you can connect with fellow community members and experience the welcoming atmosphere that sets BTSRC apart. If you have any questions, feel free to call at 386-446-6717. If you would like to learn more about our club and membership options please visit online.
Notably: A few days ago it was a reprise of Pacho Flores, the Mexican trumpetist. Today, in a bit of an echo of Sunday Morning Coming Down, it's a reprise of a Schubert sonata I cannot get enough of, on days that only he, or Kristofferson, could describe. We've had a few difficult days–weeks, months really: we've had a bit of a life–so by way of those harmless narcotics with immensely more benefits than narcotics, there are days when there can only be Schubert, by way of mass. I've run this piece before, but not performed by this pianist. And like Borges says of a book being re-written each time it's read, a piece of music is never the same even when performed by the same pianist, let alone by a different one.
—P.T.
Now this: Schubert's Piano Sonata Nr. 13 in A major D.664, performed by Vadim Chaimovich.
View this profile on Instagram

The Live Calendar is a compendium of local and regional political, civic and cultural events. You can input your own calendar events directly onto the site as you wish them to appear (pending approval of course). To include your event in the Live Calendar, please fill out this form.
For the full calendar, go here.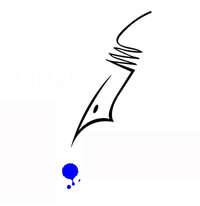 The whole drug industry campaign for mood drugs in the 1960s was to broaden to absurd limits the definition of illness to include every upset, every disappointment, and every vague problem encountered in day-to-day living. Each was a ripe candidate for drug-taking. If the facts in these ads were not untruths, then their implications often were. Roche Labs pushed its tranquilizer twins for a variety of "illnesses," although they were careful never to urge the use of Librium and Valium for treatment of the same problem. But the cumulative effect of the advertising in medical journals was to cover every problem encountered in a doctor's office: tension, anxiety, muscle spasms, even something called the "intervals," described as that worrisome time when one wonders about some dark possibility in the future. Rapid pulse, faintness, breathlessness, missed periods, hot flashes, fear, and depression were all apt candidates for either tranquilizers, stimulants, depressants, or antidepressants, or all of those. There was a chemical solution for everything.
–From John Pekkanen, The American Connection (1973).