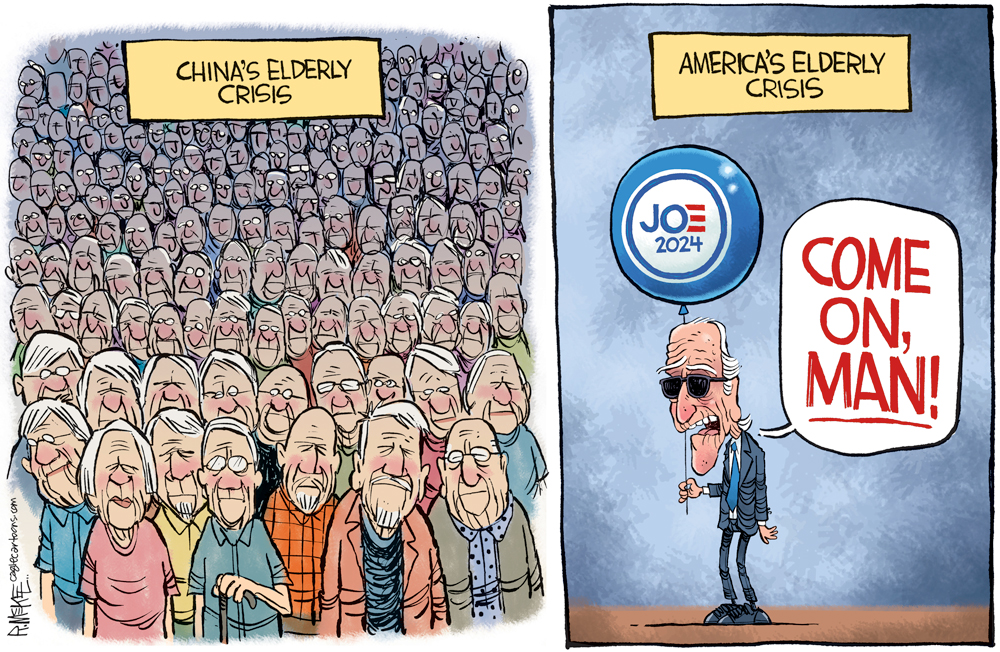 To include your event in the Briefing and Live Calendar, please fill out this form.
Weather: Partly cloudy with a chance of showers. A slight chance of thunderstorms in the afternoon. Highs in the upper 80s. Northeast winds 10 to 15 mph with gusts up to 25 mph. Chance of rain 40 percent. Saturday Night: Partly cloudy. A slight chance of showers and thunderstorms in the evening. Lows in the lower 70s. Northeast winds 10 to 15 mph, diminishing to around 5 mph after midnight. Chance of rain 20 percent.  Check tropical cyclone activity here, and even more details here. See the daily weather briefing from the National Weather Service in Jacksonville here.




Today at a Glance:
Monthly Volunteer Clean-Up Day at the Florida Agriculture Museum, 2 to 5 p.m. at 7900 Old Kings Road N., Palm Coast. All chores will be light-duty cleanup. You'll be working on things like cleaning exhibits and keeping the farm and venue in tip-top shape for visitors, staff and animals. This is a perfect opportunity for teenagers who need community service hours for school; or any volunteer services who need community service hours. The museum provides all supplies. Just bring your gloves and drinking water. Check-in at the Gift Shop to fill out the volunteer form. Call (386) 446-7630.
The Saturday Flagler Beach Farmers Market is scheduled for 9 a.m. to 1 p.m. today at Wickline Park, 315 South 7th Street, featuring prepared food, fruit, vegetables , handmade products and local arts from more than 30 local merchants. The market is hosted by Flagler Strong, a non-profit.
The Flagler Beach All Stars hold their monthly beach clean-up starting at 9 a.m. in front of the Flagler Beach pier. All volunteers welcome.
Grace Community Food Pantry, 245 Education Way, Bunnell, drive-thru open today from 10 a.m. to 1 p.m. The food pantry is organized by Pastor Charles Silano and Grace Community Food Pantry, a Disaster Relief Agency in Flagler County. Feeding Northeast Florida helps local children and families, seniors and active and retired military members who struggle to put food on the table. Working with local grocery stores, manufacturers, and farms we rescue high-quality food that would normally be wasted and transform it into meals for those in need. The Flagler County School District provides space for much of the food pantry storage and operations. Call 386-586-2653 to help, volunteer or donate.
Sunshine and Sandals Social at Cornerstone: Every first Saturday we invite new residents out to learn everything about Flagler County at Cornerstone Center, 608 E. Moody Blvd, Bunnell, 1 to 2:30 p.m. We have a great time going over dog friendly beaches and parks, local social clubs you can be a part of as well as local favorite restaurants.




In Coming Days:
September 16: Flagler OARS' 3rd Annual Recovery Festival at Veterans Park in Flagler Beach, from 3 to 9 p.m., with live bands, food trucks, exhibitors, hosted by Open Arms Recovery Services. Vendor booth space and sponsorships available. Click here or contact [email protected].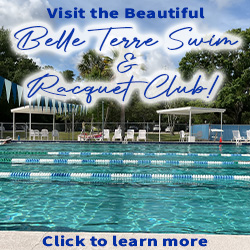 Keep in Mind: The Belle Terre Swim & Racquet Club is open, welcoming and taking new memberships, and if you enroll before Sept. 1, you'll beat the price increase kicking in then. Experience the many amenities including a lap pool, wading pool, tennis/pickleball courts, sauna, and a modern wellness center–all for less than what you'd pay just for a fitness center at your typical commercial gym. Friendly staff is available to answer any questions you may have about becoming a member. Belle Terre Swim and Racquet Club is the sort of place where you can connect with fellow community members and experience the welcoming atmosphere that sets BTSRC apart. If you have any questions, feel free to call at 386-446-6717. If you would like to learn more about our club and membership options please visit online.
Storytime: Henry James's "A Light Man" (1869, 1884): I forget how much, even without narcotics or a self-induced coma, I can enjoy Henry James despite my airs, to say nothing of his and his much-maligned reputation. There's only so much minimalist Carver or Hemingway one can take. "A Light Man" is a relatively early James story. It's a study in the smugness of the disagreeable (so it could be a study in James's style). Soon after Maximus (Max) Austin returns from living in Europe and decides, after a 10-mile walk along Broadway, that "I do not blush for my country," his friend Theodore Lisle invites him to spend a month with him at the estate of Frederick Sloane. Theodore is Sloane's secretary. Sloane is old, ill, dying, and rich. Austin is dissolute in mind, but not in action. He likes having nothing to do. He likes judging. He likes imagining himself basking in other people's money (Brandeis was a few years away yet). He judges Theodore, judges Sloane (and judges himself, redeeming the facility of the first two gavels' clang): "The old man bores me, puzzles me, and amuses me." He does not find him pedantic, but calls him "a man of fancy." Fancy is not entirely intended as a compliment, though there may be a touch of jealousy in the judgment: Sloane is living his end of life as he's lived life, for its own sake. He does not seem overly frightened by his fate. Maybe he fancies death as he fancied life: it is all a fancy. Max can't accept that. Theodore writes letters for Sloane, reads to him. To Max that seems demeaning, though what he does himself doesn't impress him, either: "I blush for my slothful inaction" (that's the original version; James later revised it to: "I blush for my beastly laziness," not necessarily an improvement). "It isn't that I am willing to stay here a month, but that I'm willing to stay here six." Theodore falls ill. Max of course takes his place as Sloane's secretary and companion. There's a Machiavelli behind every Max. Eventually he puts himself in mind of becoming Sloane's favorite and winning his fortune, getting written into his will, and writing Theodore out. It almost works. Sloane wants it. He asks Max to get the will, to burn it. Max finds Theodore holding it. He tells him of his scheme, tells Theodore he prizes his friendship. That's the Henry touch: for all the scheming and deceiving and machinating, men's honor requires them to own up, if only as one more step in the scheme. Theodore burns the will, unaware that he was named in it as the only possible inheritor, absent an automatic transfer to the nearest kin. For there is one. Sloane dies. Neither is to inherit. Max telegraphs the half-niece who inherited the fortune, a character unheard of until now. The implication, my shallow reading tells me, is that he would marry her and get his hands on the money. It's pretty presumptuous, but also very Jamesian: his women seem to have less, far less agency than his men. The first version of the story, the one in the Library of America edition, finished with this line: "I have lost a fortune; but  have irretrievably lost a friend? I'm sure I can't say." The friend being Theodore. The subsequent version had this line, as if to hammer the point: "Yes, I shall wait for Miss Meredith."
—P.T.
Now this:
View this profile on Instagram

The Live Calendar is a compendium of local and regional political, civic and cultural events. You can input your own calendar events directly onto the site as you wish them to appear (pending approval of course). To include your event in the Live Calendar, please fill out this form.
For the full calendar, go here.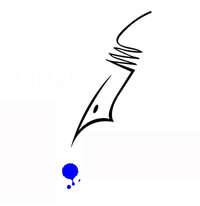 Then it was ten- thirty, and I was back on the bus with Ike and Johnson, remembering how her body felt under the starched cotton, and lying about how I had made out, and all the time my genitals feeling like cannonballs. I was no more ready for women than I was ready for war. Sex was another military skill that I hadn't yet acquired. […] There were nice girls in our lives, too. Being middle-class is more than a social station, it's a kind of destiny. A middle-class boy from Minneapolis will seek out nice middle-class girls, in Memphis or anywhere else, will take them out on middle-class dates and try to put his hand inside their middle-class under-pants. And he will fail. It was all a story that had already been written.
–From Samuel Hynes's Flight of Passage (1988).