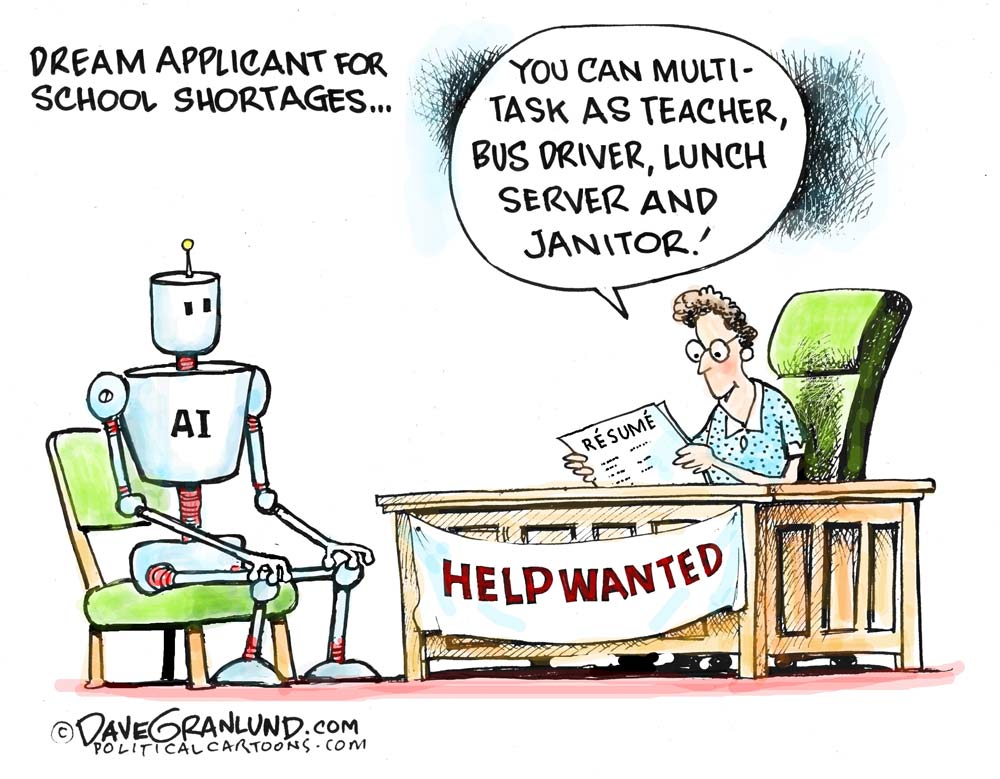 To include your event in the Briefing and Live Calendar, please fill out this form.
Weather: Partly cloudy. A chance of showers and thunderstorms in the afternoon. Highs in the lower 90s. North winds around 5 mph, becoming northeast with gusts up to 20 mph in the afternoon. Chance of rain 40 percent. Heat index values up to 105. Wednesday Night: Partly cloudy with a chance of showers and thunderstorms. Lows in the mid 70s. Northeast winds 5 to 10 mph. Chance of rain 50 percent. Check tropical cyclone activity here. See the daily weather briefing from the National Weather Service in Jacksonville here.




Today at a Glance:
Palm Coast government job fair: Interested in a career in local government? Seeking competitive salary and benefits packages? Join our team – We are hiring! The Human Resources department will be hosting a Job Fair on Wednesday, August 23, 2023, from 1 p.m. to 6 p.m. at the Palm Coast Community Center located at 305 Palm Coast Pkwy. Bring your resumes and meet with City staff on-site to answer questions about the positions currently available. Applicants will have a chance to speak to supervisors related to their field of interest. Multiple positions are currently available and Human Resources is actively recruiting to fulfill department needs. For a full list of open positions, visit palmcoastgov.com/jobs. For more information, contact Human Resources at [email protected] or (386) 986-3718. Stay updated on employment opportunities with the City of Palm Coast by subscribing to Job Posting Notifications.
Adventhealth Palm Coast is hosting a health and wellness expo at the VFW Post at 47 Old Kings Road North from 8 a.m. to 3 p.m. Free admission. Blood pressure and financial checks. Numerous vendors will be present.
Separation Chat, Open Discussion: The Atlantic Chapter of Americans United for the Separation of Church and State hosts an open, freewheeling discussion on the topic here in our community, around Florida and throughout the United States, noon to 1 p.m. at its new location, Pine Lakes Golf Club Clubhouse Pub & Grillroom (no purchase is necessary), 400 Pine Lakes Pkwy, Palm Coast (0.7 miles from Belle Terre Parkway). Call (386) 445-0852 for best directions. All are welcome! Everyone's voice is important. For further information email [email protected] or call Merrill at 804-914-4460.
The Flagler County Public Library Book Club meets at the Meeting Room of the Palm Coast Branch Library,  2500 Palm Coast Pkwy NW, Palm Coast, from 2:45 to 4:30 p.m. Today's title: The Seven Husbands of Evelyn Hugo, by Kim Michele Richardson.  No reservations are required, but please call to verify the date and time of the meeting.  New members are always welcome so just show up to join in the literary fun.
Weekly Chess Club for Teens, Ages 9-18, at the Flagler County Public Library: Do you enjoy Chess, trying out new moves, or even like some friendly competition?  Come visit the Flagler County Public Library at the Teen Spot every Wednesday from 4 to 5 p.m. for Chess Club. Everyone is welcome, for beginners who want to learn how to play all the way to advanced players. For more information contact the Youth Service department 386-446-6763 ext. 3714 or email us at [email protected]
The Circle of Light Course in Miracles study group meets at Vedic Moons, 4984 Palm Coast Parkway NW, Palm Coast, Fl every Wednesday at 1:20 PM. There is a $2 love donation that goes to the store for the use of their room.   If you have your own book, please bring it.  All students of the Course are welcome.  There is also an introductory group at 1:00 PM. The group is facilitated by Aynne McAvoy, who can be reached at [email protected].




In Coming Days:
September 16: Flagler OARS' 3rd Annual Recovery Festival at Veterans Park in Flagler Beach, from 3 to 9 p.m., with live bands, food trucks, exhibitors, hosted by Open Arms Recovery Services. Vendor booth space and sponsorships available. Click here or contact [email protected].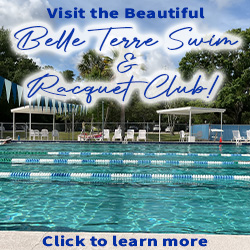 Keep in Mind: The Belle Terre Swim & Racquet Club is open, welcoming and taking new memberships, and if you enroll before Sept. 1, you'll beat the price increase kicking in then. Experience the many amenities including a lap pool, wading pool, tennis/pickleball courts, sauna, and a modern wellness center–all for less than what you'd pay just for a fitness center at your typical commercial gym. Friendly staff is available to answer any questions you may have about becoming a member. Belle Terre Swim and Racquet Club is the sort of place where you can connect with fellow community members and experience the welcoming atmosphere that sets BTSRC apart. If you have any questions, feel free to call at 386-446-6717. If you would like to learn more about our club and membership options please visit online.
Notebook: One of the great sites of Roman ruins in the world happened to be nearly in our backyard as I was growing up in Lebanon: Baalbek, in the Bekaa valley. It's a UNESCO Heritage site: "This Phoenician city, where a triad of deities was worshipped, was known as Heliopolis during the Hellenistic period. It retained its religious function during Roman times, when the sanctuary of the Heliopolitan Jupiter attracted thousands of pilgrims. Baalbek, with its colossal structures, is one of the finest examples of Imperial Roman architecture at its apogee." In a sense, not much is left but skeletal remains of the complex of temples. On the other hand, the Temple of Bacchus is still standing almost entire but for its roof. The Temple of Jupiter is down to six columns, just six iconic columns that, by themselves, are as close to symbolizing Lebanon as its cedars. I took this picture during my last visit in 2000. You can see the Temple of Bacchus in the background, and the snowed up range of the Anti-Lebanon mountains in the distance, beyond the city of Baalbek proper: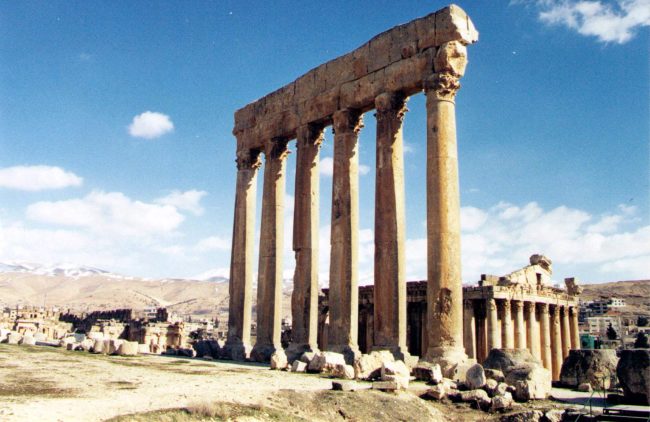 The city, incidentally, is currently under the control of Hezbollah, as are the ruins. But if there is rare credit that may be given these fanatics, it is this: they have protected and maintained the ruins, welcoming visitors. That's an aside. The other day I was reading Gibbon, who frequently mentions Baalbek, but also, in that segment, referred to the 18th century drawings by Robert Wood of Baalbek. I was not aware of them. I looked them up, and came up with this:
Notice the columns: nine, not six. The website from which I got the image notes three fell during a 1759 earthquake, "devastating" to the Middle East (four years after the Lisbon earthquake made famous by Voltaire's agony in the form of a poem). To me it's a wonder these columns are still standing. I look at them, in whatever picture or image, or in my memory, and I feel as I felt when I stood before them: a strange sense of proximity–reverential, humbling, sublime–with both the immensity and minuteness of time that I felt at the foot of the redwoods in California, and that I occasionally feel looking at stars, on those very starry nights when I linger outside long enough for the stars to have their narcotic effect. Ruins are that paradox: the permanence and impermanence of what we are, what we do, how long our history has been, and really how minute, how infinitesimal, compared with the planet's age, compared with the age of this universe. I have more to say about that fallen column you see against the wall of the Temple of Bacchus: it is among my earliest childhood memories, wrapped up in memories of my father. But of that another day.
—P.T.
Now this:

The Live Calendar is a compendium of local and regional political, civic and cultural events. You can input your own calendar events directly onto the site as you wish them to appear (pending approval of course). To include your event in the Live Calendar, please fill out this form.
For the full calendar, go here.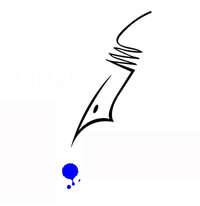 As for the temple of Baalbek, I didn't know that one could be in love with columns. It's nevertheless true. I must say that, between the color of the sun and the stones, this colonnade seems like chiseled vermillion. ("Quand au temple de Baalbek, je ne croyais pas qu'on pût être amoureux d'une colonnade: c'est pourtant vrai. Il faut dire que cette colonnade à l'air d'être en vermeil ciselé, à cause de la couleur des pierres et du soleil.")
–From Flaubert's letters.