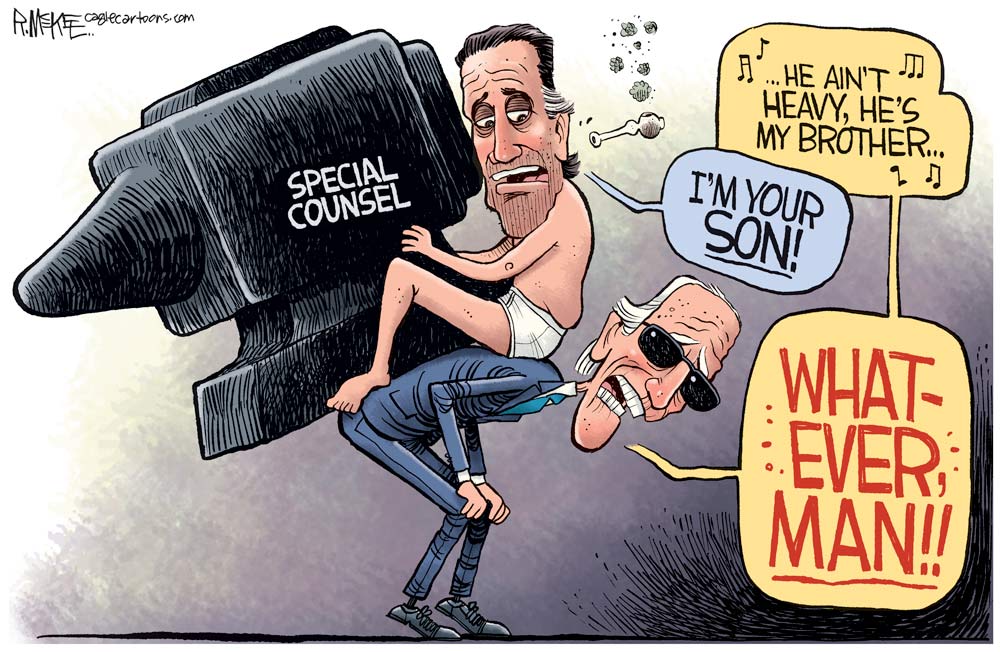 To include your event in the Briefing and Live Calendar, please fill out this form.
Weather: Showers likely with a slight chance of thunderstorms in the morning, then showers and thunderstorms in the afternoon. Highs in the lower 90s. East winds 10 to 15 mph. Chance of rain 80 percent. Sunday Night: Mostly clear. A chance of showers and thunderstorms in the evening. Lows in the upper 70s. East winds 5 to 10 mph. Chance of rain 50 percent. Check tropical cyclone activity here. See the daily weather briefing from the National Weather Service in Jacksonville here.




Today at a Glance:
Sunday Chess Club at Chabad of Palm Coast, 160 Cypress Point Parkway (City Marketplace) #A208, Palm Coast: We are excited to continue our new activity for children: Chess Club! This class will be taught by chess teacher Yuriy Geller and hosted at Chabad. The time is 10-11am on Sundays, beginning next Sunday, July 2. It is free and snacks will be provided. If you'd like your children to join, please email [email protected]
Palm Coast Farmers' Market at European Village: The city's only farmers' market is open every Sunday from noon to 4 p.m. at European Village, 101 Palm Harbor Pkwy, Palm Coast. With fruit, veggies, other goodies and live music. For Vendor Information email [email protected]
Grace Community Food Pantry, 245 Education Way, Bunnell, drive-thru open today from 1 to 4 p.m. The food pantry is organized by Pastor Charles Silano and Grace Community Food Pantry, a Disaster Relief Agency in Flagler County. Feeding Northeast Florida helps local children and families, seniors and active and retired military members who struggle to put food on the table. Working with local grocery stores, manufacturers, and farms we rescue high-quality food that would normally be wasted and transform it into meals for those in need. The Flagler County School District provides space for much of the food pantry storage and operations. Call 386-586-2653 to help, volunteer or donate.
Al-Anon Family Groups: Help and hope for families and friends of alcoholics. Meetings are every Sunday at Silver Dollar II Club, Suite 707, 2729 E Moody Blvd., Bunnell, and on zoom. More local meetings available and online too. Call 904-315-0233 or see the list of Flagler, Volusia, Putnam and St. Johns County meetings here.




In Coming Days:
September 16: Flagler OARS' 3rd Annual Recovery Festival at Veterans Park in Flagler Beach, from 3 to 9 p.m., with live bands, food trucks, exhibitors, hosted by Open Arms Recovery Services. Vendor booth space and sponsorships available. Click here or contact [email protected].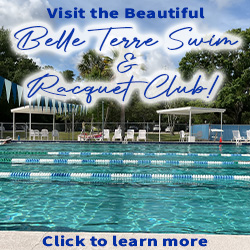 Keep in Mind: The Belle Terre Swim & Racquet Club is open, welcoming and taking new memberships, and if you enroll before Sept. 1, you'll beat the price increase kicking in then. Experience the many amenities including a lap pool, wading pool, tennis/pickleball courts, sauna, and a modern wellness center–all for less than what you'd pay just for a fitness center at your typical commercial gym. Friendly staff is available to answer any questions you may have about becoming a member. Belle Terre Swim and Racquet Club is the sort of place where you can connect with fellow community members and experience the welcoming atmosphere that sets BTSRC apart. If you have any questions, feel free to call at 386-446-6717. If you would like to learn more about our club and membership options please visit online.
Storytime: William Maxwell's "Over By the River" (The New Yorker, 1974). A wonderful story that seems to recreate Jane Jacobs's unforgettable description of the life of a city block in The Death and Life of Great American Cities, published not terribly long before Maxwell's story. I imagine the two ran in the same circles (her was the fiction editor at The New Yorker). Maxwell applies the trope to George and Iris Carrington, a wealthy couple–he works, she does not–and their young daughters, Laurie and Cindy. They live by the Hudson on Manhattan's West Side. They all have dreams and nightmares, many nightmares. Cindy dreams of a tiger she becomes afraid of everywhere she goes. Iris dreams of George having a heart attack. The couple need a housemaid and take a long time finding the right one, Bessie, who becomes imperious before the family realizes what a good heart she has (a bit condescending here: Bessie is Black). There is an undercurrent of unease throughout the story, an edge as if always poised to slice. It's the unease of living in New York, an unease that most of us New Yorkers prefer to cloak as excitement. There is James Jackson the vagrant junkie, the mentally unstable homeless woman, the neighbors' cook who one night slips over the railing and drowns herself in the East River. There is George's own vision of himself in the mirror as he shaves: "With his safety razor ready to begin a downward sweep, George Carrington studied the leathered face in the mirror of the medicine cabinet. He shook his head. There was a fatal flaw in his character: Nobody was ever as real to him as he was to himself. If people knew how little he cared whether they lived or died, they wouldn't want to have anything to do with him." That's the real slice, the real cut: I never got the sense that George Carrington, for all his name's suggestion to the contrary, cared for his wife, or for his children, much. He has stopped seeing his family's faces in the photo he keeps of them on his desk, but switches on his fatherly role when he gets home. And yet: the reflection contradicts the tears George sheds when Cindy tells him he is the greatest father (but isn't that fueling flattery to a narcissist?) and when, at the end, he sees Lauren promoted to her next grade. A grade closer to her leaving home. There is longing ("To be sailing down the East River on a ship that was headed for open waters…") and a bit of claustrophobia, as far as Iris is concerned: "… she waited for her soul, which left her during the night, to return and take its place in her body" the moment everyone leaves for school and work. The damning thought is not developed beyond that. She is the least developed of the characters. Maxwell was editing Updike at the time: would he have let Updike get away with the ellipse? These scenes from a marriage seem to reflect less of a marriage, more of endurance game. There is a wandering quality to the story, which draws a lot of its strength from its juxtaposition of lives in stratas of age, wealth, lack of wealth, station in life, expectations. "Who said Happiness is the light shining on the water. The water is cold and dark and deep." Actually, no one said it: William Maxwell does.
—P.T.
Now this:

The Live Calendar is a compendium of local and regional political, civic and cultural events. You can input your own calendar events directly onto the site as you wish them to appear (pending approval of course). To include your event in the Live Calendar, please fill out this form.
For the full calendar, go here.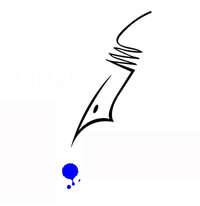 "… taking an intellectual woman into your home was like taking in a baby raccoon. They were both amusing for awhile but soon became randomly vicious and learned how to open the refrigerator."
–From Charles Portis's Gringos (1991).