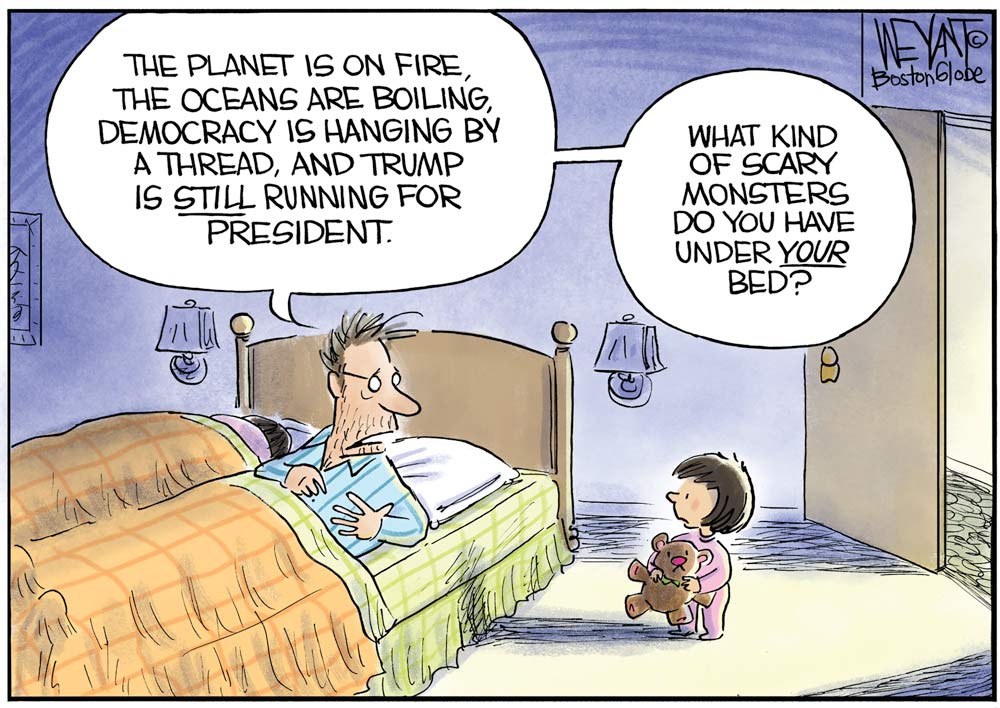 To include your event in the Briefing and Live Calendar, please fill out this form.
Weather: Partly cloudy. Showers and thunderstorms in the afternoon. Highs in the upper 90s. Southwest winds 5 to 10 mph. Chance of rain 90 percent. Heat index values up to 112. Tuesday Night: Mostly cloudy. Showers and thunderstorms, mainly in the evening. Lows in the upper 70s. South winds 5 to 10 mph. Chance of rain 90 percent. Heat index values up to 105 early in the evening. See the daily weather briefing from the National Weather Service in Jacksonville here.




Today at a Glance:
The Palm Coast City Council meets at 9 a.m. at City Hall. For agendas, minutes, and audio access to the meetings, go here. For meeting agendas, audio and video, go here.
The Flagler County School Board meets at 1 p.m. in an information workshop, with a significant segment of the discussion devoted to the search for the next superintendent. The board meets in the training room on the third floor of the Government Services Building, 1769 East Moody Boulevard, Bunnell. The Board meets again at 6 p.m. in Board Chambers on the first floor of the Government Services Building, 1769 East Moody Boulevard, Bunnell. Board meeting documents are available here. The meeting is open to the public and includes public speaking segments. Board meeting documents are available here.
Food Truck Tuesdays is presented by the City of Palm Coast on the third Tuesday of every month from March to October. Held at Central Park in Town Center, visitors can enjoy gourmet food served out of trucks from 5 to 8 p.m.–mobile kitchens, canteens and catering trucks that offer up appetizers, main dishes, side dishes and desserts. Foods to be featured change monthly but have included lobster rolls, Portuguese cuisine, fish and chips, regional American, Latin food, ice cream, barbecue and much more. Many menus are kid-friendly. Proceeds from each Food Truck Tuesday event benefits a local charity.




In Coming Days:
September 16: Flagler OARS' 3rd Annual Recovery Festival at Veterans Park in Flagler Beach, from 3 to 9 p.m., with live bands, food trucks, exhibitors, hosted by Open Arms Recovery Services. Vendor booth space and sponsorships available. Click here or contact [email protected].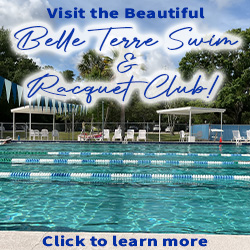 Keep in Mind: The Belle Terre Swim & Racquet Club is open, welcoming and taking new memberships, and if you enroll before Sept. 1, you'll beat the price increase kicking in then. Experience the many amenities including a lap pool, wading pool, tennis/pickleball courts, sauna, and a modern wellness center–all for less than what you'd pay just for a fitness center at your typical commercial gym. Friendly staff is available to answer any questions you may have about becoming a member. Belle Terre Swim and Racquet Club is the sort of place where you can connect with fellow community members and experience the welcoming atmosphere that sets BTSRC apart. If you have any questions, feel free to call at 386-446-6717. If you would like to learn more about our club and membership options please visit online.
Editorial Notebook: Disappointing, not surprising, to read that Lebanon's culture minister is forbidding the release of the Barbie movie there. It was scheduled to hit theaters on Aug. 31. Mohammed Mortada, the minister, was a judge, a former member of Lebanon's Supreme Judicial Council, and a former member of the faculty at al-Hikma University in Beirut – Faculty of Economics and Business Administration: not the sort of background you'd associate with a fanatical fool, but for this: he is an Amal Movement representative in the cabinet, Amal is the calmer Hezbollah, representing the less rabid Shiites of the country, but Shiites nonetheless: the once enlightened Muslim sect hasn't been too enlightened in recent centuries. From Mortada's statement, as translated by L'Orient-Le Jour's English version (show-off disclosure: my mother used to write for L'Orient, which was read in every home I went to as a child, mine included: it was my first newspaper): "The film goes against moral and religious values in Lebanon, as it encourages perversity and gender transformation while calling for the rejection of patriarchy and ridiculizing the role of mothers. "The Ministry of Culture and all concerned parties are called on to respect the decisions taken after the ministerial consultative meeting in Dimane on Tuesday … which underlined the … respect of family values." Mortada and DeSantis must share the same press guy. The paper goes on: "Last week, Al Mayadeen TV, a Hezbollah-aligned TV Station, published a video on Instagram criticizing the movie for promoting "extreme feminism and homosexuality." […] Movies in Lebanon are regularly banned or partially censored over controversial issues. In June, the country banned Spider-Man: Across the Spider-Verse over a transgender pride flag, which briefly appears in the background of one scene." I had not imagined Lebanon to be Christy Chong's next Mediterranean vacation.
—P.T.
Now this:

The Live Calendar is a compendium of local and regional political, civic and cultural events. You can input your own calendar events directly onto the site as you wish them to appear (pending approval of course). To include your event in the Live Calendar, please fill out this form.
For the full calendar, go here.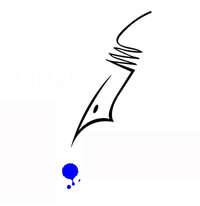 Barbie, the world's most famous plastic bombshell, is now legally free to pose nude in sexually explicit or controversial artistic photographs, a federal judge in Los Angeles ruled on Monday in what legal experts called "a blow" to the world's No. 1 toymaker, Mattel Inc. U.S. District Court Judge Ronald Lew ruled on Monday that the free speech rights of Utah artist Tom Forsythe — who was sued by Mattel two years ago after he parodied Barbie dolls in a series of photographs meant as a stinging social comment — outweigh the company's trademarks and intellectual property rights as they relate to the 42-year-old doll. "The ruling doesn't mean it's open season (to exploit products by) Mattel, it means there is a certain amount of breathing room for artists who want to use a commercial symbol that has tremendous cultural meaning, for purposes of artistic expression," Forsythe's attorney Simon Frankel said. Adrian Pruetz, an attorney for Mattel, was not immediately available for comment Monday. Forsythe's limited edition photographs were taken in 1998 and use Barbie in an attempt to skewer the stereotyping of women and commodification of female bodies. Exhibited several times in the Western United States and offered for sale on Forsythe's Web site (http://www.creativefreedomdefense.org/), they depict, among other images, a "Missionary Barbie," unclothed on her back with an electric beater pointed towards her body in a suggestive way; "Barbie Enchiladas," naked Barbies wrapped in a tortillas, covered with tomato sauce, and lying in a baking pan; a "Heatwave" Barbie who reclines in a toaster oven, a "Malted Barbie," who peeks demurely out of a milkshake machine, and "Blue Ice" Barbie, who poses nude in a martini glass.
–From a Reuters story, Aug. 13, 2001.