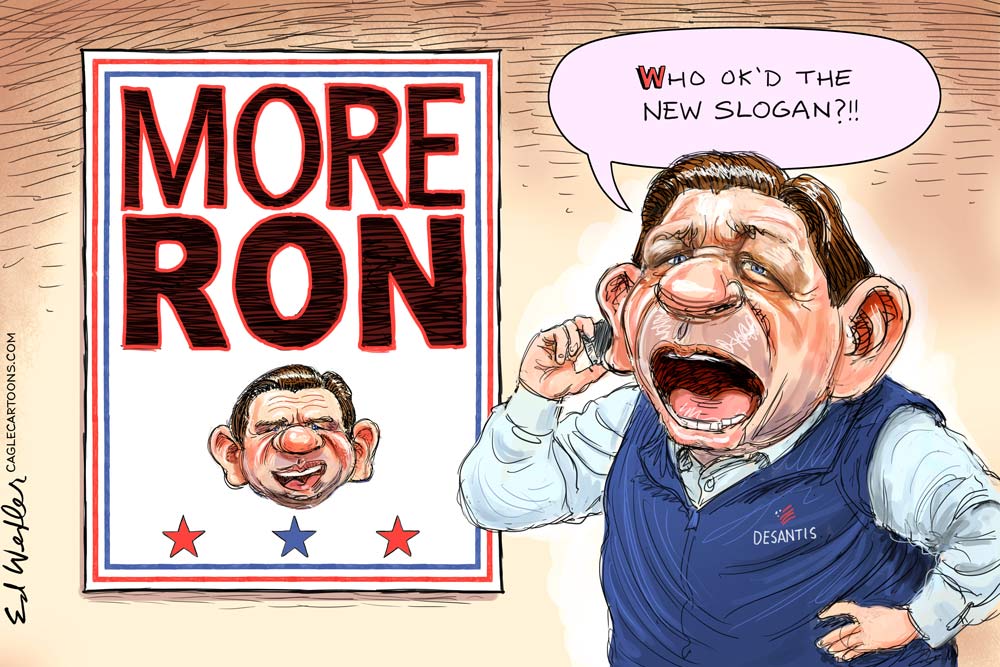 To include your event in the Briefing and Live Calendar, please fill out this form.
Weather: Partly cloudy with a chance of showers. A slight chance of thunderstorms in the morning, then a chance of thunderstorms in the afternoon. Highs around 90. East winds 10 to 15 mph. Chance of rain 50 percent. Wednesday Night: Partly cloudy. A chance of showers and thunderstorms, mainly in the evening. Lows in the mid 70s. East winds 10 to 15 mph, diminishing to around 5 mph after midnight. Chance of rain 40 percent.




Today at a Glance:
Flagler Schools: Teachers return to work, with a teacher work day. No students until Aug. 10.
The Palm Coast Code Enforcement Board meets at 10 a.m. every first Wednesday of the month at City Hall. For agendas, minutes, and audio access to the meetings, go here. For details about the city's code enforcement regulations, go here.
Flagler Beach's Margaritaville Hotel Public Meeting: The developer of the coming 100-room hotel in downtown Flagler Beach will update the public regarding the hotel project and logistics surrounding construction. The meeting is at 5:30 p.m. at City Hall's commission chambers, 105 South 2nd Street.
Separation Chat, Open Discussion: The Atlantic Chapter of Americans United for the Separation of Church and State hosts an open, freewheeling discussion on the topic here in our community, around Florida and throughout the United States, noon to 1 p.m. at its new location, Pine Lakes Golf Club Clubhouse Pub & Grillroom (no purchase is necessary), 400 Pine Lakes Pkwy, Palm Coast (0.7 miles from Belle Terre Parkway). Call (386) 445-0852 for best directions. All are welcome! Everyone's voice is important. For further information email [email protected] or call Merrill at 804-914-4460.
Weekly Chess Club for Teens, Ages 9-18, at the Flagler County Public Library: Do you enjoy Chess, trying out new moves, or even like some friendly competition?  Come visit the Flagler County Public Library at the Teen Spot every Wednesday from 4 to 5 p.m. for Chess Club. Everyone is welcome, for beginners who want to learn how to play all the way to advanced players. For more information contact the Youth Service department 386-446-6763 ext. 3714 or email us at [email protected]
The Flagler County Republican Club holds its monthly meeting starting with a social hour at 5 and the business meeting at 6 p.m. at the Hilton Garden Inn, 55 Town Center Blvd., Palm Coast. The club is the social arm of the Republican Party of Flagler County, which represents over 40,000 registered Republicans. Meetings are open to Republicans only.




In Coming Days:
September 16: Flagler OARS' 3rd Annual Recovery Festival at Veterans Park in Flagler Beach, from 3 to 9 p.m., with live bands, food trucks, exhibitors, hosted by Open Arms Recovery Services. Vendor booth space and sponsorships available. Click here or contact [email protected].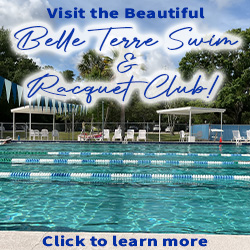 Keep in Mind: The Belle Terre Swim & Racquet Club is open, welcoming and taking new memberships, and if you enroll before Sept. 1, you'll beat the price increase kicking in then. Experience the many amenities including a lap pool, wading pool, tennis/pickleball courts, sauna, and a modern wellness center–all for less than what you'd pay just for a fitness center at your typical commercial gym. Friendly staff is available to answer any questions you may have about becoming a member. Belle Terre Swim and Racquet Club is the sort of place where you can connect with fellow community members and experience the welcoming atmosphere that sets BTSRC apart. If you have any questions, feel free to call at 386-446-6717. If you would like to learn more about our club and membership options please visit online.
Etymology: Back to voir dire, the term used for jury selection, from the old French, voir, or truth (also: to see, in modern French), dire, or told, to tell: tell the truth. First used in the late 1600, and immortalized in Blackstone's Commentaries: "If however the court has, upon inspection, any doubt of the age of the party,..it may..examine the infant himself upon an oath of voir dire, veritatem dicere, that is, to make true answer to such questions as the court shall demand of him." Jury selection has been referred to (in a 1981 Daily telegraph article, unattributed), as a "trial within a trial," a laborious process that can take all day in a typical trial in Flagler County, or weeks in higher profile cases elsewhere. It puts the lie to the phrase, jury of one's peers, a phrase that comes into court already disheveled by nonsense: what do we mean by peers? How does a burglar, a child abuser, a murderer have peers? Well, they do, but presumably not that many in a jury pool of 40. At least no more than half. By what reductionism is a bus driver or an accountant the peer of any defendant, and vice versa? By "peers" we only mean: members of the community. But even "community" is a construct. We may all live in the same town, the same county, but we have about as much in common with each other as a household in the P Section has with a household in Kansas City or Ukraine, not just when in judging crimes. We are neighbors, we are community members, in name only. By habit. Out of familiarity. But we are not each other's peers. Ironically judging crimes has a universality that, one could argue, makes anyone anywhere a peer of anyone else, our mutual essence being that shared humanity that gives us the ability–the right?–to judge another's alleged inhumanity. That's assuming we, peers, have a moral compass, a way to judge fairly. But even if we do, is jury selection fair? That's what voir dire is about: to narrow down that "right" jury. To engage in a process that contradicts the very purpose of selecting a jury of one's peers. Selection is a series of chess moves–chess moves by cynics, by the prosecution and the defense, a war of attrition to get rid of the smarter jurors, the more opinionated ones, the more knowledgeable ones, the ones who may have had experience with crime or court or hate or too much love, too much life. To get rid of the bigots, the overly religious, the supercilious, but also the overly sensitive, the depressive, those who have been shattered by life and who may be life's sharpest seers. Every narrowing diminishes the authenticity of the jury as a jury of peers to a jury of pawns. I often wonder whether the whole charade would not be better served by a drawing by lots. In English. No old French, no Latin. Just English. True peerage.
Now this:

The Live Calendar is a compendium of local and regional political, civic and cultural events. You can input your own calendar events directly onto the site as you wish them to appear (pending approval of course). To include your event in the Live Calendar, please fill out this form.
For the full calendar, go here.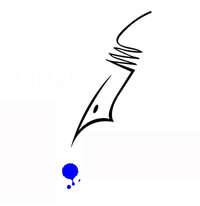 The American law of evidence is the most complicated in the world. This is largely because of the jury–largely because we entrust certain criminal cases (and some civil ones, too) to twelve laypeople, picked more or less at random. We give the jury enormous power–yet the system does not really trust them. All these rules of evidence are designed to keep dangerous information or misinformation from the jury. Suppose a man is on trial, accused of robbing a candy store. You might think it very relevant to know that this is the fifth time he has been on trial for robbing candy stores; each time before he was found guilty. But the jury is entitled to know no such thing. Only the most carefully screened and purified evidence is allowed to go to the jury. Of course, clever lawyers often know ways to insinuate certain forbidden facts into the jury's ears; but this is a parlous and delicate game.
–From Lawrence Friedman's Law in America (2002).