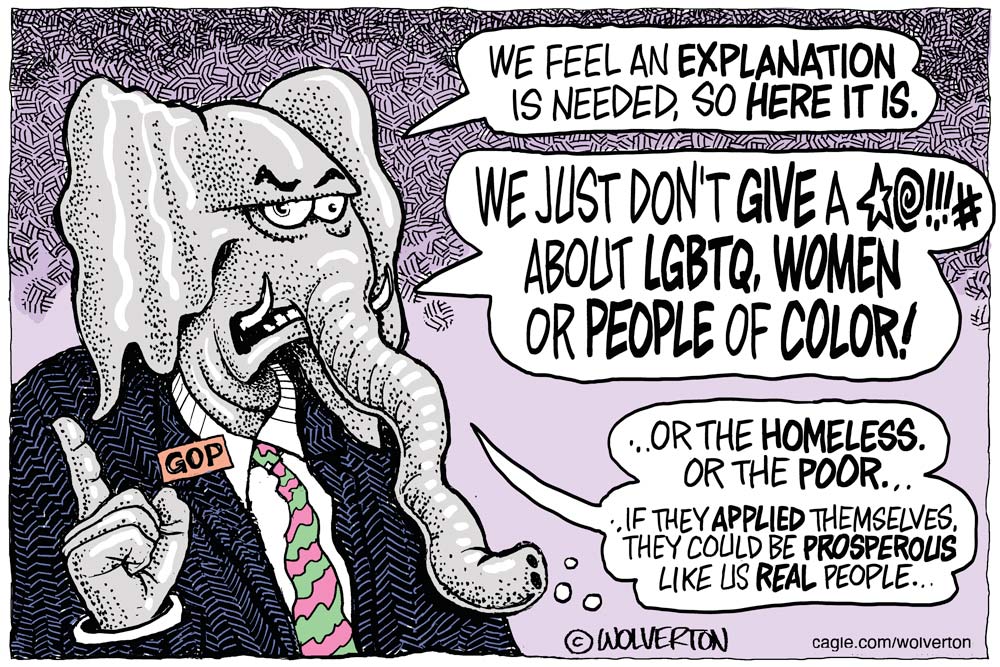 To include your event in the Briefing and Live Calendar, please fill out this form.
Weather: Mostly cloudy. A slight chance of showers and thunderstorms in the morning, then showers and thunderstorms likely in the afternoon. Some thunderstorms may produce heavy rainfall in the afternoon. Highs in the lower 90s. Southwest winds 5 to 10 mph. Chance of rain 60 percent. Monday Night: Mostly cloudy. Showers and thunderstorms likely, mainly in the evening. Some thunderstorms may produce heavy rainfall in the evening. Lows in the mid 70s. Southwest winds 5 to 10 mph. Chance of rain 60 percent.




Today at a Glance:
In Court: It's the first of two trial weeks in felony court. Nearly a dozen cases are on the docket. Most will get pleaded or continued, some will get tried. Among those on the docket: Nysean Giddens, who originally faced manslaughter but, since a grand jury indictment, now faces a first-degree murder charge for causing the death of Shaun Callahan by overdose. Most of the other cases involve lesser drug offenses and alleged offenders. See the docket here.
The three-member East Flagler Mosquito Control District Board meets at 10 a.m. at District Headquarters, 210 Airport Executive Drive, Palm Coast. Agendas are available here. District staff, commissioners and email addresses are here. The meetings are open to the public.
The Flagler County Commission meets at 1 p.m. in a workshop on a funding gap, at the Government Services Building, 1769 E. Moody Boulevard, Building 2, Bunnell. Access meeting agendas and materials here. Meetings stream live on the Flagler County YouTube page.
The Flagler County Commission and the Flagler County Planning Board hold a joint workshop to discuss the comprehensive plan, the county's blueprint for development in the long term, at 6 p.m. at the Government Services Building, 1769 East Moody Boulevard, Bunnell. They will also get a presentation from Inspire Placemaking Collective, the planning and design company.




Nar-Anon Family Groups offers hope and help for families and friends of addicts through a 12-step program, 6 p.m. at St. Mark by the Sea Lutheran Church, 303 Palm Coast Pkwy NE, Palm Coast, Fellowship Hall Entrance. See the website, www.nar-anon.org, or call (800) 477-6291. Find virtual meetings here.
Join us for a Hebrew reading course at the Chabad Jewish Center of Palm Coast, 160 Cypress Point Parkway (City Marketplace) #A208, Palm Coast. In just five weeks you can read Hebrew like a pro by joining us for a 60-minute class one day each week and commit to practicing 10 minutes a day. (This program is proven to work if 10 minutes a day is taken to practice). Did you always want to learn how to read Hebrew? Do you not go to services because you don't read Hebrew but wish you did? Do you wish you can read the Kiddush prayer at home or the Kaddish prayer for a loved one? Do you read Hebrew but wish you can take a refresher course? Do you wish that in less than 5 weeks you can learn to read the ancient text of our people? Now is your chance. RSVP Required at this link.




In Coming Days:
The Volusia-Flagler Sierra Club hosts a Group Social on Tuesday, July 25, at Hidden Treasure Tiki Bar & Grill, 5993 South Ridgewood Avenue, Port Orange, at 5:30 p.m. No lengthy presentations, just food, drinks, and good conversation. Register here.
September 16: Flagler OARS' 3rd Annual Recovery Festival at Veterans Park in Flagler Beach, from 3 to 9 p.m., with live bands, food trucks, exhibitors, hosted by Open Arms Recovery Services. Vendor booth space and sponsorships available. Click here or contact [email protected].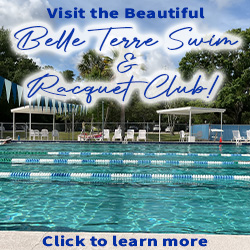 Keep in Mind: The Belle Terre Swim & Racquet Club is open, welcoming and taking new memberships, and if you enroll before Sept. 1, you'll beat the price increase kicking in then. Experience the many amenities including a lap pool, wading pool, tennis/pickleball courts, sauna, and a modern wellness center–all for less than what you'd pay just for a fitness center at your typical commercial gym. Friendly staff is available to answer any questions you may have about becoming a member. Belle Terre Swim and Racquet Club is the sort of place where you can connect with fellow community members and experience the welcoming atmosphere that sets BTSRC apart. If you have any questions, feel free to call at 386-446-6717. If you would like to learn more about our club and membership options please visit online.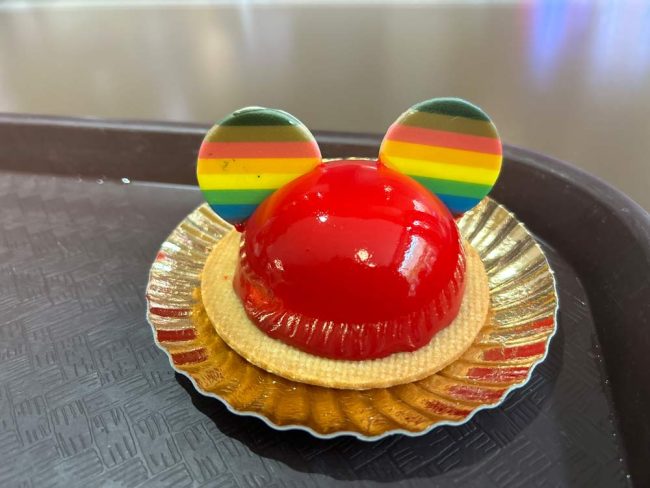 Notably:
Disneyland, America's first theme park, opened on this day in 1955 in Anaheim (Central Florida  would come later). The walkway in Tomorrowland ended at a dirt field because it hadn't been finished yet, but while Disney's management had printed 15,000 invitations, 28,000 people poured in, some of them by way of a ladder a scalper had set against a fence, taking $5 a head. There were no drinking fountains. ABC broadcast the opening with three hosts: Art Linkletter, Robert Cummings and… Ronald Reagan. Seventy million people, half the population, watched. Walt tried to get to the show at one point, but a guard stopped him, under orders not to let anyone through. "Either you let me through here or I'm going to hit you right in the face and walk over your body," he told the guard. Neal Gabler, Walt's biographer, termed it the best day of Walt's life. It ended (the day, not the life) with fireworks–and Walt taking notes: he was counting the rockets, to make sure he wasn't being cheated. All we can say is Happy Birthday, Disney. Surely DeSantis will be in Anaheim today to celebrate, rainbow frills in hand.
—P.T.
Now this:

The Live Calendar is a compendium of local and regional political, civic and cultural events. You can input your own calendar events directly onto the site as you wish them to appear (pending approval of course). To include your event in the Live Calendar, please fill out this form.
For the full calendar, go here.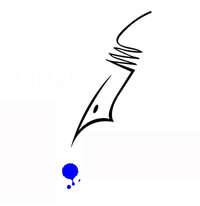 Wholesomeness was certainly part of it, part of the perfection that Disneyland seemed to convey and the cocoon of joy it provided. But in the final analysis, the deepest appeal of Disneyland may have been less the perfection itself than the construction of it, as it had been in the Disney animations where the theme of responsibility meshed with the act of creation. Whatever else Disneyland did, it gave its visitors not just the vicarious thrills of the characters whose personas they assumed on the rides or their sense of triumph; it gave them the vicarious power of the man who had created it all: Walt Disney. Everything in Walt Disney's life had pointed to this park. All his efforts, a New Yorker contributor observed, had reached their climax in Disneyland, "where, in this most elaborate of the Master's animated productions, his live public has been fitted into the cartoon frame to play an aesthetic as well as an economic role." At Disneyland the guests were part of the overall atmosphere of happiness, and they reveled in their own manipulation because it was so well executed, because it was so comfortable and reassuring, and perhaps most of all, because it was so empowering to know that someone could actually have achieved this. In the end, it was not the control of wonder that made Disneyland so overwhelming to its visitors; like so much else in Walt Disney's career, it was the wonder of control.
–From Neal Gabler's Walt Disney: The Triumph of the American Imagination (2007).