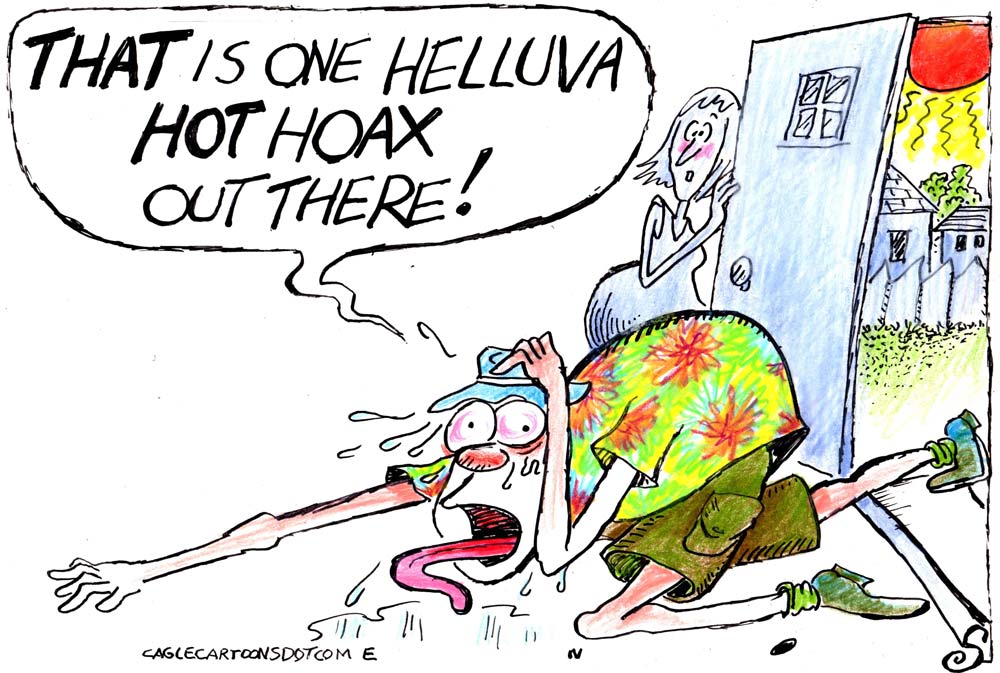 To include your event in the Briefing and Live Calendar, please fill out this form.
Weather: Mostly cloudy. A chance of showers and thunderstorms in the afternoon. Highs in the lower 90s. Southwest winds 5 to 10 mph. Chance of rain 50 percent. Heat index values up to 105.
Saturday Night: Mostly cloudy. A chance of showers and thunderstorms in the evening. Lows in the mid 70s. Southwest winds 5 to 10 mph. Chance of rain 50 percent.




Today at a Glance:
The Saturday Flagler Beach Farmers Market is scheduled for 9 a.m. to 1 p.m. today at Wickline Park, 315 South 7th Street, featuring prepared food, fruit, vegetables , handmade products and local arts from more than 30 local merchants. The market is hosted by Flagler Strong, a non-profit.
Gamble Jam: Musicians of all ages can bring instruments and chairs and join in the jam session, 2 to 5 p.m. . Program is free with park admission! Gamble Rogers Memorial State Recreation Area at Flagler Beach, 3100 S. Oceanshore Blvd., Flagler Beach, FL. Call the Ranger Station at (386) 517-2086 for more information. The Gamble Jam is a family-friendly event that occurs every second and fourth Saturday of the month.  The park hosts this acoustic jam session at one of the pavilions along the river to honor the memory of James Gamble Rogers IV, the Florida folk musician who lost his life in 1991 while trying to rescue a swimmer in the rough surf.
Grace Community Food Pantry, 245 Education Way, Bunnell, drive-thru open today from 10 a.m. to 1 p.m. The food pantry is organized by Pastor Charles Silano and Grace Community Food Pantry, a Disaster Relief Agency in Flagler County. Feeding Northeast Florida helps local children and families, seniors and active and retired military members who struggle to put food on the table. Working with local grocery stores, manufacturers, and farms we rescue high-quality food that would normally be wasted and transform it into meals for those in need. The Flagler County School District provides space for much of the food pantry storage and operations. Call 386-586-2653 to help, volunteer or donate.




In Coming Days: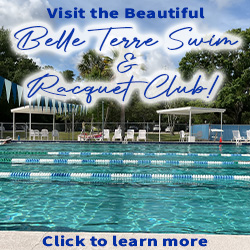 Keep in Mind: The Belle Terre Swim & Racquet Club is open, welcoming and taking new memberships, and if you enroll before Sept. 1, you'll beat the price increase kicking in then. Experience the many amenities including a lap pool, wading pool, tennis/pickleball courts, sauna, and a modern wellness center–all for less than what you'd pay just for a fitness center at your typical commercial gym. Friendly staff is available to answer any questions you may have about becoming a member. Belle Terre Swim and Racquet Club is the sort of place where you can connect with fellow community members and experience the welcoming atmosphere that sets BTSRC apart. If you have any questions, feel free to call at 386-446-6717. If you would like to learn more about our club and membership options please visit online.
Notably: The first public reading of the Declaration of Independence did not take place at the Flagler County airport last July 4, but on this day in Philadelphia's Independence Square, when Colonel John Nixon read it to an assembly in Independence Square. The Ziegfeld Follies began on the same day in 1907 in New York City with the slogan, "Glorifying the American Girl," an often racist revue that ran until 1957 and clearly vindicated the white supremacist revolutionaries.
Now this: Caution: revolting acts ahead.

The Live Calendar is a compendium of local and regional political, civic and cultural events. You can input your own calendar events directly onto the site as you wish them to appear (pending approval of course). To include your event in the Live Calendar, please fill out this form.
For the full calendar, go here.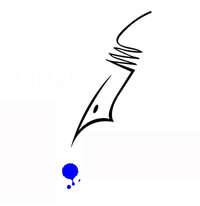 About a quarter of a mile from my master's house stood a large, remarkably fine oak-tree, in the midst of a wood ; I often used to be employed there in cutting down trees, (a work I was very fond of) I seldom failed going to this place every day ; sometimes twice a day if I could be spared. It was the highest pleasure I ever experienced to sit under this oak ; for there I used to pour out all my complaints to the LORD : And when I had any particular grievance I used to go there, and talk to the tree, and tell my sorrows, as if it had been to a friend. Here I often lamented my own wicked heart, and undone state ; and found more comfort and consolation than I ever was sensible of before."
–From the Narrative of James Albert Ukawsaw Gronniosaw, a former enslaved person