To include your event in the Briefing and Live Calendar, please fill out this form.
Weather:Partly cloudy. Showers and thunderstorms likely in the afternoon. Highs in the mid 90s. West winds around 5 mph, becoming south in the afternoon. Chance of rain 70 percent. Warning: Heat index values up to 110. Wednesday Night: Mostly cloudy. Showers and thunderstorms likely, mainly in the evening. Lows in the mid 70s. South winds 5 to 10 mph. Chance of rain 70 percent.




Today at a Glance:
Closure note: The Tax Collector's offices are closed today.
In Court: No public session for felony court today.
The Palm Coast Code Enforcement Board meets at 10 a.m. every first Wednesday of the month at City Hall. For agendas, minutes, and audio access to the meetings, go here. For details about the city's code enforcement regulations, go here.
Separation Chat, Open Discussion: The Atlantic Chapter of Americans United for the Separation of Church and State hosts an open, freewheeling discussion on the topic here in our community, around Florida and throughout the United States, noon to 1 p.m. at its new location, Pine Lakes Golf Club Clubhouse Pub & Grillroom (no purchase is necessary), 400 Pine Lakes Pkwy, Palm Coast (0.7 miles from Belle Terre Parkway). Call (386) 445-0852 for best directions. All are welcome! Everyone's voice is important. For further information email [email protected] or call Merrill at 804-914-4460.
Weekly Chess Club for Teens, Ages 9-18, at the Flagler County Public Library: Do you enjoy Chess, trying out new moves, or even like some friendly competition?  Come visit the Flagler County Public Library at the Teen Spot every Wednesday from 4 to 5 p.m. for Chess Club. Everyone is welcome, for beginners who want to learn how to play all the way to advanced players. For more information contact the Youth Service department 386-446-6763 ext. 3714 or email us at [email protected]
The Flagler County Republican Club holds its monthly meeting starting with a social hour at 5 and the business meeting at 6 p.m. at the Hilton Garden Inn, 55 Town Center Blvd., Palm Coast. The club is the social arm of the Republican Party of Flagler County, which represents over 40,000 registered Republicans. Meetings are open to Republicans only.




In Coming Days: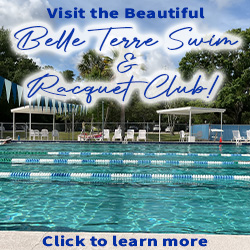 Keep in Mind: The Belle Terre Swim & Racquet Club is open, welcoming and taking new memberships, and if you enroll before Sept. 1, you'll beat the price increase kicking in then. Experience the many amenities including a lap pool, wading pool, tennis/pickleball courts, sauna, and a modern wellness center–all for less than what you'd pay just for a fitness center at your typical commercial gym. Friendly staff is available to answer any questions you may have about becoming a member. Belle Terre Swim and Racquet Club is the sort of place where you can connect with fellow community members and experience the welcoming atmosphere that sets BTSRC apart. If you have any questions, feel free to call at 386-446-6717. If you would like to learn more about our club and membership options please visit online.
Notebook: The unacceptable line: "Had he killed his son, he would have done so out of love – for God, but also for his son." Karl Ove Knausgaard on the almost-sacrifice of Abraham's son at Abraham's hand, because god commands it. I prefer Ritchie Robertson's analysis via Kant: "Abraham might have been deceived by an evil spirit. The story of Abraham was thus a test case for the debate on whether things are right and wrong because God makes them so (as Luther, for example, thought), or whether right and wrong exist independently of God's will (thereby limiting his omnipotence). Kant was in no doubt that since the essence of religion was morality, an order that seemed morally wrong could not come from God. If God really spoke to human beings, he argued, the mere human senses could never be enough to show that the voice was divine. But in some cases one could be certain that the voice was not divine, for example, if it issued a command that was contrary morality. Such a command, however majestic it might appear, must be a delusion. This was the case with Abraham." More acceptable.
—P.T.
Now this:

The Live Calendar is a compendium of local and regional political, civic and cultural events. You can input your own calendar events directly onto the site as you wish them to appear (pending approval of course). To include your event in the Live Calendar, please fill out this form.
For the full calendar, go here.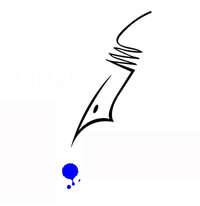 The story of Abraham seems almost to express that very transition. But there is more to it than that. There is no explicit involvement of the collective here, only Abraham, his son, and their God. God, the almighty creator of the universe, its very gestalt, who in demanding human sacrifice has demanded the inhuman, and Abraham, willing to sacrifice his son, thereby placing something else, God's name and honor, higher than death, and in that way overcoming death by not allowing it to be the ultimate end. Something in life is greater than death, therefore life may be sacrificed. Had he killed his son, he would have done so out of love – for God, but also for his son. When God rescinds the command and Abraham aborts this sacrifice of his dearest to the highest, his son thereby living on, another love arises, that between father and son, not concentrated in any pillar of fire, the very flash point of life and death, but spread out over endless days, so much time that it is continually being erased, and so near as to hardly be noticed, for in his son a father sees himself, and in his father a son sees himself, what belongs to one and what to the other is not always easy to say, and he who was below will one day be above, and he who was above will one day be below.
Knausgaard, Karl Ove. My Struggle: Book 6 (pp. 709-710). Farrar, Straus and Giroux. Kindle Edition.
–From .