To include your event in the Briefing and Live Calendar, please fill out this form.
Weather: Mostly sunny. A chance of showers and thunderstorms in the afternoon. Highs in the mid 90s. West winds around 5 mph, becoming east in the afternoon. Chance of rain 50 percent. Heat index values up to 106. Tuesday Night: Mostly cloudy with a chance of showers and thunderstorms in the evening, then partly cloudy with a slight chance of showers after midnight. Lows in the mid 70s. Southeast winds 5 to 10 mph, becoming southwest after midnight. Chance of rain 50 percent.




Today at a Glance:
Independence Day celebrations will be a joint venture between local governments. The day will begin in Flagler Beach with a 5-K over the bridge, starting at 6 a.m. The Flagler Beach Rotary will host the traditional 10 a.m. Independence Day Parade down State Road A1A starting at 10 a.m. DJ Vern of 97.3 FM, the Flagler Beach radio station, will host Music in the Park at veterans Park in Flagler Beach from 11 a.m. to 5 p.m. Gates open at 5 p.m.  at the Flagler County airport. Local elected officials will read the Declaration of Independence at 7 p.m. The fireworks will go off at 9. See parking and other details here.




In Coming Days: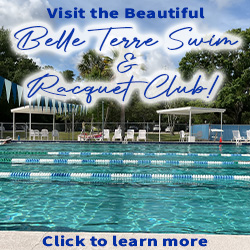 Keep in Mind: The Belle Terre Swim & Racquet Club is open, welcoming and taking new memberships, and if you enroll before Sept. 1, you'll beat the price increase kicking in then. Experience the many amenities including a lap pool, wading pool, tennis/pickleball courts, sauna, and a modern wellness center–all for less than what you'd pay just for a fitness center at your typical commercial gym. Friendly staff is available to answer any questions you may have about becoming a member. Belle Terre Swim and Racquet Club is the sort of place where you can connect with fellow community members and experience the welcoming atmosphere that sets BTSRC apart. If you have any questions, feel free to call at 386-446-6717. If you would like to learn more about our club and membership options please visit online.
Notably: It is the birthday of the United States, but almost as notably–and in some years, when there's less Americanness to celebrate, more notably–it's Nathaniel Hawthorne's birthday: he of that limpid, inimitable American style that, with Melville, with Emerson, with Thoreau, broke free from Europe, broke free from stodgy England in a literary independence with no equal until Latin America's novelists of the second half of the 20th century did the same for their continent, and did so with lines like this: "I dare say you have met with that species of old women, so frequent in all country towns, who, seeming to have outlived the common enjoyments of life, and outworn the ordinary sources of excitement, seek fresh stimulus in scenes of distress, and appear to take a morbid pleasure in beholding the varieties of human suffering, and misery," or this observation about "the mental horrors, which punish the perpetrator of undiscovered crime," and this one about the Flagler County School Board, where "hatred and revenge now wrapped themselves in the garb of piety." Anyway. Happy Birthday, Hawthorne. That's one I'm celebrating without qualifications, on un-bended knees.
—P.T.
Now this:

The Live Calendar is a compendium of local and regional political, civic and cultural events. You can input your own calendar events directly onto the site as you wish them to appear (pending approval of course). To include your event in the Live Calendar, please fill out this form.
For the full calendar, go here.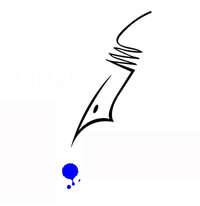 The spectacle of injustice sometimes rouses me to so much indignation that I lose my judgment over it, and that I'd kill, I'd destroy, during this delirium; so the spectacle of equity fills me with a sweetness, inflames me with such ardor and enthusiasm that life would mean nothing to me if I had to yield it up. Then it seems to me that my heart expands beyond me, that it swims; an indescribably delicious and subtle sensation runs through me; I have difficulty breathing; the whole surface of my body is animated by something like a shudder; it is marked above all on my forehead, at the hairline; and then the symptoms of admiration and pleasure come to mingle on my face with those of joy, and my eyes fill with tears.
–From Diderot, in a letter to Sophie Volland, October 18, 1760.