To include your event in the Briefing and Live Calendar, please fill out this form.
Weather: Mostly cloudy. A chance of showers and thunderstorms in the morning, then showers and thunderstorms in the afternoon. Highs in the upper 80s. Southwest winds 5 to 10 mph. Chance of rain 80 percent. Friday Night: Mostly cloudy. Showers and thunderstorms likely, mainly in the evening. Lows in the lower 70s. Southwest winds 5 to 10 mph. Chance of rain 70 percent.




Today at a Glance:
Free For All Fridays with Host David Ayres, an hour-long public affairs radio show featuring local newsmakers, personalities, public health updates and the occasional surprise guest, starts a little after 9 a.m. after FlaglerLive Editor Pierre Tristam's Reality Check, this week addressing the county's and city's stunning rejection of seeking a grant to spur the building of electric vehicles in the county. David's guest": Lashakia Moore, the incoming interim school superintendent, who will lead a district hemorrhaging some of its best  faculty talent while a school board insists on pushing a culture-war agenda. See previous podcasts here. On WNZF at 94.9 FM and 1550 AM.
The Scenic A1A Pride Committee meets at 9 a.m. at the Hammock Community Center, 79 Mala Compra Road, Palm Coast. The meetings are open to the public.
The Blue 22 Forum, a discussion group organized by local Democrats, meets at 12:15 p.m. at the conference room behind the Beverly Beach Town Hall, 2735 North Oceanshore Boulevard, Beverly Beach. It normally meets at the Palm Coast Community Center, but will be meeting at Beverly Beach through Aug. 11. Come and add your voice to local, state and national political issues.




In Coming Days:
Now this:

The Live Calendar is a compendium of local and regional political, civic and cultural events. You can input your own calendar events directly onto the site as you wish them to appear (pending approval of course). To include your event in the Live Calendar, please fill out this form.
For the full calendar, go here.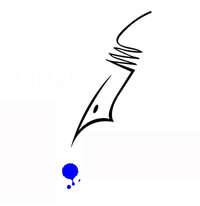 I have always been excessively afraid of stepping on women's toes. They do get stepped on, but it is not the issue, just as–as Norman Mailer once told me–bloody noses cease to be the issue once you put on gloves and begin to box in earnest. I haven't taken up boxing, and my dancing days are stumbling down to a precious few. This is a sadness to my wife, who took ballet as a tiny girl and loved her Connecticut cotillions. Well, I tell her, life is more than a two-step. But in my heart I fear it is not; we are born (step one) and then we die (step two), and between-times the drumbeat of the pulse demands that we act out its rhythm.
–From "Women Dancing" by John Updike in More Matter (1999).